Following the release of the Netflix docuseries Harry & Meghan, there have been a lot of revelations about the royal family. But all of it is from the perspective of the Sussexes. The couple touched on many subjects related to the treatment they received while in the royal family in the series. According to Prince Harry, he had been yelled at by his brother Prince William after he made the decision to step down from his royal duties.
The family feud has been bitter as far as it is known. And after the docuseries, the Duke of Sussex is releasing a memoir titled Spare. Again, in his book, Prince Harry will be revealing all the not-so-lovely things that passed between him and his family. However, despite all that, the duke of Sussex wants to patch things up between himself and his brother and father.
Prince Harry Wants to Mend What's Broken
Apparently, the Duke of Sussex is looking forward to patching things up with his family. Although in the docuseries Harry & Meghan, lots of bitter stuff was shared concerning the royal family. But the seemingly for the Sussexes,  that is not where they want things to settle forever. Moreover, in his upcoming memoir Spare, Prince Harry will again discuss the family feuds and related stuff. However, in his promotional interviews, it is clear that he is willing to let bygones be bygones.
Also Read: "Departure feel like the death of a dream": Prince Harry Claims Royal Family Made a Huge Blunder With Meghan Markle Missing an Enormous Global Opportunity
In an upcoming interview with ITV, the Duke of Sussex has shared what he really wants amid the ongoing family conflict. According to Prince Harry, things did not have to turn out the way they did. And that he just wants his brother and father to be back in his life. While talking about his upcoming book, he also added, how the bigger issues were due to his family mostly. He feels that the royal family continues to portray him and his wife Meghan Markle as the bad guys.
And further he mentioned that Prince William and King Charles did nothing to make amends whatsoever. In yet another interview with Anderson Cooper in 60 minutes, Prince Harry revealed that he had been a target of press leaks. As initially, he had decided to resolve any conflicts in private. However, according to him, the eventual press leaks were enough to make him look terrible. And therefore nothing got resolved between him and his family.
Also Read: "They'll eventually breakup": Psychic Who Predicted Queen's Death Claims Meghan Markle Will Break Up With Prince Harry
What Is the Upcoming Memoir All About?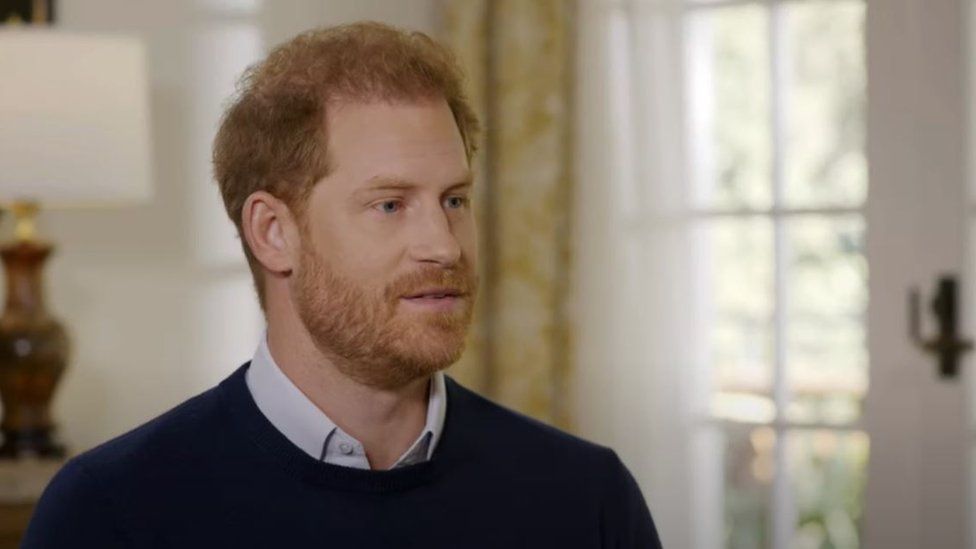 Following the revealing docuseries Harry & Meghan, Prince Harry's memoir titled Spare is also on its way. As the title suggests, Prince Harry is going to touch on the subject of being the "spare" in the family all the time. This is a reality that most second-born or younger siblings in a royal family face. In his book, Prince Harry is going to be vocal about what his older brother did wrong in the past among other topics.
The feeling of always being second to his brother is obviously not Prince William's fault but the entire royal system is to be blamed.  So overall, the book is going to be a one-sided perspective of what went down between Prince Harry and Prince William. And additionally, it is also going to question the hierarchy system of the royal family. Spare is set to release next week.
Harry & Meghan is available for streaming on Netflix and Hulu.
Also Read: "They've shown absolutely no willingness to reconcile": Prince Harry Desperate to Win Back Brother William and Father King Charles After Destroying Family With Meghan Markle
Source: Marca