Actress Amber Heard gained a lot of recognition after she played the role of Mera in 2018's Aquaman. The actress starred alongside actor Jason Momoa, who reportedly had issues with working with Heard. The two admittedly lacked chemistry and Heard almost lost her role because of this issue. As per sources, the actress' part in DC's upcoming Aquaman 2 is also being reduced.
The actress once talked about working with Jason Momoa on the sets of the movie. She revealed that he annoyed her in order to get attention and even ripped pages from the books that she was reading at the time.
Amber Heard claimed that Jason Momoa annoyed her on the sets of Aquaman
In 2018, Amber Heard appeared on The Tonight Show Starring Jimmy Fallon and revealed that working with actor Jason Momoa was a nightmare. She explained that the actor annoyed her to get attention,
"Jason's allergic to being ignored. He can't sit still, so no matter what, he will push, prod, nudge, shove you, anything to get your attention. Especially if you enjoy a quieter activity like reading."
Although Jason Momoa and Amber Heard quickly got along, it was revealed that the two had minor issues while filming. Their chemistry was quite weak.
Also read: 'She had a financial motive': Johnny Depp Revealed Amber Heard Accused Him of Domestic Violence as She Knew The Law Favors Women, Destroyed His Life By Making Depp's Addiction Public
Jason Momoa ripped pages out of the actress' books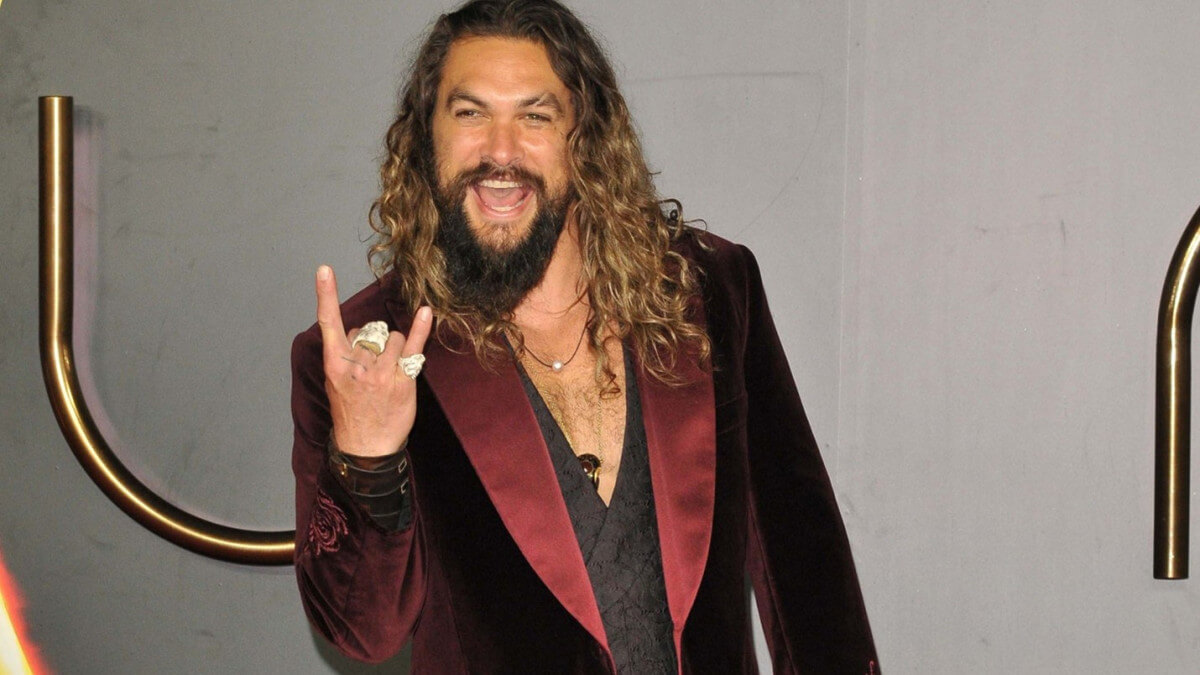 Amber Heard's fans are aware that the actress is obsessed with reading. She likes to read even on sets and did the same while filming Aquaman. However, Jason Momoa ripped pages out of her books to annoy her. The actress said,
"On set, I like to read, and that just drives him nuts. He quickly adopted this method to give himself relief. He just adopted this method of ripping out the last pages of my book. Which is annoying. You get to the last like 10 pages and they'd just be gone."
The actress also joked that Momoa "always breaks something" on the set as he is "enormous."
Also read: 'She's too busy looking for munchies': Viral Amber Heard Video Shows Aquaman Star Possibly High on Weed – Eating Food Like a Maniac in the Elevator, Making Janitor Clean it Up
Fans demanded Amber Heard's removal from Aquaman 2
Earlier this year, Amber Heard lost the defamation trial against her ex-husband, actor Johnny Depp. The actor sued her over an op-ed she wrote back in 2018, claiming to be a victim of domestic abuse. The jury concluded that the op-ed was about Depp and ordered Heard to pay him roughly $10 million in damages.
After the trial came to an end, millions of people signed a petition that demanded the removal of Amber Heard from DC's upcoming Aquaman 2. Sources claimed that Heard's part in the upcoming movie will be reduced and even DC Films president Walter Hamada virtually testified against Heard insisting that the decision to reduce her involvement in Aquaman 2 was due to other reasons and had nothing to do with the former couple's case.
Related: Jason Momoa is "Screaming" as He Finally Leaves 'Cursed' Aquaman Franchise Following Amber Heard Controversy? DC Star Thanks James Gunn
Source: The Tonight Show Starring Jimmy Fallon