When Tom Brady and Gisele Bundchen split last year, the animosity between the duo's fan bases grew manifold. Bundchen's fans claimed that Brady chose his work over his family, while his fans came forward with the argument that it was Bundchen who was guilty of not being understanding enough, stealing everything from him in no time. Quite some time has passed since the much-publicized divorce went down, and both the celebs have moved on with their lives. But the same can't be said for their fans, who are still bickering on social media.
Why Gisele Bundchen and Tom Brady's fans are at each other's throats?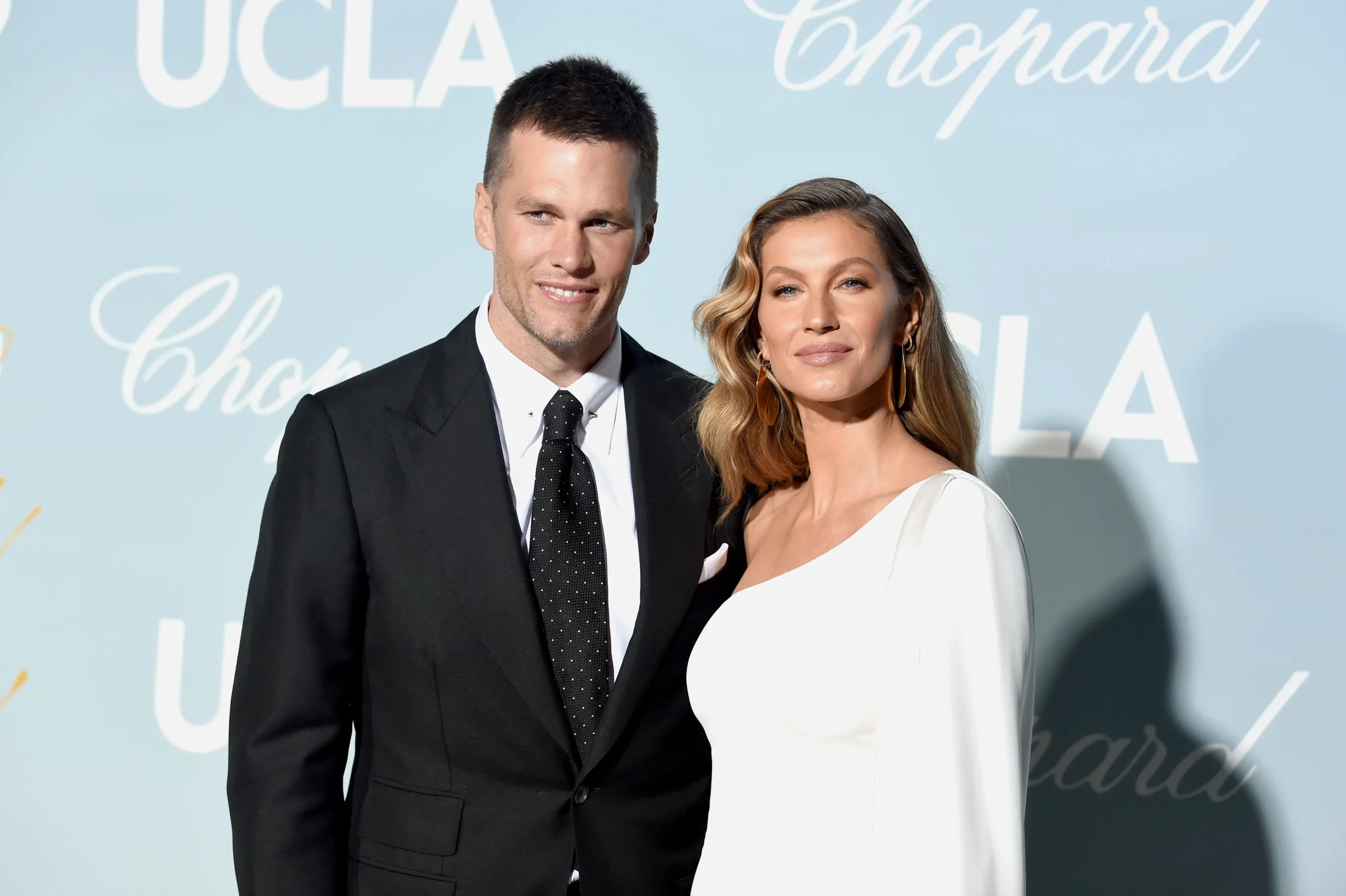 Gisele Bundchen and Tom Brady knew that there was something special between them the moment they locked eyes with each other in 2006. There were some hitches in their path. But it all worked out in the end, as the duo tied the knot in 2009. But after 13 years of marriage and two kids, the two decided to call it quits.
The American Quarterback's decision to un-retire sparked a huge fight. Intense discussions followed to retrieve the bond they had. But in the end, it all proved futile. Since then, their respective fanbases have been at the other side's throats, going a level up with each novel accusation. But this time around, it won't be wrong to admit that Brady's fans have broken the dial.
Also Read: "It can get intense out there": While Tom Brady Tries to Get His Life Back on Track Gisele Bündchen Shares Wise Words For Ex-husband
A devilish pose
Supermodel Gisele Bundchen has made it clear that she doesn't intend to let her split dampen her career in any regard. The 42-year-old was hoping that she could avoid any negative publicity from her divorce saga from impacting her career. But it is her work itself that seems to have landed her in a spot of bother this time around.
The model worth $400 million is in the limelight for featuring in the latest cover of Vogue; albeit for the wrong reasons. In the cover photo, Bundchen can be seen with her hands raised in a way that reminded its viewers of Baphomet, a symbolic creature that is associated with the devil.
Also Read: Desperate to Get in On Tom Brady's $250M Empire, Gisele Bundchen's Rival and Miss Slovakia 2016 Veronika Rajek Breaks Instagram Rules To Seduce Him With Insanely NSFW Pic
Social media labels Gisele Bundchen as a Satanic witch
The striking similarity between the satanic symbol and the Brazilian supermodel's pose prompted fans to accuse her of Satanism – as any normal person would… Social media sites were running amok with the comparisons. One user asked,
"When did the preferred aesthetic among celebrities become satanic?"
Another added,
"Notice the similarity of expression on her arms, the subliminal horn formed by the lines of the letters O and G, the clothing and colors of a satanic priestess and it's next to the image of Baphomet."
People went as far as to say that the name Gisele means "promise or hostage" and she is nothing but a Satanic witch.
If only there was a way to ascertain the legitimacy of these claims. Apart from Bundchen going abracadabra, that is.
Also Read: Antonio Brown Copies Tom Brady Again, Officially Retires After Trying to Shame Buccaneers Legend for Letting Gisele Bündchen Leave After 16 Years of Relationship
Source: Marca