The live-action adaptation of Disney's 1992 animated classic Aladdin rolls into theaters nationwide this weekend. But judging from early reviews, the remake hasn't quite captured the magic of the original.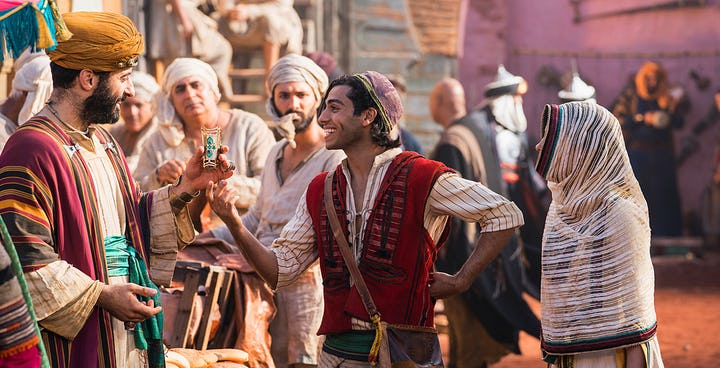 What Is Aladdin about?
The movie is directed by Guy Ritchie and the script has also been written by Guy Ritchie along with John August. Aladdin tells the story of the charming street rat Aladdin (Mena Massoud) and the courageous and self-determined Jasmine (Naomi Scott). Joining them on their journey is the Genie (Will Smith) who could be the key to their future.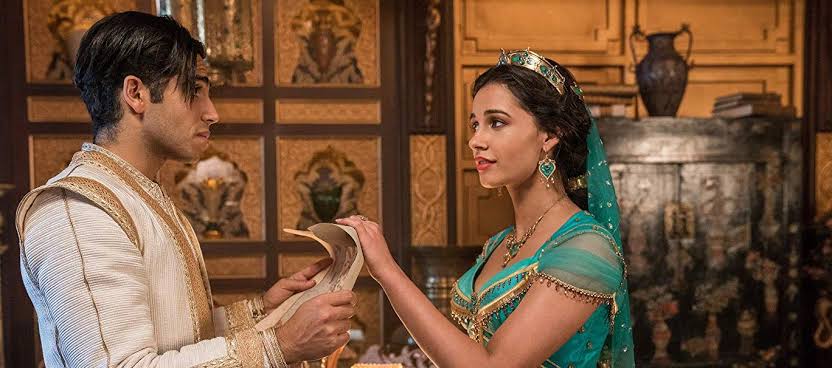 The movie is based on the beloved animated film which started Scott Weinger, Robin Williams, and Linda Larkin. But it seems like the new adaptation hasn't quite a reached the caliber of the original movie. Currently, Aladdin holds a critics score of 59 percent on review aggregator Rotten Tomatoes based on 104 reviews.
What Do The Critics Say About Aladdin?
The critics' consensus reads that:
"Aladdin retells its classic source material's story with sufficient spectacle and skill, even if it never approaches the dazzling splendor of the animated original."
Here are some of the harshest reviews of the movie:
A.O Scott, The New York Times said:
"The new live-action re-whatever with a blue Will Smith popping out of the lamp, may not be the worst product of the current beta of legacy intellectual property exploitation (it's likely that the worst is yet to come), but like most of the others it invites a simple question: Why? The answer-spoiler alert: 'money'- may not surprise you. I know it's pointless to complain about Disney's drive to wring every last dollar from its various brands. You might as well complain about the animal sidekicks (and I will ) But the movie itself, while not entirely terrible- a lot of craft has been purchased, and even a little art- is pointless in a particularly aggressive way."
Barry Hertz of The Globe and Mail said that:
"Pure nightmare fuel. Those were the only words that I could conjure when I first laid eyes upon Guy Ritchie's Aladdin, the sorta-live-action resurrection of Disney's 1992 animated blockbuster. My horror was twofold… I was thrust into a state of unrelenting despair over the studio's recent habit of remaking its animated property with all the enthusiasm of a lip-smacking gravedigger"
Aladdin opens Friday nationwide.
(Source: cbr.com and nbcnews.com)