Johnny Depp has sued his ex-wife Amber Heard for $50 million, claiming she defamed him in a 2018 Washington Post opinion post about being a domestic abuse survivor. Although the actor was not mentioned by name in the op-ed, Johnny's lawyers argue it was evident that Amber was referring to him. According to them, the piece harmed his cinematic career and reputation. The actor was fired from the Fantastic Beasts film franchise, where he had a leading role when claims of domestic abuse surfaced.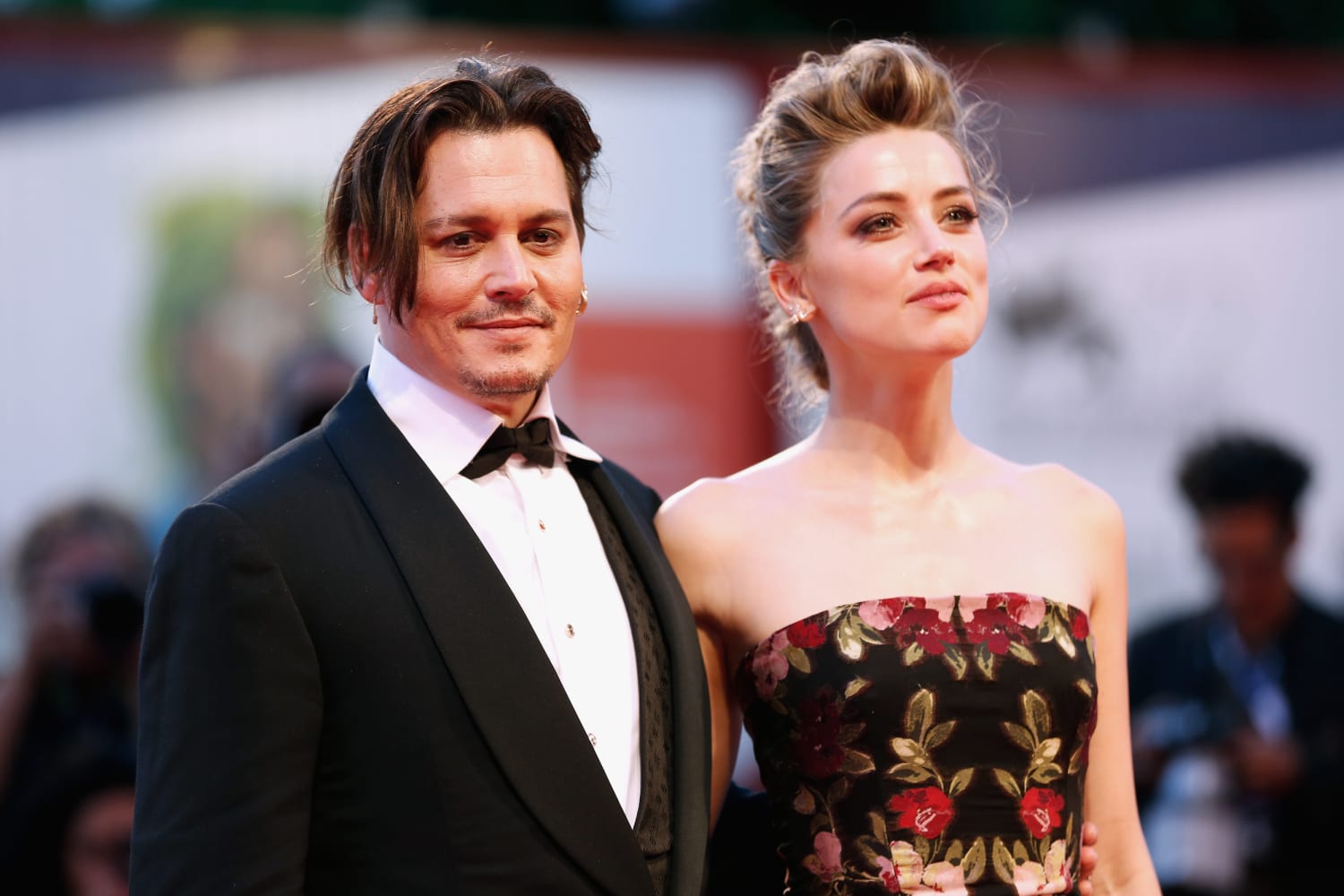 Heard then filed a $100 million countersuit against Depp, claiming that he defamed her when his legal team referred to her claims as "fake" and a "sexual violence hoax." Because Heard's op-ed was published in the Washington Post, the trial is taking place in Fairfax, Va., where the newspaper is printed. Heard accused Johnny of various serious things including sexual and mental abuse. However, it looks like Amber has started coming out as a culprit rather than a victim.
Amber Heard reported Physical abuse
Heard has said the first time she was assaulted was when Depp slapped her in 2013 after she made fun of a tattoo he had — one that used to say "Winona Forever". Since then Depp had been accused of repeatedly assaulting Heard throughout their relationship. from slapping and kicking to dragging her across the floor by her hair and grasping her throat, making her fear that he would kill her.
But over the past few years of legal wrangling in the United States and Britain, Mr. Depp has maintained that Ms. Heard was the one who was violent toward him. Mr. Depp strove to present his side of several incidents that have surfaced as their problems in their relationship became public, including the time Mr. Depp's middle finger was severed. The jury even heard snippets of recorded arguments between the couple. Those included audio of Mr. Depp confronting Ms. Heard about kicking a door into his head the previous night and Ms. Heard asking, "Why are you obsessing over the fact that I can't remember it the way you remember it?"
Johnny Depp Stopped Amber Heard From Acting In Movies and Commercials
Amber Heard testified that Johnny would frequently accuse her of cheating on him with her co-stars. "He accused me of having affairs with each of my co-stars, movie after movie: Eddie Redmayne, James Franco, Jim Sturgess, Kevin Costner, Liam Hemsworth, Billy Bob Thornton, Channing Tatum; even women co-stars like Kelli Garner." Whereas according to the case's court records, Musk and Heard began dating one month after she married Depp. "Only one calendar month after Mr. Depp and Ms. Heard were married — while Mr. Depp was out of the country filming in March 2015 —Eastern Columbia Building Personnel testified that Ms. Heard received Musk 'late at night' at Mr. Depp's penthouse," according to the lawsuit.
CCTV recordings from the elevator of Johnny Depp's private penthouse show Heard in a swimsuit cuddling up to Elon Musk. The two celebrities are getting cozy in the elevator of a luxury apartment in downtown Los Angeles that was owned by Depp. Last July, a video emerged showing James Franco leaning on each other in the elevator. The video, which has a timestamp of May 22, 2016, around 11:00 PM, shows a barefooted Heard riding the elevator to a lower floor to allow Franco in. Heard and Franco both get off at the penthouse floor.
Accused Johnny Depp of Sexual Assaults
Amber Heard recently alleged Johhny Depp of sexual assault. Heard's lawyers kept in front the incident "a three-day blackout in which he abused and sexually assaulted Amber." The fact that this was never a part of her allegations of abuse back in 2016. According to Depp's lawyers Ben Chew and Camille Vasquez, Amber panicked and alleged sexual assault after realizing the seriousness of consequences that Depp will bear for being a sexual abuser. But Depp's lawyers countered the allegations, Vasquez told the jury – "In Mr. Depp's fifty-eight years, not a single woman has ever accused him of violence, and nobody in Hollywood or the world had any reason to believe he was an abuser – until Ms. Heard publicly accused him."
Vasquez even called Heard "a profoundly troubled person" who claims to be a victim but is, in fact, a perpetrator of domestic violence. She added: "The only medical report of an injury during their relationship was a severe one sustained by Mr. Depp after an argument shortly after their marriage, while the couple was in Australia … She threw a vodka bottle at him that hit his hand and exploded, severing the end of one of his fingers."
Amber Heard claimed she suffers from PTSD
Amber Heard has claimed that she suffers from PTSD as a result of the alleged abuse she faced from Depp. But the psychologist, Shannon Curry, hired by Depp's legal team claimed that PTSD is one of the easiest psychological conditions to fake. She said she reached her diagnosis during 12 hours of interviews with Heard, as well as from reviewing her mental-health records Amber had "two diagnoses- borderline personality disorder and histrionic personality disorder." Curry also testified that Heard does not suffer post-traumatic stress disorder from her relationship with Depp.
In fact, Heard often made fun of Depp's "Winona Forever" tattoo – a reference to his previous relationship with actor Winona Ryder – changed to "Wino Forever". Mr. Depp said Ms. Heard encouraged him to get a tattoo about her. Not long after he did so, he said, "everything started going sideways" in their relationship. "I was doing what he could to bring a smile to her face rather than a frown," he said.
Depp abused her verbally
Mr. Depp likened his marriage to Ms. Heard to his fraught relationship with his mother, Betty Sue, whom he'd previously told the court abused him as a child. "You start to slowly realize that you are in a relationship with your mother, in a sense. And I know that sounds perverse and obtuse, but the fact is, some people search for weaknesses in people," he said. He recalled how "demeaning name-calling", being "berated" and "made a fool of" by Ms. Heard would frequently escalate into full-scale arguments. "If there's a dialogue between two people, both people need to speak. But there was no way to fit a word in. It was a sort of rapid-fire, endless parade of insults," he said, adding that he "was not allowed to be right and not allowed to have a voice".
Tara Roberts, the manager of Depp's residence on an island in the Exuma chain of the Bahamas, testified that she witnessed a dispute between the couple during which "Amber was telling him he was a washed-up actor going to die a fat, lonely old man".