The Kardashians have often been accused of doing whatever it takes to be in the limelight. That is what it means to be a socialite, doesn't it? They have gone to insane lengths to ensure that they stay relevant at all times. The urge to win all the possible attention makes you do things that you otherwise might have avoided. And fans feel that Kourtney Kardashian has seemingly crossed that threshold this time around.
Kylie Jenner and Kourtney Kardashian almost went topless in an Instagram story
The Kardashians have often crossed boundaries for the sake of publicity. And Kylie Jenner and Kourtney Kardashian have done the same with their recent picture on Instagram stories. The sisters almost stripped after Kourtney bared her back to promote a product.
Taking to Instagram, Kourtney Kardashian shared a photo of herself for the promotion of vegan gummies. The picture was captioned, "All my dreams of becoming a good sleep fairy came true shooting this campaign with my princess of all things including, but not limited to: sleep."
Seems like she has found quite the product.
Also Read: 'How she earned $750M selling makeup, we will never know': Kylie Jenner's Makeover for Big Sister Kourtney Kardashian Gets Trolled as Fans Spot Dehydrated 'Beef' Lips
Kourtney Kardashian praised for her positive body image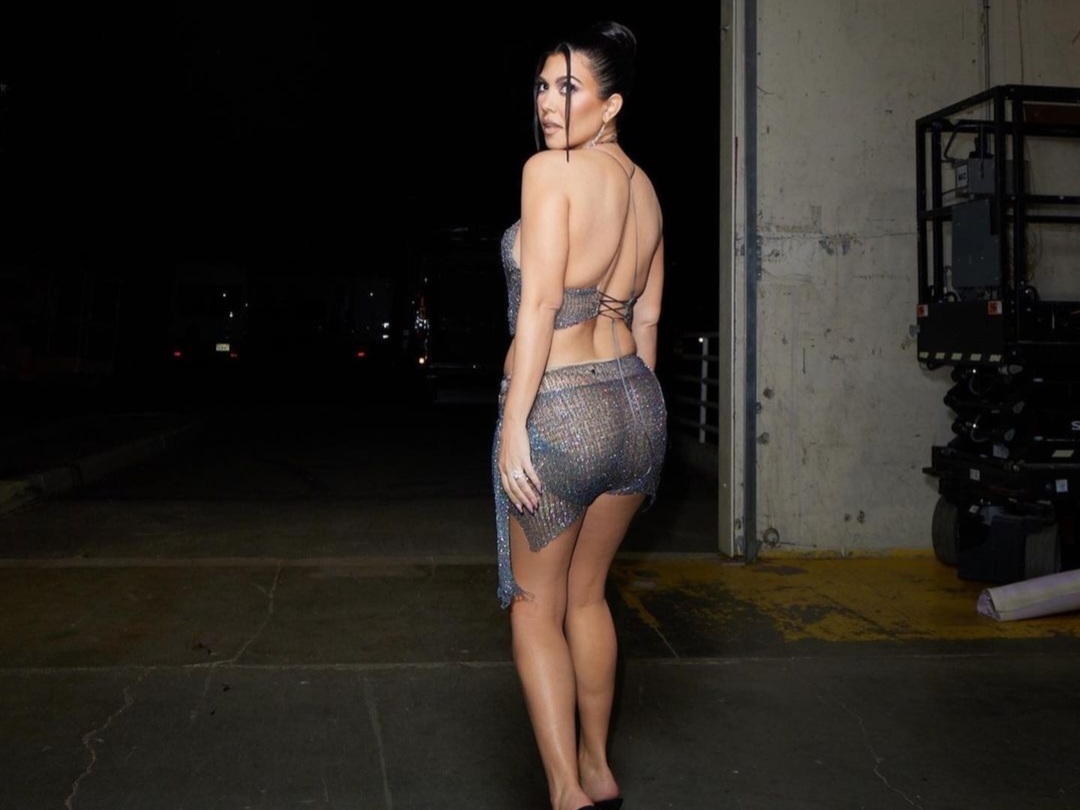 She also wrote, "These new vegan gummies help you fall asleep — without that groggy feeling in the morning. PS: they contain magnesium which is one of my favourite ingredients, especially for sleep. Sweet dreams! xx". One can't help but wonder what was the relation between the post and the product.
But a lot of people praised the picture for one reason – Kourtney Kardashian's body positivity. The Keeping Up With the Kardashians star could be seen flaunting her real curves without any photoshopping, something which her sisters are often accused of doing.
Also Read: If Watching The Kardashians Has Given You Insomnia, Kourtney Kardashian Wants To Put You To Sleep as Her New 'Lemme' Sleep Drinks Ad Shows Khloe as a Sleepless Princess
Finally a Kardashian with a spine
Fans praised her for being comfortable in her skin and being proud of her body with all its imperfections. One fan said,
"I love that she's not afraid to show her real body. Iconic."
Another fan wrote,
"Wait… a celebrity… with a normal back? No ribs showing, no spine showing? Yeah that's very nice to see."
The 43-year-old has never shied away from expressing the fact that she is not one who likes being skinny. She even said in an interview this year, "When I was super skinny, it's like a time that I was super anxious -not about eating or staying at a certain weight."
She also said,  "I also just love being curvier. It's just channeling that queen energy and embracing the woman that I am."
However, Rome wasn't built in a day and Kourt has her own history of setting and propagating unreal body goals. She is known to have got enhancement surgeries as well, much like her sisters. She is a Kardashian, after all. And to several fans, this body positivity discourse seems little more than an attempt to play safe on both sides. The Kardashians want to remain a mainstay at any cost, after all their businesses depend on it.
Also Read: 'It will be with me forever. I smell it often': Kourtney Kardashian Turns Creepy Mom, Admits Keeping 7 Year Old Son Reign's Hair in a Drawer
Source: Mirror