In this day and age, it is a common sight to see kids filming TikTok videos or reels. It is an inevitable aspect of children growing up in the social media-driven world. And when it comes to celebrity kids, they are no exception. These days, Kim Kardashian's eldest child North West has been actively posting TikTok videos. These videos are mostly her dancing to trendy songs or acting out trendy dialogues.
However, some people have been questioning and slamming Kim K for allowing her daughter to post videos for the public to see. Some have even accused the actress of s*xualizing the kid. And since the divorce from Kanye West, their children have been living with Kim K. Therefore the criticism surrounding "bad parenting" is up in the air.
Twitter Users Slam Kim Kardashian Over North West's Cringe TikTok Posts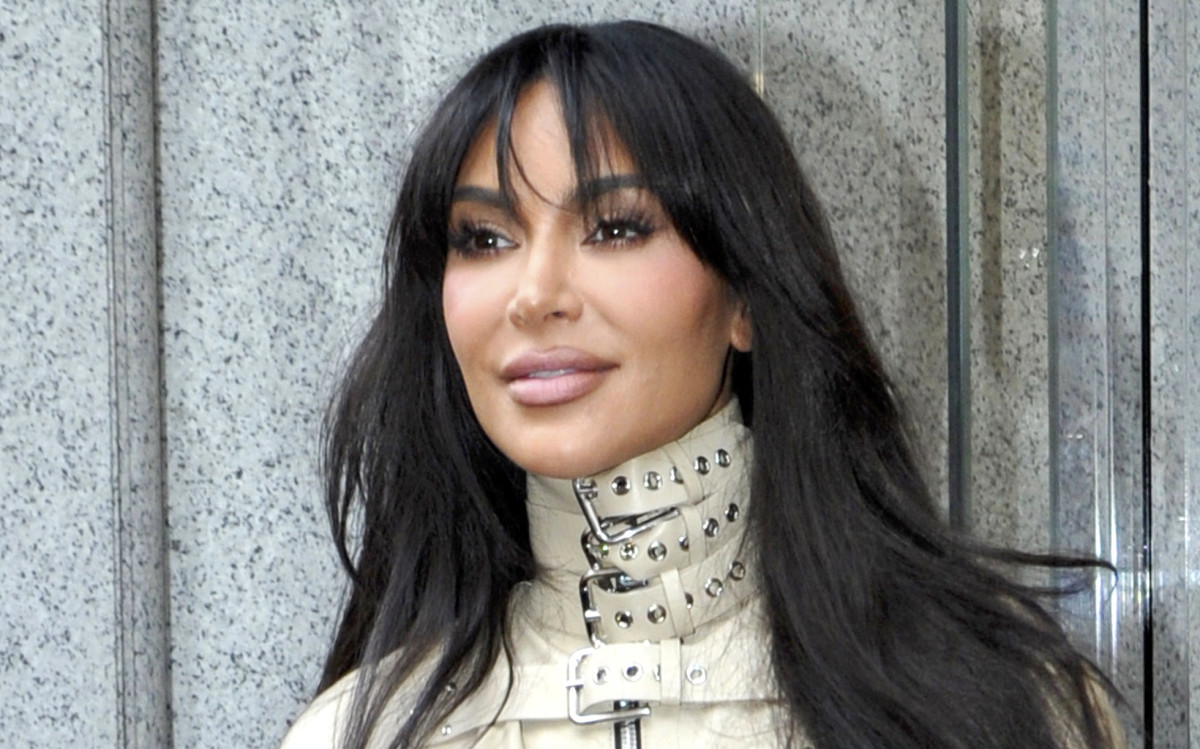 There is no escaping the social media world and what goes in it these days. Children are growing up with social media accessible at their hands 24/7. And it is not surprising to find kids all over the app filming themselves dancing to trendy songs. The young generation is all about TikTok and Instagram. Amid these, kids of celebrities are also present and they attract the same if not more attention from internet users. Anyone who is on these apps actively might probably have come across videos of Kim Kardashian and Kanye West's daughter North West.
Also Read: Kim Kardashian And Kylie Jenner Might Get Their Ego Hurt As They Are Seemingly Not In The Exclusive List Of Celebrities Who Can Attend The 2023 Met Gala 
She has been actively uploading several videos on TikTok. Although it seems normal as far as kids are concerned, some people are of a different opinion. Recently one Twitter user slammed Kim K for allowing the 9-year-old to film videos for the public to judge. The user tweeted,
Allowing a 9-year-old kid on TikTok to s$xualize herself is the lowest level of bad parenting. Kim Kardashian thinks s$xuaIization is the only way to get to the top. Such a weird woman!

— BeksFCB (@Joshua_Ubeku) March 7, 2023
Following this, many seemed to have agreed and even criticized her further. The tweets were mostly about the socialite's personality. One tweet said,
That's what took her(Kim) to the top tho, so she'll still encourage her daughter to do so…
By the time she's 20 she would I've dated 20 black guys

— Paschodes👨🏽‍💻 (@ChikwenduPasch3) March 7, 2023
That's huge reason not to marry a good woman as wife.

— ify (@ifunanyagod22) March 7, 2023
Her divorce with Kanye West is a big W for him (except he can't access his kids)

— Sommy Increase (@CChieringo) March 7, 2023
Bro she got to where she is through sexualization, same with her sisters , that's a family heritage they'd will definitely pass accross

— Glory5g (@glory5g) March 7, 2023
Most of these seem to suggest the same although others did say they had found nothing wrong with the videos.
Also Read: After Her Marilyn Monroe Dress Shenanigans Last Year, Kim Kardashian Reportedly 'Removed' From Met Gala 2023 Guest List
What Videos Has North West Uploaded?
Most of the videos of North West are her dancing to trendy songs on video-sharing apps. Some of them even feature artists like Mariah Carey and rapper Ice Spice (most recently). From the videos, it came to notice that she is friends with Carey's daughter.
There was also another video where she put on makeup to look like her dad Kanye West. In the video, the 9-year-old and her mom are lip-syncing to a background song. Another recent viral video showed the kid dressed up like Ice Spice. This video is probably the one that sparked criticism.
Also Read: Amid Alleged Animosity With Kim Kardashian, Bianca Censori Takes North West Away From Her For A Fun Ride At Universal Studios
Source: Twitter