After the Pirates of the Caribbean actor took home the victory in the defamation case involving Amber Heard and Johnny Depp, the Aquaman actress got a verdict that was not in her favor. The actress, Amber Heard now has to pay damages worth $10 million to Johnny Depp after losing their April defamation battle. She appealed to the court once again after she had lost the case. There have also been rumors of her allegedly blackmailing Elon Musk to have him support her. It appears that the actress is hell-bent on trying to turn the situation in her favor by hook or by crook. Recently she went to visit Israel and rumors have started sparking that the defamed celebrity is trying to flee.
Amber Heard is spotted in Israel
Just weeks after her contentious defamation trial against ex-husband Johnny Depp ended, actress Amber Heard was recently photographed on holiday in Tel Aviv. She was first spotted on August 1, 2022, dining with her friend, the pro-Israel activist, and writer Eve Harlow, at a cafe in south Tel Aviv.
Later, the actress was seen by paparazzi strolling Tel Aviv with her 1-year-old daughter, Oonagh Paige Heard. After facing an assault of media attention during the widely covered trial that made headlines all over the world, the actress was said to be wanting to maintain a low profile during her journey to the Jewish state.
Also Read: "Amber Would Get Elon Really F****d Up And Film It All": Blackmail Queen Amber Heard Reportedly Has Dirt On Elon Musk From Cuddle Parties, Accused Of Methodically Using Her Billionaire Ex-Boyfriend
The actress is trying to blend in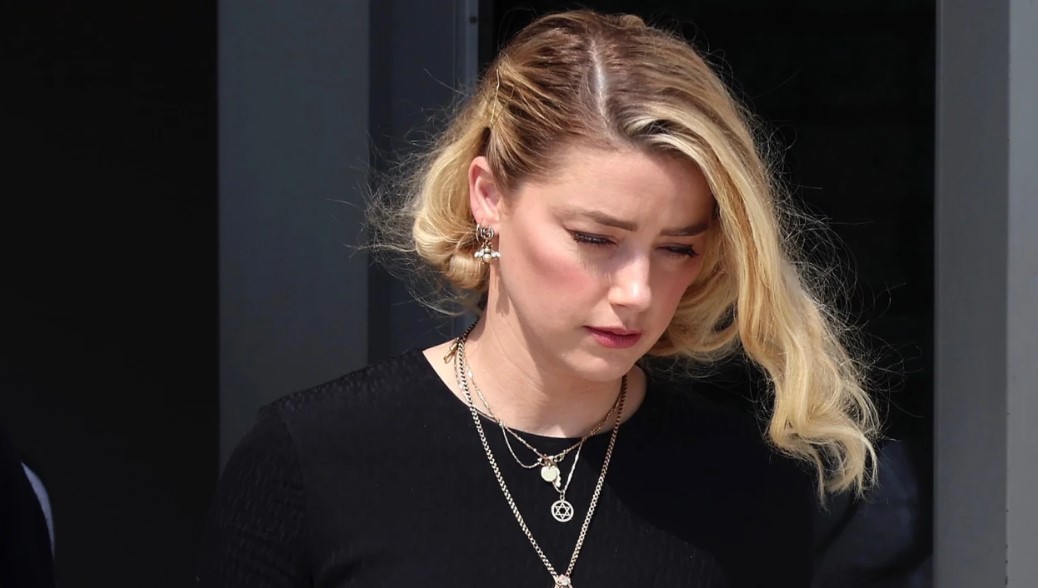 A picture of Amber Heard that was allegedly taken during her visit to Halper's Bookstore on August 2, 2022 and was published by the Tel Aviv-based used book seller. "As an Israeli, I can only admire the fact that she has come here, has mixed with the people in stores, cafes, and on the street, and is generously supporting small businesses like mine." The store's owner, J.C. Halper, wrote on Facebook, noting that the actress was sporting a gold Jewish star necklace. This has made a lot of fans wonder if she is trying to blend with the people and start a new life in Israel.
Also Read: Amber Heard Allegedly Ran Satanic Sex Trafficking Ring, Made Women Commit Dishonorable Acts As 'Room Full Of Men Watched Them'
She might marry her best friend and run off to Israel
It has been reported that the Aquaman actress allegedly wants to convert to Judaism following her verdict to pay Johnny Depp an amount of $10 million. Twitter followers believe that the actress' Jewish best friend and steadfast supporter Eve Barlow and Amber Heard are all set to get married. In reference to the fact that Israel does not uphold US court judgments in the nation, Joseph Morris posed the question on Twitter, "Is Amber Heard trying to get citizenship in Israel to avoid paying Johnny Depp and not get extradited in Australia?" The rumors surfaced during Amber Heard and Eve Barlow's trip to Israel in August as the two were seen having dinner at a Tel Aviv eatery.
Also Read: Amber Heard Fans Try Gathering Support For Her In La Women's March, Justice Prevails As Johnny Depp Fans Rip Campaign To Shreds
Source: Geo News