Amber Heard is an American actress. She first rose to fame with her leading role in the movie All the Boys Love Mandy Lane in 2006. Apart from her acting career, the actress was in the news a lot this year because of her ongoing trial against Johnny Depp. The trial took the world by storm and the final verdict was largely in the favor of Depp.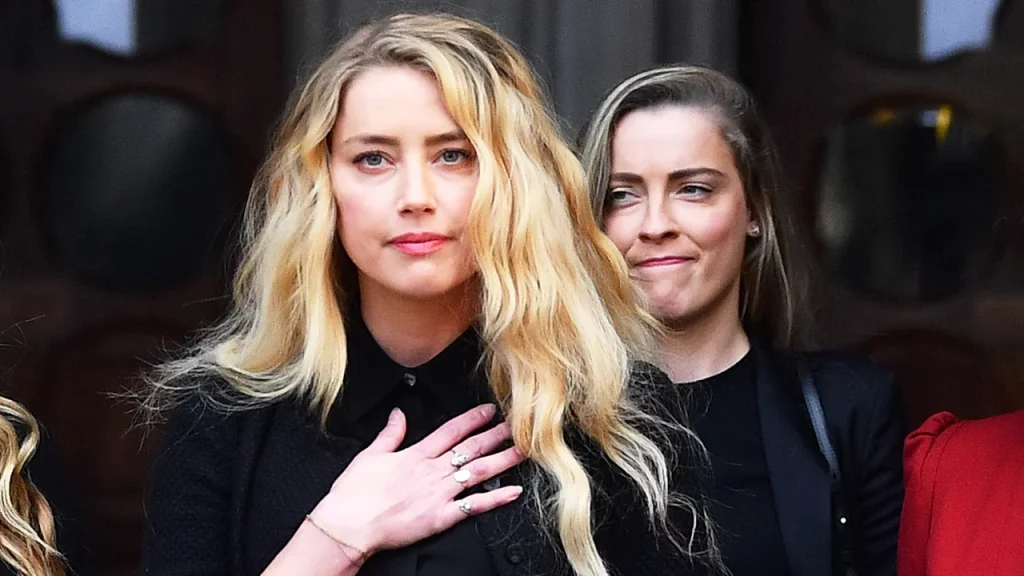 Also read: Aquaman 2 Rumored To Be Pushed Multiple Times As Emilia Clarke Reportedly Secretly Shooting Queen Mera Scenes
Now, months after the trial, Johnny Depp made his first television appearance after this trial began and he was slammed by Heard's sister, Whitney Henriquez.
Whitney Henriquez reacted to Johnny Depp's brief Appearance on MTV's VMA
On the Sunday show, Johnny Depp briefly appeared on MTV's VMA. He appeared as the award show's moon person and his face was edited in the helmet of a floating figure. In the show, he said, "And you know what? I needed the work," The Professor actor even shared the moment on his Instagram with the caption "guess who."
Also read: 'Otherwise, civilization would crumble': Amber Heard's Ex Elon Musk Justifies Why He Wants To Make More Babies
Right after the show, Amber Heard's sister uploaded on her Instagram story, "I stand with Amber Heard." The message was edited on an image that changed the event's name to 'DMVA's' referring to domestic violence. She further added, "@MTV you're disgusting and clearly desperate."
Amber Heard Reportedly Hijacked her Sister's Phone to Attack Johnny Depp
Entertainment commentator Andy Signore made some interesting attacks on Heard on his youtube channel. He further added that this move was clearly influenced by a third party as well. Signore said, "Someone had to come up with the idea of the DVMAs, someone had to make the logo for the DVMAs." He also added that Whitney Henriquez does not post a lot of stories herself. He then went on to attack The Aquaman actress, Signore said "Amber knows she cannot say anything now since it is always going to create a backlash."
Also read: Starbucks Allegedly Takes Down Viral "Team Johnny Depp vs. Team Amber Heard Tip Jars"
Whitney Henriquez also witnessed on behalf of her sister in the infamous trial. Although Heard was awarded $2 Million in damages, it was reported right after the trial that she will be appealing the verdict of the trial.
Source: Geo TV