The publicized love affair of Amy Robach and T.J. Holmes turned their world upside down due to their sudden hiatus in professional life led by a complicated personal life. While the duo is showering PDA on each other, their individual marital lives took a heavy blow as no one would have expected the situation. While the latter's wife has expressed her opinions on the recent romance story, the former's marriage with Andrew Shue was quite foggy.
Also Read: Amy Robach and T.J. Holmes Want to Bank on Salacious Affair With 'Ellen' Producers After ABC Fired Them
Though he was keeping a low-key profile after his wife's affair, it looks like they were silently working on their divorce. As per recent reports, Robach is finally free from her marital relationship with the actor.
Amy Robach and Andrew Shue Finally Settled Their Divorce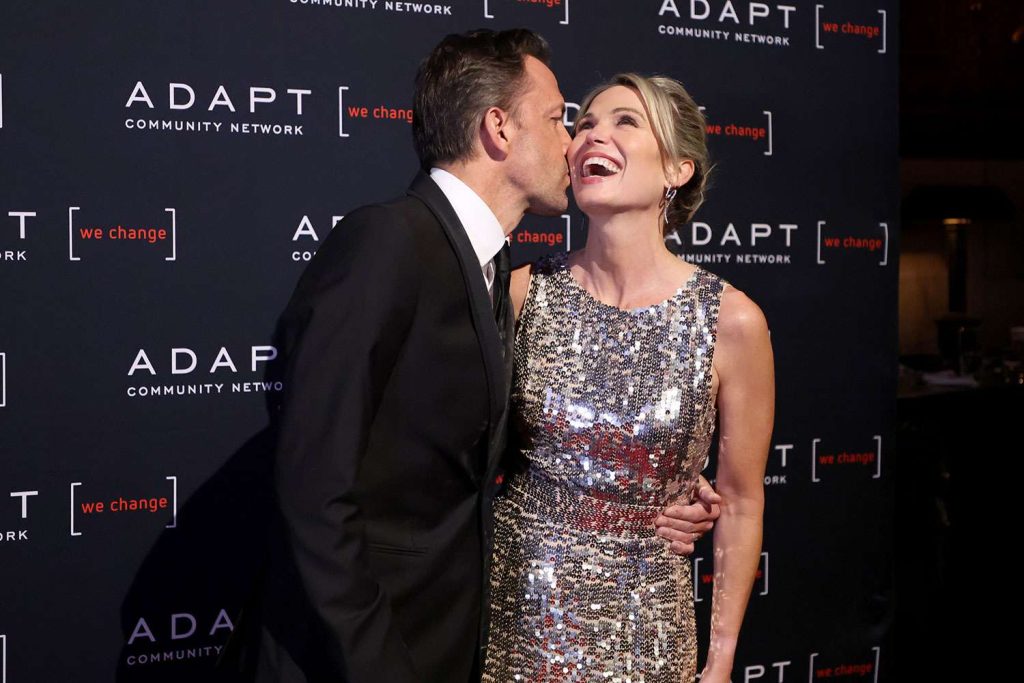 Also Read: TJ Holmes Reportedly Proposing to Amy Robach Soon as Former GMA Hosts Plan to Rival Kelly Ripa-Mark Consuelos' $160M 'Live' Empire With Their Own Show
The 50-year-old former ABC employee, Amy Robach has eventually settled her divorce with her spouse, Andrew Shue. The duo has been married since 2010. While they did not have any children together, she shares two daughters with her ex-husband, Tim McIntosh. Meanwhile, the latter is the father to son Nathanial with his ex-wife Jennifer Hageney.
Around three years ago, the estranged pair were reported to be having some troubles in their relationship however the current situation is quite different and it looks like he does not want to involve himself in the mess. The source told Daily Mail that the former couple has decided to work on their divorce privately and amicably had an agreement through mediation. They will be taking shared custody of their furry baby.
The journalist filed for divorce from her former husband last year. She was even spotted beaming with happiness after eventually letting go of his former better half as per reports. A source commented on their split as a "sad end" stating it was a "great marriage." However, they were relieved as they amicably agreed on a settlement rather than getting indulged in some "ugly" legal battle.
Andrew Shue Wants to Stay Out of Amy Robach's Love Scandal Drama!
Also Read: Amy Robach Upsets T.J. Holmes' Spouse Marilee Fiebig With Her PDA
Even though there were reports that the ex-pair was not on good terms, it was quite a shock for people that her then-estranged partner was not addressing her love affair. However, a previous report by US Magazine shared that the Melrose Place star wants "nothing to do with her leaving GMA and her being with T.J."
Meanwhile, a recent source told The Sun that "he clearly wants no part of this drama." The source also stated that they were already in the process of separation when Robach got "involved with TJ, and he has clearly made a concerted effort to not be involved in this mess."
Though things settled here quietly, Robach's new beau, T.J. Holmes has also filed for divorce from his wife, Marilee Fiebig of over a decade. She has continued to put forward her grievances over his new relationship however it looks like the new couple is already so in love. They have continued to showcase their affection for each other publicly several times.
Source: The Daily Mail