Andrew Tate, the controversial conversationalist, is back at it again. The ex-kickboxer has been known for speaking on controversial topics without hesitation of saying anything that could be taken as offensive. Many view the YouTube personality as a misogynist who just promotes toxic masculinity. The motivational speaker recently uploaded a YouTube video of himself, discussing JK Rowling, the famous and successful author of the Harry Potter franchise. The motivational speaker also insults JK Rowling's husband Neil Murray for what seems to be simply existing.
Andrew Tate says JK Rowling is obsessed with Donald Trump
JK Rowling and the ex-president of the USA, Donald Trump, have only been connected through Twitter. The author would often tweet about Donal Trump in a snarky manner. After seeing this, Andrew Tate says "She wants him bad. So bad. I would say she's obsessed with [Donald] Trump 'cause he's an alpha and she's the most alpha man she could find and her husband must be a loser."
The controversial conversationalist insinuated that the only reason JK Rowling acts snarky with Donald Trump on Twitter must be due to the fact that he is an "alpha". This clearly states that he completely supports the toxic masculinity ideology and would rather see individuals as alpha, beta, and sigma rather than equals.
Also Read: How A Remake Fantastic Beasts Movie May Correct The Series' Flaws
Andrew Tate says that JK Rowling's husband is a loser
When it came to discussing why Andrew Tate thinks that JK Rowling's husband is a loser, this is what he had to say: "I said this before seeing her husband. I pre-diagnosed her."
After a reply from the author herself, the misogynistic motivational speaker stated "You know what, maybe I look stupid, let me just quickly google and boom, instantly correct. He's a complete waste of space, little worm." If anything could be a dead giveaway that Andrew Tate is not only offensive but also does not flinch when going after a celebrity's loved one either.
Also Read: "I Guarantee You He Would Still Be Alive"- Andrew Tate Says Depression Didn't Kill Robin Williams, "Mind-Altering Drugs and Anti Depressant" Did
An insulting JK Rowling's Harry Potter summary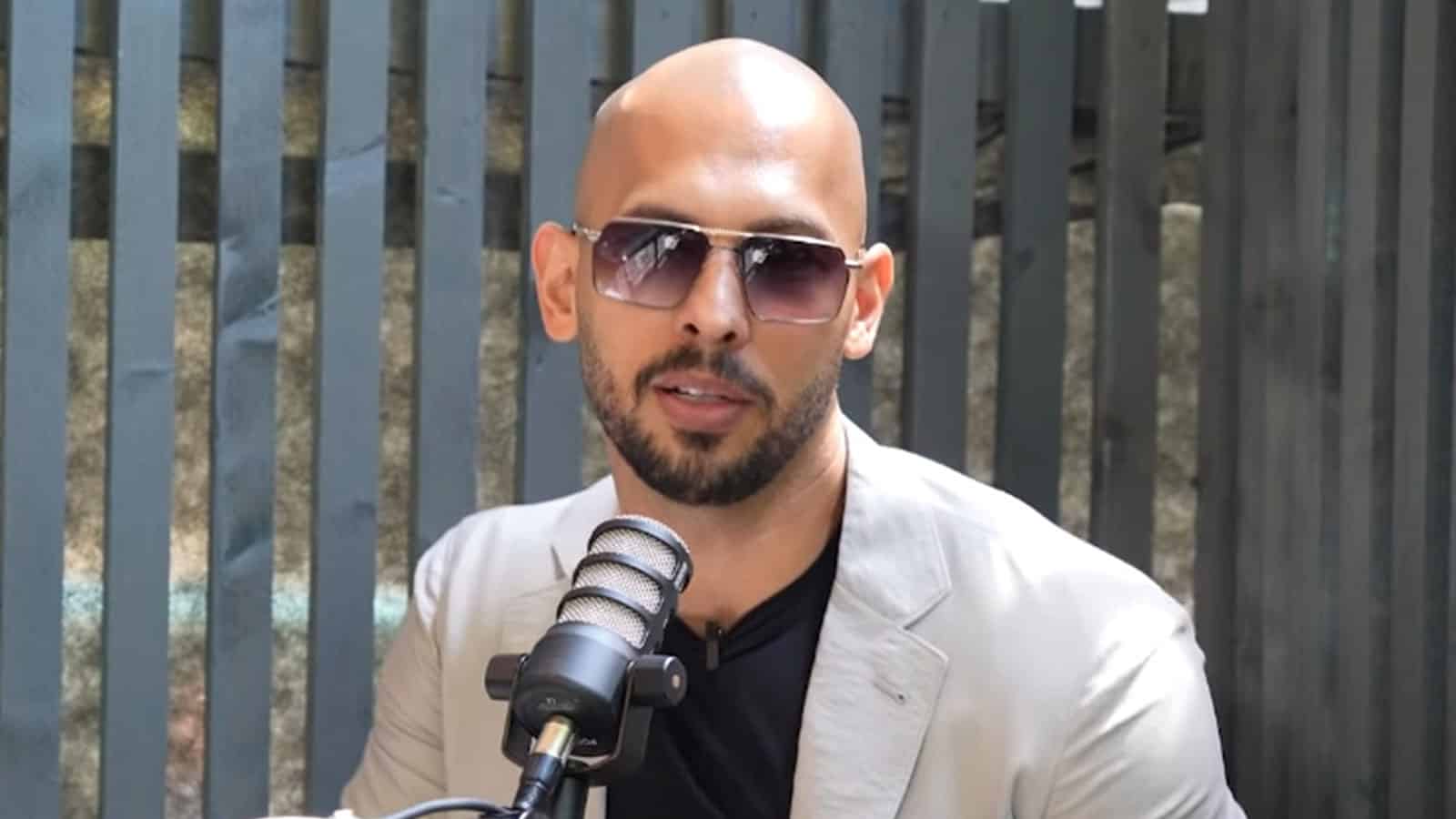 After insulting JK Rowling's husband and stating that she is obsessed with Donald Trump, the self-proclaimed trillionaire wraps up the entire Harry Potter franchise that the author has written for 6 years in a single sentence. "Billionaire JK [Rowling] who made untold money with her sh*t story about a little wizard on a train platform."
It is needless to mention that the ex-kickboxer has little to no regard for the patience and hard work that the author has put into writing such a famous and well-told fictional story that spans 8 books and 8 movies.
Also Read: "Hey Jada, Where the F**k Your Hair Is?": Andrew Tate, Who is also Bald, Launches Attacks at Will Smith's Wife Jada Smith, Says Nobody Likes Her
Source: YouTube