When the pandemic began, this was not the 'Lockdown' we thought we would get. But well, here we are. Its 2020 after all, anything is possible!
Actress Anne Hathaway has recently signed for a pandemic themed heist rom com movie with Mr. and Mrs. Smith director Doug Liman. Based on Peaky Blinders creator Steven Knight's screenplay, the movie has been titled 'Lockdown'.
This one, unlike Liman's Tom Cruise starrer outer space movie, is pretty low budget with a $10 mil estimate.  P.J. van Sandwijk and Alison Winter are said to be producing the film.
It will be a heist/romantic comedy movie set during the times of pandemic. While insights concerning the plot or Hathaway's character are still under wraps, it has been affirmed that the new film will exhibit a limiting and confined space that is set in the dreadful truth of today.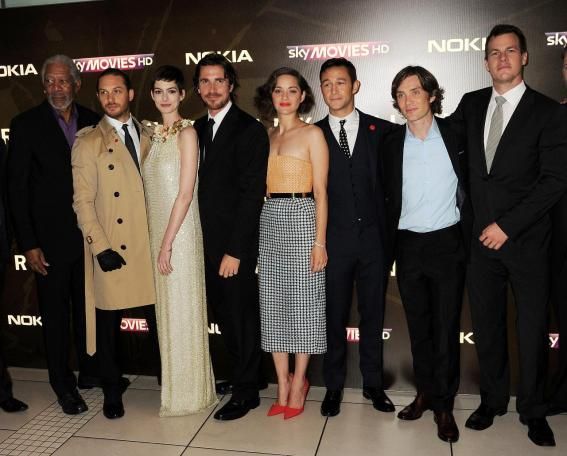 Earlier Peaky Binders star, Cillian Murphy was said to have been approached for a role in the movie, but unfortunately that didn't pan out due to unknown reasons. The two had already worked together in Christopher Nolan's The Dark Knight Rises where Hathaway played the role of Catwoman.
Since the Covid pandemic is as yet progressing, the premise of Lockdown brings up some legitimate issues about the film's definitive intrigue. In any case, given that the film is in the protected hands of someone as creative as Liman and Oscar-winner Hathaway will play the lead, the audience can have trust in its quality.
Hathaway and rest of the undisclosed cast are supposed to start filming by the end of September 2020 in London.
There's as of now, no end as far as anyone can tell for Covid in the United States. Yet Hollywood is already finding ways to have some fun with it. Freeform has already released a two-part miniseries, Love In Yhe Time of Coronavirus, last month.
As we are witnessing, the industry always finds a way to turn things around, and are ready to laugh at the pandemic situation we are all facing. And Anne Hathaway is right at the front of it!