Anne Jacqueline Hathaway is an American actress. Although she is an Academy Award-winning actress today, you were first introduced to Anne Hathaway through "The Princess Diaries." It was the film which starred Julie Andrews and became a cultural sensation after its release in 2001. It also launched Hathaway's career after giving in-box office hits like "The Devil Wears Prada" and "Les Miserable."
THE PILLOW CHALLENGE 
The world is under complete lockdown due to the new coronavirus pandemic. Amid this, people's boredom during self-quarantine has led to trends like Pillow Challenge. This competition challenges people to re-fashion household pillows into miniskirts, using a belt around the waist.
ANNE HATHAWAY PARTICIPATES IN VIRAL PILLOW CHALLENGE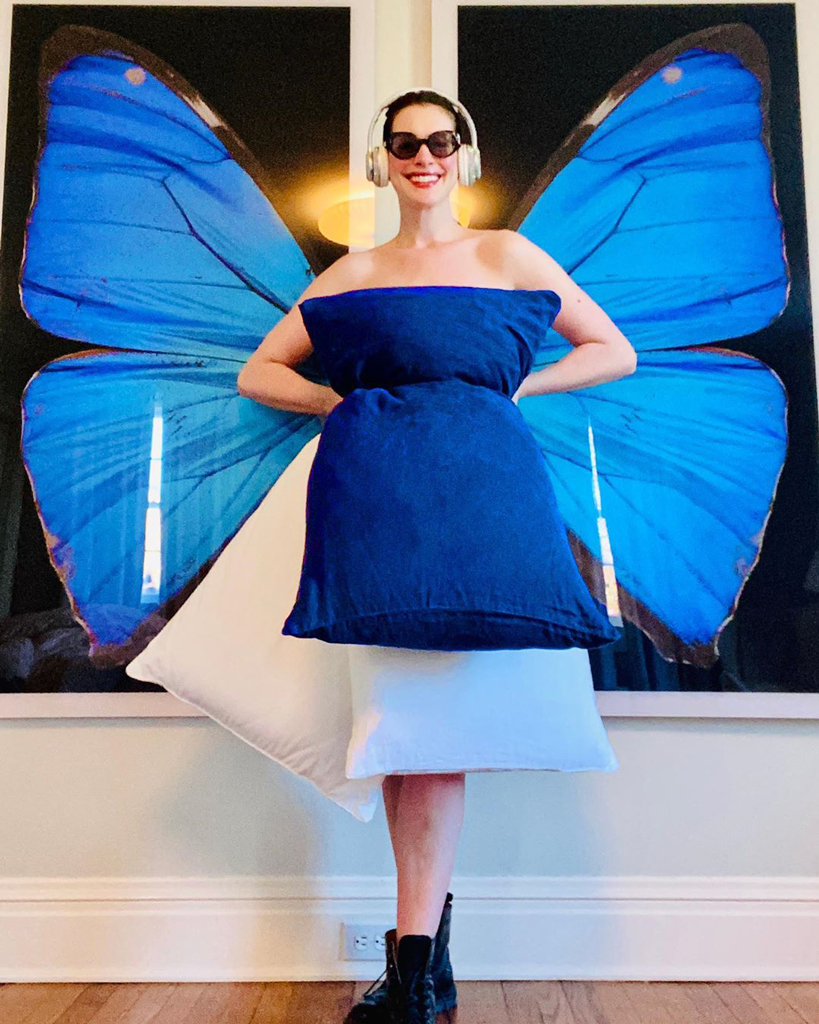 On the other hand, the trend reached the next level when the actress took part in the pillow challenge. Hathaway took to Instagram to show off her version of pillow challenge in which she wore an outfit entirely out of pillows. It was an excellent treat for Disney fans out there.
Hathaway paired her outfit with chunky sunglasses and headphones. She seemed to give a throwback to the original movie poster for "The Princess Diaries."Though she was missing the tiara that would have completed the look, moreover she referred to the film with her caption. She wrote, "A queen is never late; everyone else is simply early," which Andrews' character, Queen Clarisse Renaldi, said in "The Princess Diaries 2."
HERE'S SOMETHING YOU DIDN'T KNOW
It's been 16 years since the sequel to the film "The Princess Diaries 2:Royal Engagement" came out. Furthermore, Hathaway recently confirmed the script of the third installment of the series. 
Moreover, Hathaway's Mia Thermopolis is also one of the iconic Disney princesses. Hathaway has not lost her regal touch when it comes to fashion. She knocked it out of the park with this Pillow Challenge. Undoubtedly, Hathaway will soon be back in the minds of fans of DC films as Hathaway takes the screen as a new Catwoman (Zoe Kravitz) in the upcoming The Batman reboot.
SOURCES:- comicbook , instagram
CHECK THIS OUT:-