It looks like one of the most anticipated Disney+ shows- Falcon and the Winter Soldier has finally begun shooting. To kick off this special day Marvel let the leads of the show take over their social media accounts for a chunk of time on Monday and fans got to have a first look at the sets.
Anthony Mackie And Sebastian Stan Show Fans The Sets Of Falcon And The Winter Soldier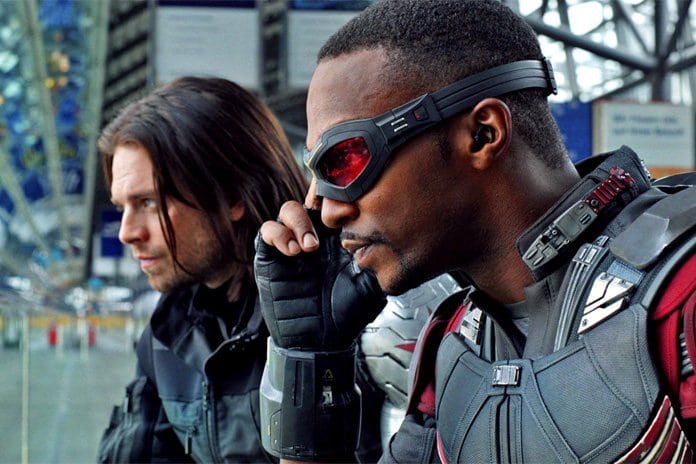 Anthony Mackie and Sebastian Stan didn't waste any time and jumped wholeheartedly into the job. Throughout the day they took photos and videos for Marvel Studios' Instagram before eventually revealing that production on Falcon and the Winter Soldier has begun. Check out a post below:
FALCON & WINTER SOLDIER CONTENT
WHERE'S THE COSTUME AT?!pic.twitter.com/BdH3wEpkiD

— Brandon Davis (@BrandonDavisBD) November 4, 2019
What Will Falcon And The Winter Soldier Be About?

There's still not much information about the plot of the show. The most that has been confirmed by the stars of the show is that Mackie's Falcon won't be called Captain America. As far as casting news go, both Daniel Brühl (Baron Zemo) and Emily VanCamp (Sharon Carter) will be returning to the show. Apart from this, it has also been revealed that Wyatt Russell would be joining the show as John Walker/ U.S Agent.
Sebastian Stan had previously said regarding the show that:
"I'll tell you I have [seen scripts], I have seen them and I'm so excited about it. It's going to be so cool and kind of crazy. All I can say is it's just new and different from what you've seen so far. I mean, it will be totally in line with everything that has happened and what we've seen and so on, but these characters are getting such additional mileage in terms of learning about who they are now, what they feel, what they're thinking, and there's a lot of action, comedy, you know there's going to be comedy. I feel like you're going to be happy. I think you're going to be very happy. And there's some crazy stuff, like stuff you don't see coming from anywhere."
The Falcon and The Winter Soldier will premiere on Disney+ next Fall.
Other upcoming Marvel movies include Black Widow on May 1, 2020, The Eternals on November 6, 2020, Shang-Chi and the Legend of the Ten Rings on February 12, 2021, Doctor Strange in the Multiverse of Madness on May 7, 2021, Thor: Love and Thunder on November 5, 2021, and Black Panther 2 on May 6, 2022.
Other Disney+ shows include Loki in Spring 2021, WandaVision in Spring 2021, What If…? In Summer 2021, Hawkeye in Fall 2021. Announced properties without release dates include Blade, She-Hulk, Moon Knight, and Ms. Marvel.
Check out the cast of Falcon and the Winter soldier talk about their new Disney+ show below:
(Source: comicbook.com and news18.com)