Production for the Disney+ initial series The Falcon and Winter Soldier kicked off recently. As a result, the cast by Marvel Studios production shared their moment on social networks. Andrew was one of them.
Laidback banter between Anthony Mackie and Sebastian Stan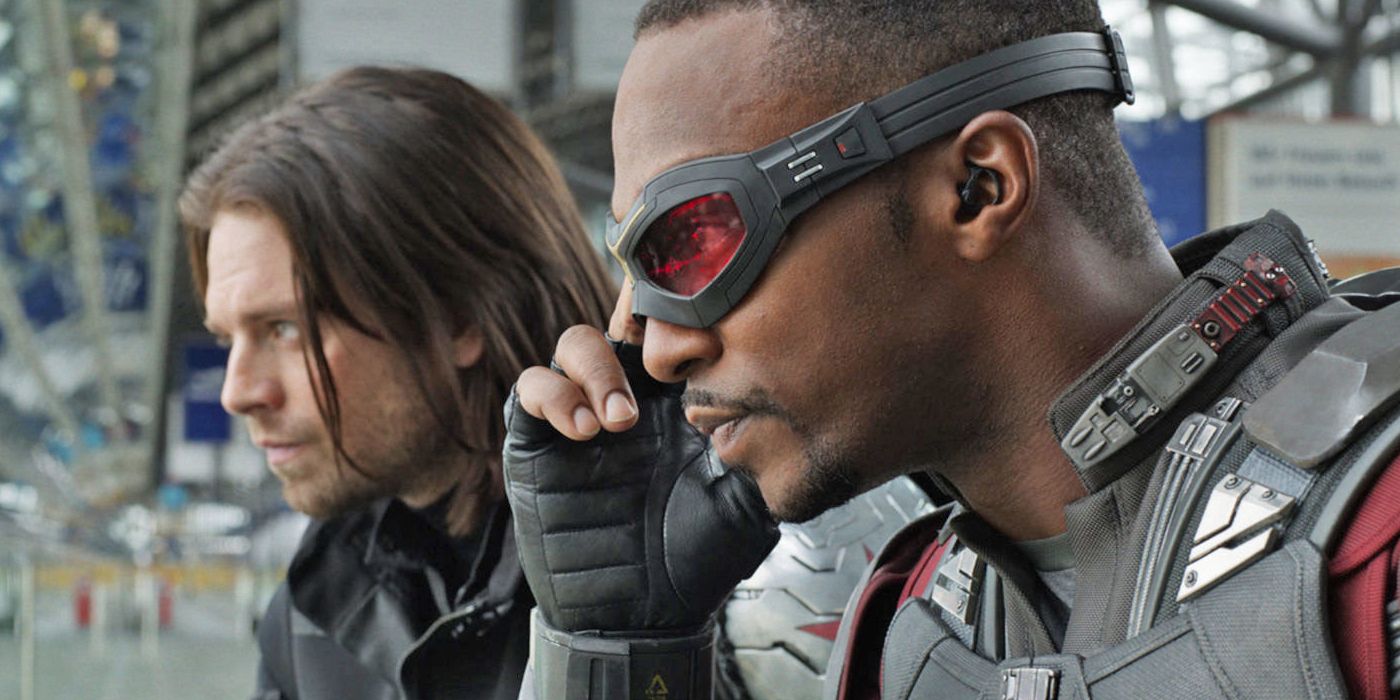 🎥 | Sebastian and Anthony Mackie on MarvelStudios' Instagram story! pic.twitter.com/VzXGPyFvgK

— Sebastian Stan Updates (@TheSebNews) November 4, 2019
A follower account for Sebastian Stan shared some laid-back banter on Twitter. Moreover, it was between Stan and his co-star Anthony Mackie.
SneakPeak into the movie set
And so it begins!
Welcome back guys… #TheFalconandtheWinterSoldier #PlayBoys #Legdaysaveslives #setlife #Marvel pic.twitter.com/xBvaZirXci

— Anthony Mackie (@AnthonyMackie) November 4, 2019
The video clip was complied with by a separate blog post by Mackie. It also consisted of a photo of two production chairs side-by-side. However, they had the names "Sam Wilson" and "Bucky Barnes" engraved on the front. Finally, the Marvel celebrity captioned the tweet with, "And so it begins! Welcome back people …".
Sam Wilson will return in 'Falcon and Winter Soldier'
Marvel's The Falcon and Winter Soldier will see Sam Wilson/Falcon use the shield of Captain America. As a result, he attempts to live up to the reputation of Steve Rogers. The shield was passed to him in Avengers: Endgame. Finally, the series will certainly bring back several characters. However, this includes Captain America: Civil War's Emily VanCamp as Agent 13. Daniel Brühl as the lawless Zemo will also be back.
Directed by Kari Skogland, Falcon and also the Winter Soldier stars Anthony Mackie, Sebastian Stan, Emily VanCamp, Wyatt Russell and also Daniel Brühl. It will be available on Disney+. The streaming service will release the series in Fall 2020.
Watch the trailer of Avengers: Endgame below:
Source: CBR, Heroichollywood