Johnny Depp has been spotted outside, walking in style after being seen performing in LA in his first appearance since splitting from British lawyer Joelle Rich. His romance with the lawyer reportedly started during his long-going court battle with ex-wife Amber Heard in Fairfax, Virginia.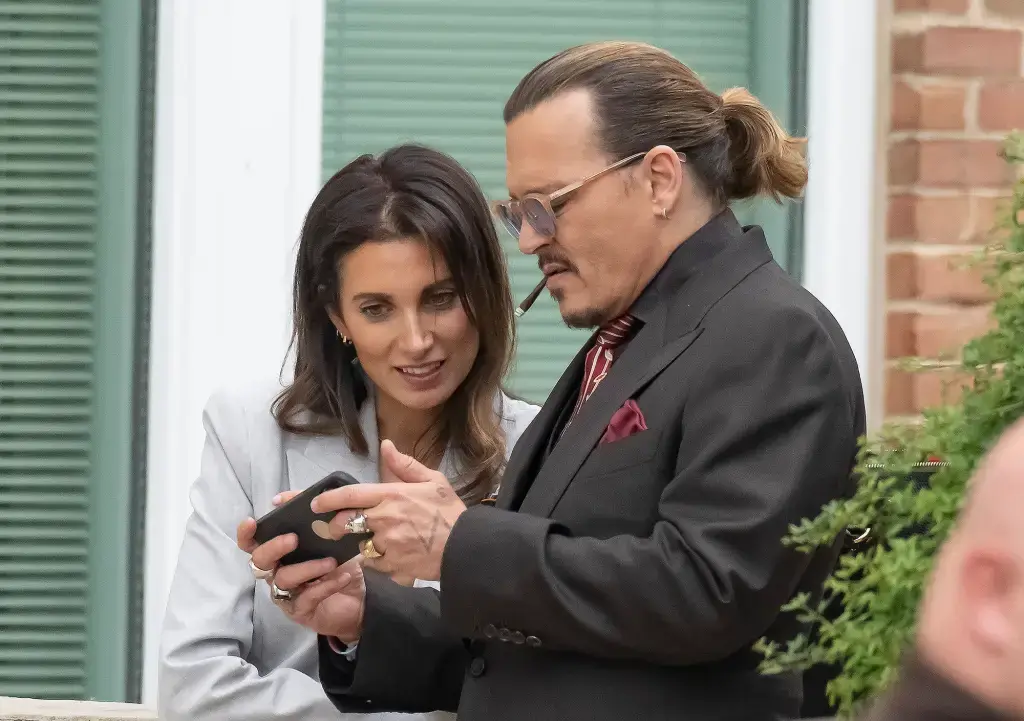 Also read: 'This account doesn't exist. Try searching for another': Is Elon Musk Making Ex Amber Heard Pay By Deleting Her Twitter Account After She Dragged Him Into Johnny Depp Trial?
Joelle Rich was part of the actor's legal team for his unsuccessful lawsuit against British tabloid The Sun in 2018, which he filed after an article quoted him as a "wife-beater" about his former marriage to the Aquaman actress Amber Heard, a claim which the actor has denied.
Johnny Depp Waves to Fans After Performing on Rock Tour Following  Joelle Rich's Split
Earlier during the court proceedings, the pair had been seen staring at each other romantically, and later, the lawyer was spotted traveling to court with Johnny Depp by car. After their split, the actor was seen waving hello to fans outside the Orpheum Theatre in Los Angeles on Sunday evening, where he was performing on his music tour with Jeff Beck.
Related: "I won't be wearing it anymore": Rihanna Gets Snubbed By Olly Alexander For Collaborating With Johnny Depp as British Singer is Team Pro-Amber Heard
Earlier, the news of Johnny Depp's affair with his now ex-lover Joelle Rich surfaced internet last month, it was said they enjoyed outstanding chemistry. A source said, "First of all, he just got out of a huge legal battle, so who would want to commit after that? It was an extremely traumatic time for him." Their breakup rumor started when the actor was absent but the lawyer attended a family wedding in Ibiza last weekend and sources reported that the relationship might be running out of steam.
Related: 'This Business is Brutal': Winona Ryder Reveals Young Stars Have it the Worst in Hollywood
Does Winona Ryder Still Love Johnny Depp?
Johnny Depp is known to be single after his split with Amber Heard. Depp and Winona Ryder never tied the knot but has been dating fashion designer Scott Mackinlay Hahn since 2011. If we look back, they both parted ways because they had their own differences, but there's not a single account of them talking anything negative in public. They parted on good terms. The Stranger Things actress also released a witness statement in court, where she testified in favor of her former love during the Amber Heard trial. Now, this doesn't mean that they are back together now, such reports are still not confirmed. The former couple was always private about their past relationship.
Source: geo.tv