Natalia Dyer who plays Nancy Wheeler and Charlie Heaton who plays Jonathan Byers in Netflix's Stranger Things have been dating each other since the show started in 2016. The duo met for the first time in 2015 on the set of Stranger Things. Later the couple was seen hanging out together and fans began to speculate if the two actors were dating in real life.
Checkout, Stranger Things: Did A Fan Account Spoil the Season 4 Finale?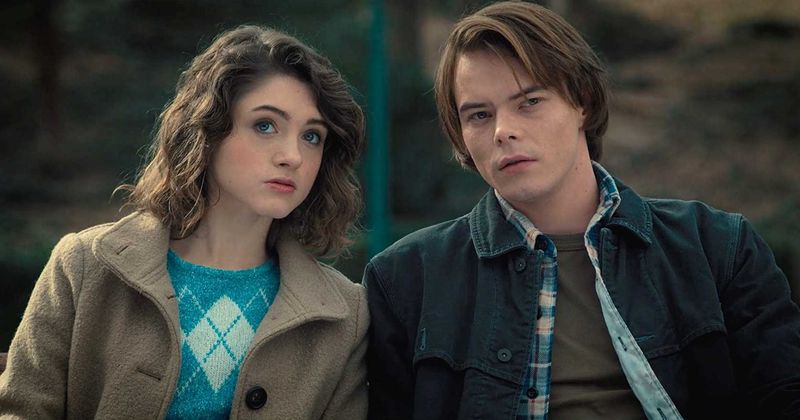 2017 and starting on romance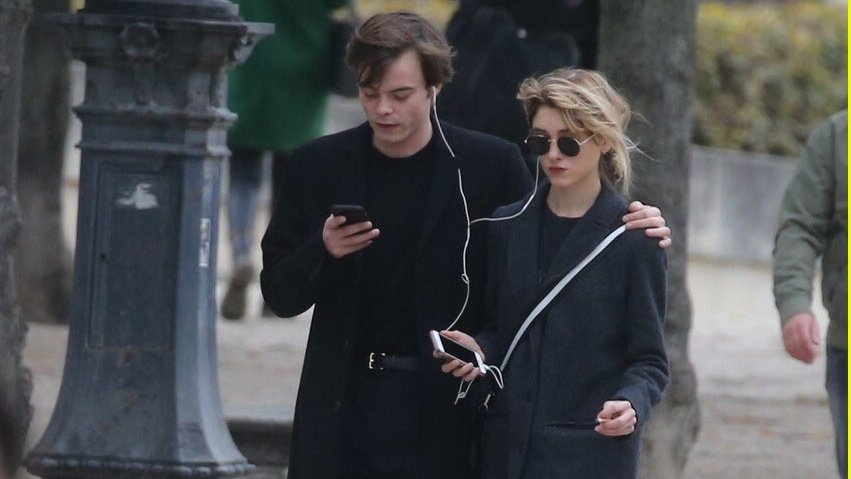 Like their characters, Nancy Wheeler and Jonathan Byers in Stranger Things fell in love with each other in 1984 Hawkins, and so their real-life relationship began in 2017. The duo was seen together at the Los Angeles International Airport and it was rumored that they are dating. Natalia and Charlie tried to keep their relationship private. Heaton later talked about his relationship. "We didn't really know what the relationship was. Anyway, being sneaky might not have been necessary," he escaped by not confirming anything. 
Read More, Stranger Things Spinoff Will Reveal How the Upside Down Came To Life
Cute birthday photo for  PDA in 2018
Natalia Dyer and Charlie Heaton were seen together many times on the red carpet events and were often caught by the paparazzi. In 2018 January, Charlie Heaton posted a photo on Natalia's birthday and said, "I wanna meet you at the piedmont park tonight"
 

 

View this post on Instagram

 
Supporting the co-star in 2019
In 2019, the Jack Gyllenhall starrer Velvet Buzzsaw movie was released where Natalia played the role of Coco. Reportedly, Dyer and Heaton had a good time together at the premiere and according to the sources, "They were so cute and loving on the red carpet. While she was taking pictures, he just stood there and stared at her."
Read More, Stranger Things: How Did Henry Creel Get His Powers?
The co-star shared their experience working together 
Later in July 2019, Stranger Things co-stars shared positive comments on working alongside each other. Natalia Dyer said it is always lovely working with Heaton during the promotions of Stranger Things season 3. "It's always a great time. We know each other really well, so we can play and feel freer, and we can talk about it ahead of time. There's a feeling that you don't know if you'll ever work with this person again. Who can say? This could be the last time you get to play like this."
Aww moment for the fans in 2020
To mark Natalia's 25th birthday in the year 2020, Charlie posted a cute photo where both of them were seen hugging each other which gave fans an aww moment. Charlie added a single birthday cake emoji in the caption.
 

 

View this post on Instagram

 
Post covid pandemic, Dyer talked about her relationship with the UK magazine Cosmopolitan in May 2022. " It would be hard to find someone else with the same understanding. It's hard to put into words. I always wonder why it keeps coming up. Now that I've experienced the other side of it, it sounds so cliché but I'm just a person, too." Ever since the show started fans have been trying to get an insight into their favorite on-screen couple but the duo seems to spill no beans!