Hollywood couple Ben Affleck and Jennifer Lopez are enjoying each other's company after tying the knot back in July this year in a private ceremony. The couple then strengthened their bond by exchanging vows for the second time this month without the presence of the former's ex-wife, Jennifer Garner due to her prior engagements.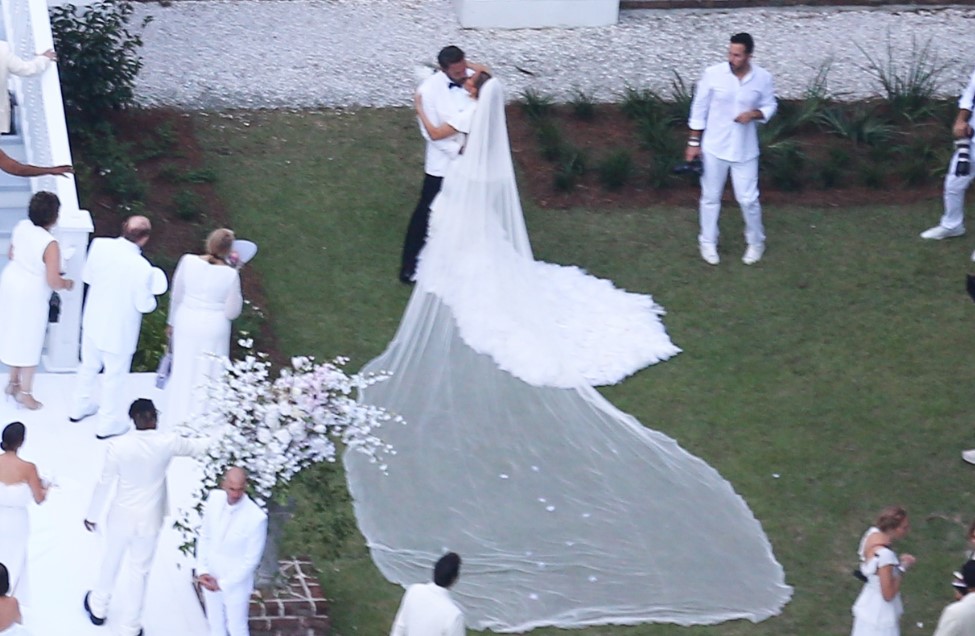 Also Read: "This was stolen without our consent": Jennifer Lopez Is Heartbroken After Private Video Of Her And Ben Affleck Gets Leaked Online, Says Someone Took Advantage Of Her
Affleck and Garner met for the first time on the sets of 2000's Pearl Harbor, with the former later confirming that he was interested in the actress. The couple then got married in a private ceremony in 2005 sharing three children:  Violet Anne Affleck, Seraphina Rose Elizabeth Affleck, and Samuel Garner Affleck. The couple announced their separation in 2015 and got officially divorced in 2018. The Daredevil actress recently did a trending TikTok challenge with a song resurfacing from the past.
Jennifer Garner Embraced 'Teenage Dirtbag' TikTok Challenge
Also Read: "Every day, they are more in love": Fans Predicting Jennifer Lopez, Ben Affleck To Get A Divorce May Soon Face Disappointment As 'Bennifer' Gets Even Closer In Second Honeymoon
The Teenage Dirtbag social media trend is a hot topic right now which is even being covered by celebrities. The TikTok challenge comes with American rock band Wheatus' song Teenage Dirtbag along with the ultimate throwback of photos with some rocky vibes which used to be in style at that time.
The 50-year-old Jennifer Garner recently shared a series of throwback snaps from her teenage period by participating in this new trend, the video starts with her clip with San Francisco's Golden Gate Bridge in the background. Through that video, Garner shared some of her teen retro images.
Also Read: 'She's Thrilled To Get Rid of Her Fourth Child': Jennifer Garner Hints Ex Ben Affleck Is A Relationship Risk, Could Endanger Affleck's Relationship With JLo
She was seen playing saxophone, a snap of her practicing ballet, and the staged production of Wizard of Oz's picture of her character. The mother of three is often seen doing things that are relatable in our daily lives whether it's about sharing a family recipe or posting cute videos of their pets.
Ben Affleck and Jennifer Lopez Recently Had A Big Fat Wedding Celebration
You May Also Like: Jennifer Lopez Ensures It's Forever With Ben Affleck As Latin Popstar Serenades Batman Actor With Sizzling Wedding Performance
Ben Affleck and Jennifer Lopez met on the set of 2003's Gigli who met again in 2004's Jersey Girl with the couple making headlines with  'Bennifer.' However, the couple's popularity became a barrier in 2002 with them eventually postponing their then-planned wedding, and  that too got canceled later in 2004. But then their romance rekindled back in 2021. Earlier this year, they got engaged before finally getting married in a private ceremony in Las Vegas last month.
They planned a three-day wedding celebration this month with the presence of their close family and friends on Ben Affleck's 33-hectare estate in Riceboro, Georgia. It was a lavish event where the couple got married for the second time and spend around $400K on their three-day wedding celebrations.
Source: Instagram