Mary Elizabeth Alexandra the Queen is the ruler of the United Kingdom of Great Britain, Northern Ireland, and the Commonwealth of Nations. Since her coronation in 1952, Elizabeth II reigned longer than any other British monarch, including Queen Victoria. Since 1952, she had been the queen of the United Kingdom and more than a dozen other countries, including Canada, Australia, and New Zealand. The entire nation honored her 70th year on the throne for four days in June of this year.
According to a royal statement, Queen Elizabeth II passed away at the age of 96. Her health was deteriorating and she had remained under extensive medical supervision. However, it has been widely reported that Prince Charles and his wife, Camilla visited her at Balmoral Castle. Her grandson Prince William also tagged along with Prince Edward, Princess Anne, and Prince  Andrew. 
The Archbishop of Canterbury Justin Welby tweeted, "Our prayers are with Her Majesty The Queen today." And today Queen Elizabeth II's death leaves a major gaping hole in the royal family.
Related: "Her Majesty Has Run Out of Patience"- Queen Elizabeth Hates Meghan Markle For Taking Harry Away From Royal Family, Brands Her as a Traitor 
Queen Elizabeth II's death – The Royal Family pours in
As reported by a member of the royal family with knowledge of the couple's itinerary, Prince Harry and Meghan Markle will visit Scotland while they are in the United Kingdom. Many people have questioned why she was not recognized sooner. Given their skewed relationship, there could be a variety of explanations.
Meghan Markle accused the British royal family of racism, dishonesty, and suicide ideation. The 39-year-old woman with an African-American mother and a white father was ignorant before marriage in 2018. She wasn't prepared for her 2018 wedding. "Royal family members were worried about Archie's skin," she stated.  To top it all off, Meghan criticized them for being impolite and untrustworthy.
According to an interview she gave to CBS late Sunday night, Meghan revealed that her parents are against Harry joining the royal family. A discussion with Oprah as moderator, the couple discussed their rocky relationship with the Royal family. The Duchess revealed that before her son's birth, some people in the family were talking about "how black his skin will be."
Also Read: "She's had it ever since": Private Chef Reveals Queen Elizabeth's Secret Diet That Has Made Her a True Immortal Among Mortals
The Queen had a lot of well-wishers who had wished for her recovery
Politicians from throughout the UK had wished her a speedy recovery. Scottish First Minister Nicola Sturgeon had expressed the public's worries, claiming they were extremely "extremely concerned" about the Queen's health. Wales' first minister, Mark Drakeford, sent his "best wishes" to the Queen. New British Prime Minister Liz Truss remarked, "My sympathies are with Her Majesty The Queen and her family at this time." 
Truss, who took office on Tuesday and paid a visit to the queen, tweeted, "The whole country will be extremely disturbed by the news from Buckingham Palace this lunchtime." Adding, "At this difficult time, the people of the United Kingdom, including myself, are thinking of Her Majesty The Queen and her family."
Meghan Markle's Bombshell Tell-All Memoir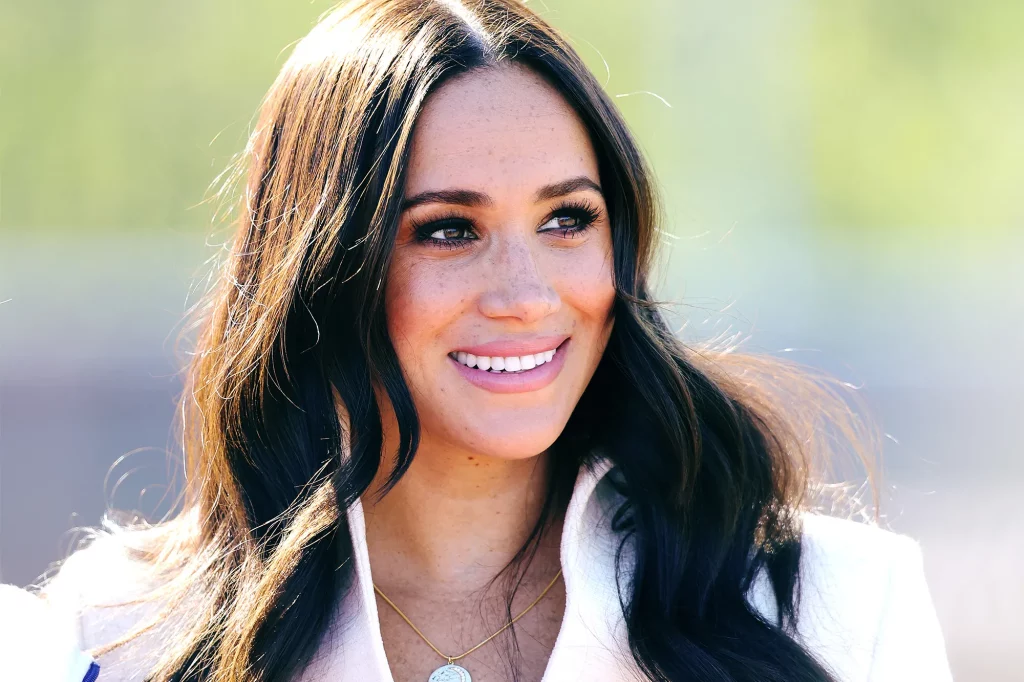 Meghan Markle recently revealed that she had found one of her old journals during The Cut interview.  She said that when she and Harry left their royal duties in January 2020, they were not forced to sign a non-disclosure agreement (NDA), giving her the freedom to say or write whatever she wanted, whenever she wanted. Roya Nikkhah, Royal Editor at The Sunday Times says she may create her own memoir using this material.
Even though Meghan Markle knew that Harry's cousin, Princess Eugenie, and her husband, Jack Brooksbank, lived in Frogmore Cottage after Prince Harry and Meghan Markle moved to the United States, Nikkhah was startled that Meghan Markle left behind such a personal artifact in the form of the journal.
According to The Daily Express, the royal family is now concerned that Markle will publish a book containing the journal entries.
Source: Marie Claire