I have a strong belief that there's a doppelganger somewhere in this world to meet them. And well, all of us cannot really wait for this fateful day to come as fans, and it is finally here. We have all loved and adored cartoons films and characters and with many, we have absolutely fallen in love with them, especially if we talk about the Disney stars.
As fans, we always have that dream to meet them all in life, to pose like Cinderella, and to even shake hands with Mickey Mouse. But it is not possible due to the fact that these Disney characters don't really exist in reality and are animations created by computers.
Related: Popular Celebs You Didn't Know Inspired Iconic Cartoons
The characters that we see on screens are quite similar to real-life people we come across. Here, we have a compiled comparison for you guys to see.
Captain Hook
Peter Pan's iconic character Captain Hook from the animated film after he retired and made a decision to live peacefully on Earth by the name of Mandy Patinkin.
Flynn Rider and Eric Balfour
Flynn Rider and Eric Balfour from (Tangled), side by side. Do you see it yet?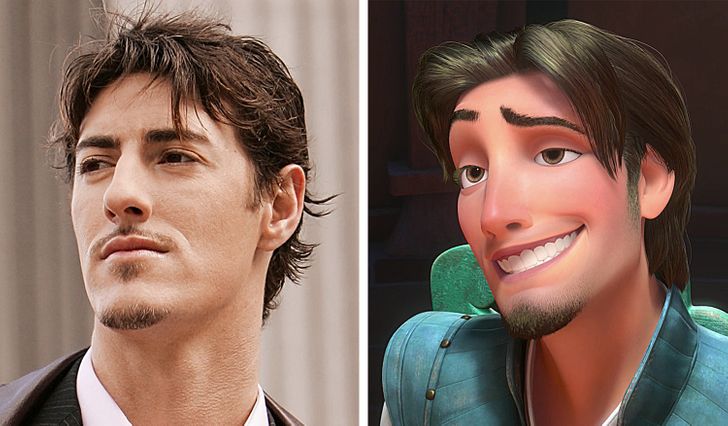 Neil Pattrick Harris
Comedian Neil Pattrick Harris and The Riddler from Batman? Doesn't feel right, does it? Well, this is a stretch, to be honest.
Chris Hemsworth
Pocahontas' John Smith did go on to disguise himself as Chris Hemsworth.
Gillian Anderson
Actress Gillian Anderson has the same nose as Lois Griffin from Family Guy. Quite a coincidence, isn't it?
Zac Efron
Star Zac Efron from How to Train Your Dragon. Do you see the similarity? Well, we do.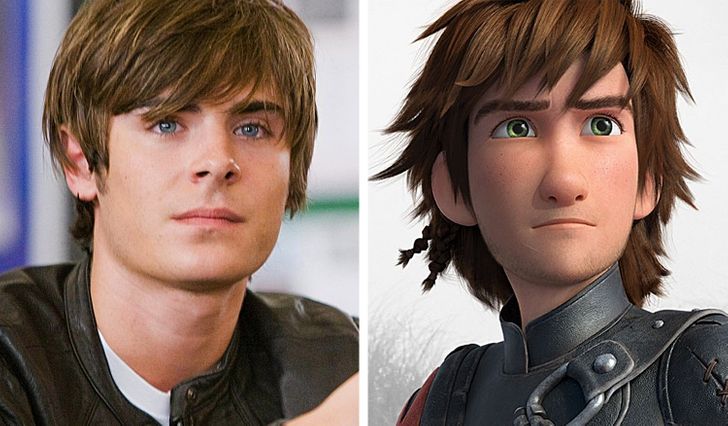 Nikolaj Coster-Waldau
Do you remember Nikolaj Coster-Waldau from GoT? Nope, what we only see is Prince Charming from Shrek.
Christina Hendrix
The real-life version of the animated Jessica Rabbit is Christina Hendrix, from the film 'Who Framed Roger Rabbit?'
Will Poulter
Well, not to care much, and we don't care what any critic or fan says, they took Will Poulter as an inspiration for Sid.
Mel Gibson and Tarzan
If we were to pick an actor from Hollywood to play Tarzan, that should be Mel Gibson and ONLY Mel Gibson.