Thanos proved in this year's Infinity War that he is the "baddest" villain in the MCU. He not only embarrassed the Avengers but also succeeded in his goal to attain all Infinity Stones, wiping out half the universe. Avengers 4 is still a few months away and fans can't wait for it, already.
Avengers 4 will surely see the heroes facing Thanos again and reversing the effects of his snap. Original Avengers including Iron Man, Captain America, Thor, Black Widow, Hulk and Hawkeye survived the snap and will be joined by Captain Marvel and Ant-Man in Avengers 4.
Given that Captain Marvel is already teased as the strongest Avenger, Thanos may not stand a chance against these heroes even with the Infinity Stones. He needs more support. It's already speculated that some old villains like Hela and Red Skull will join Thanos in his battle against the Earth's Mightiest Heroes.
However, it's likely that a new villain may debut in Avengers 4. A toy description for an official Avengers toy not only hints at new White team suits but also teases a new villain in the film through the text written in the description.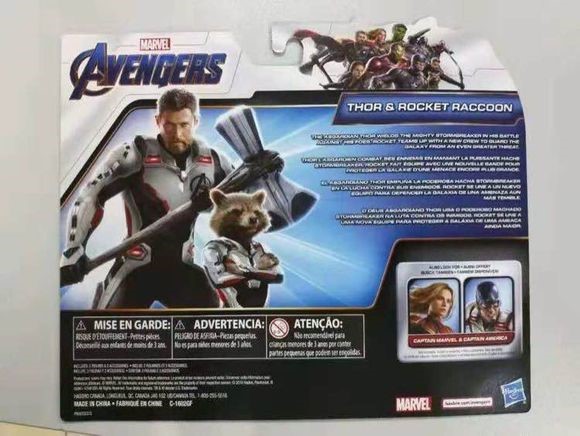 "The Asgardian Thor wields the mighty Stormbreaker in his battle against new foes. Rocket teams up with a new crew to guard the galaxy from an even greater threat."
So it's likely that fans may get to see Thor and Rocket going on another mission against a never-seen-before enemy. However, bringing a new villain might not be a good idea, as the film will not be able to justify the character's backstory and will make it look stale, just like Black Order in Infinity War. So fans may expect to see an old villain returning.
The white suits shown on the toy haven't been spotted in leaked set photos yet, so it's also possible that this is a set up for the future which will again see the Avengers uniting against a threat.
All questions will be answered when Avengers 4 releases in theatres on May 3.