A perfect ending for Peggy Carter and Steve Rogers was featured in the final scene of Avengers: Endgame. The lively climax scene revealed that the star-spangled avenger used Pym particles to return to the 1940s and live happily ever after as they were shown dancing slowly just before the end credits. Hayley Atwell, who has been a long-time Marvel star, has revealed that the scene was filmed secretly in the course of a single afternoon in 2017. For Atwell, it was the perfect ending for her character to be reunited with rogers. 
A fitting end for the Endgame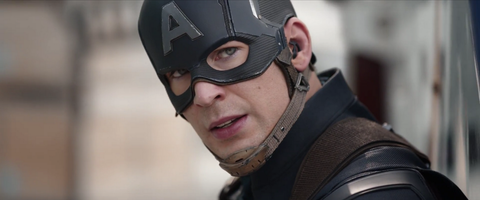 In an interview, Atwell said that she thought that it was a very fitting end to a story that had affected a lot of people. She says that the ending was very adorable, innocent and complete in a way which was keeping the characters in their time. Atwell also said that it was quite beautiful of Marvel to finish the tale of ten years as a simple matter of two hearts, even when one of them lacked superpowers.
What's next for Atwell
The Agent Carter character isn't over for Hayley Atwell yet. She confirmed that she would be reprising the role of Peggy Carter for of Disney+ Series Marvel Studio's "What if?". She would also be appearing in Agents of Shield, the last season in an unknown capacity. 
Endgame: Star Studded Cast
Directed by the Russo brothers, Avengers: Endgame stars Robert Downey Jr. as Tony Stark, Chris Evans as Steve Rogers, Chris Hemsworth as Thor, Mark Ruffalo as Dr.Banner, Scarlet Johannson as Natasha Romanoff, Brie Larson as Captain Marvel, Paul Rudd as Ant-Man, Don Cheadle as War Machine, Tom Holland as Peter Parker, Karen Gillan as Nebula, Gwenyth Paltrow as Pepper Potts, Benedict Cumberbatch as Dr.Stephen Strange, Benedict Wong as Wong, Tessa Mae Thompson as Valkyrie, and Josh Brolin as the titan Thanos.