All MCU fans know that the first hint of ILLUMINATI was given way back in January 2020, before the COVID-19 Pandemic by none other than Micky Sutton and from that time till now he is completely disappeared from the limelight but if you consider Micky Sutton records for rumors related to MCU almost every one of them is true. According to Micky Sutton we many see Illuminati in the Marvel Cinematic Universe soon.
According to some sources, The president of Marvel Cinematic Universe Kevin Fiege is working closely with the board members for the making of Illuminati.
Coming to the comics, this story has a very strong story base and can be used in the Marvel Cinematic Universe but one big problem that MCU might face is that the Illuminati group was formed by Iron man who is no more in the MCU after the Avengers: End Game. We may find doctor strange in place of Tony Stark which seems to be not that interesting for the fans of Tony Stark.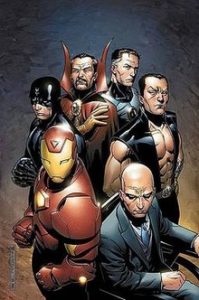 If you consider the comic point of view the Illuminati group consists of Tony Stark, Doctor strange, Mr.fansatic, Namor, Black Bolt, and Professor X. The group is very secretly operated by Tony Stark along with its fellow members which gives a new direction to protect the earth by controlling many superhero groups. There were many problems in their way and the majority of them were created by Hulk with the help of his immense strength. According to the rumors the film Is in an early stage and there is still time in it. However, there is no official confirmation about this plot but if it is filmed it could be a great story for the fans