Socially Awkward People: There's no one quite like us when it comes to social awkwardness. We're not all introverts; we're just a small group of millions of ordinary individuals, introverted and extroverted, who aren't great with other people. While we mean well, we have a tendency to miss key social indicators and even enjoy many social conventions. In fact, some of these cues and conventions may terrify us when we are confronted with them.
We still wonder ourselves, "why on earth am I like this?" as we navigate this strange socialised environment in an attempt to be "normal." Despite the fact that science offers no actual explanation other than the response that we were just born this way, there are several memes on the internet that are creepily accurate in summing up what it's like to be a socially uncomfortable person.
Starbucks Conversation 
Umm, I would Rather Not Relate To This!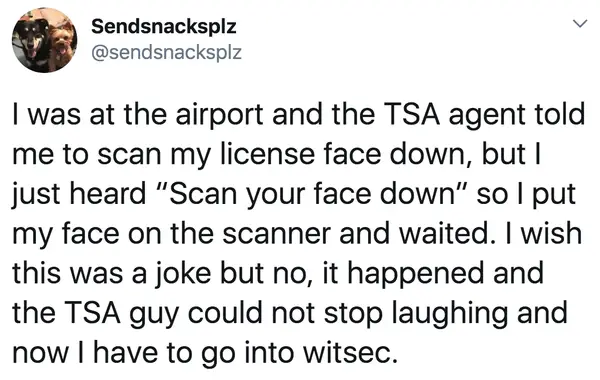 The Subway Conversation That I'll Never Have! 
A Conversation With Your Ex! 
That Conversation With The Cashier 
That Food Truck Conversation 
When You Trying Finding Love in The Elevator 
I'd Guess He Was A Handsome Guy 
Something Bridget's Father Gave Him 
Painfully Awkward
Sorry! I'm already seeing someone 
Have a Great Day! 
Hello From The Other Side
The Level Of Awkwardness ughh! 
I surprised My EX at Work
My Man Had To Pee!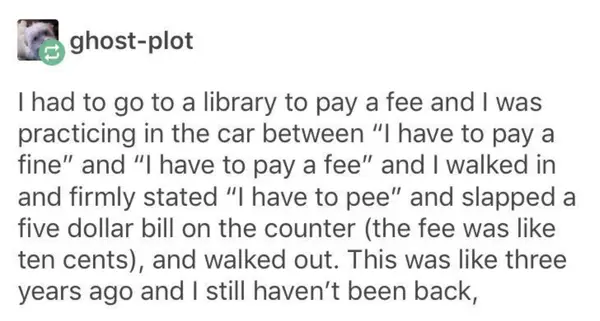 Reminder Not to Tipsy Talk again! 
Phone, Cone, Fart Cone?
If You Could Fit Them, Why not?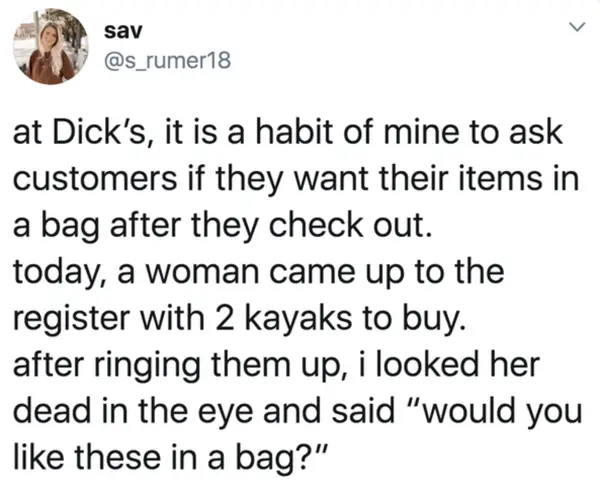 50-50?
Well, You Should Be Careful! 
Divorce and Horse! 
Hamsters Do Look Like Muffin
A Suprise Tinder Match!
QUACK! QUACK! QUACK! QUACK!
Hold me for a sec, I'm about to faint! 
That Restaurant Conversation!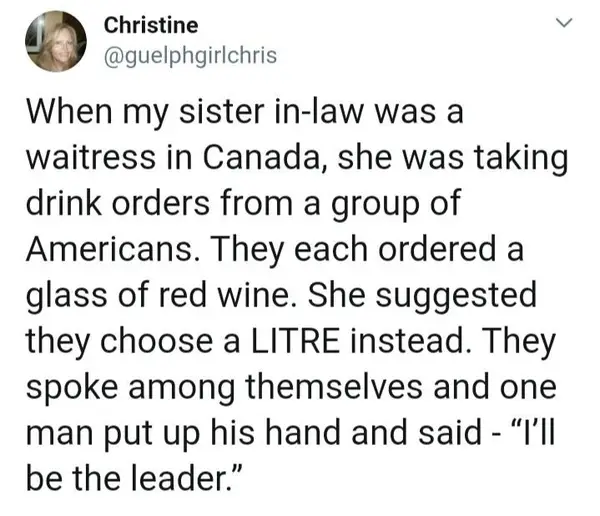 It's Now On Facebook for the whole world to see 
Note To Self: Never Start Unwanted Talk