Though the official merchandise of Baby Yoda is yet to come out, vendors have found out new designs of Baby Yoda and The Punisher to earn a good amount of money. This might seem to be a piece of shocking news that all this took place outside of a rally organized by president Ronald Trump. But it actually revealed the fan following of Ronald Trump in America. 
Hillarious Act by Trump Supporters left Star Wars fans speechless
On the 14th of January night, Trump held a campaign rally at the University of Wisconsin-Milwaukee's Panther Arena. Vendors who are followers of Trump are seen outside the rally selling merchandise with the poster of Baby Yoda from the Mandalorian and The Punisher. They came out with innovative ideas for representing themselves as supporters of Trump by designing this merch. According to campaign reporter Will Steakin from ABC News 2020, The T-shirts with the logo of The Punisher has been designed with the trademark of Trump, his orange hair slathered across the top. Also, the Baby Yoda merch says "Great America Keep". Fans of Star Wars and Marvel are really curious to know about the overlap of Baby Yoda fans and the supporters of Trump. But according to the vendors, the sale of the merch did not meet their expectations. So, the idea of their earning money has failed badly.
Reason of Delay in Releasing the official Merch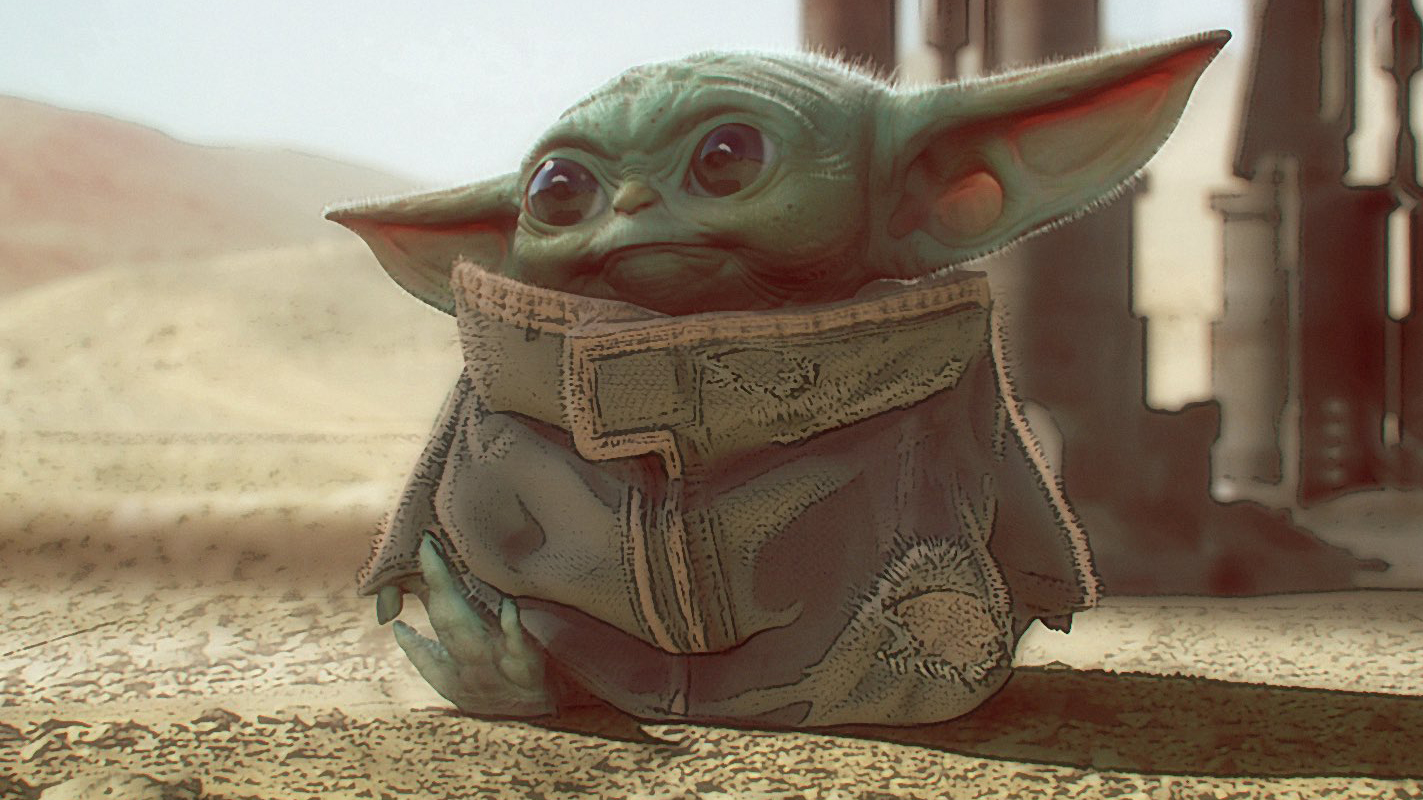 After the debut of the character Baby Yoda, a black market of merchandise on this puppet started running. Disney and Lucasfilm aimed to keep the character secret. But the revelation of the character on merch like this has resulted in a delay of releasing the official merch and toys. The creator Jon Favreau thanked Disney and Lucasfilm for providing backups to release new twists in every episode of the series. A part of that also included holding back on some merchandise and toys. It is really a tough job to restrain the story ahead of the people. But the production house somehow managed to do the same. With all these going around, the official merch of Baby Yoda is on its way to stores. According to the latest announcements, this merch will be featuring "The Child"
Though the production house has delayed the release of the merch, it is expected to make a great sell despite the black market. It is a piece of exciting news for Disney and Star Wars fans that favorite character Baby Yoda will be finally available on the official merch.