We are getting a Barbie movie after decades and guess what? Hollywood is producing its first major LIVE – ACTION Barbie movie.
Barbie movies have been a part of most of our childhood and those animated movies with cute animals were definitely a treat as a kid. And of course, Barbie herself has been an icon and a friend to many kids (all genders included) and a motivational and inspirational figure as well.
The IP that comes with Barbie is obviously so popular considering the doll's inception and success over 60 years now.
The Barbie doll and the toy extension apart from being a fashion inspiration also includes conversations about women expectations, vlogs, iconic hit song and there is going to be another feather on the hat coming with the Hollywood putting a live action movie for her!
Greta Gerwig, has been a phenomenal actress over the past years with Hollywood and what more is that she even has an immense success as a filmmaker aka director with movies like Lady Bird and Little Women, so there were no surprises when her name was probably the most closely tied to the new Barbie movie.
Greta Gerwig has played a significant role as one of the best female directors in Hollywood considering the themes within her movies have sparked topics like feminism and women's treatment in the society and a topic like Barbie would be like a head- on.
Barbie was announced all the way back in 2019 with the intentions of starting the production in 2020 by the Covid global pandemic had different plans.
As a result the movie has been continuously delayed and we have very little details about the same.
Here are the details on the Barbie movie we know as of now!
The Movie's Cast And Crew
Barbie's new movie has confirmed that Greta Gerwig will be the director and it would be her third directed movie after Little Women in 2019.
Gerwig is also going to be writing the movie's screenplay with her long-time partner and frequent collaborator Noah Baumbach who is well known for directing Frances Ha (starring Greta Gerwig), Marriage Story and The Squid and the Whale.
Barbie's confirmed cast member as of now is Margot Robbie who has been attached to the film since 2019.
She is famous for her role in The Once Upon A Time In Hollywood and Birds of Prey and she will be seen as Barbie of course, Ken has not yet been casted.
But there's more of Barbie's role, apart from being the "Barbie" she will also be present behind the camera as an executive producer; a role she has held under Promising Young Woman.
What Is Going To Be Barbie Movie Story?
As per the IMDB the plot synopsis for Barbie states that a doll (played by Margot Robbie) is expelled from the "Barbieland" because she did not follow regulations of being perfect enough.
The doll then embarks on an adventure in the real world where she discovers life without the confines of perfection.
In Greta Gerwig fashion, Barbie's journey into real life will be likely to deal with feminism and women's struggles in the modern – day society like sexism and gender- role expectations.
When Will Barbie Hit The Theatres?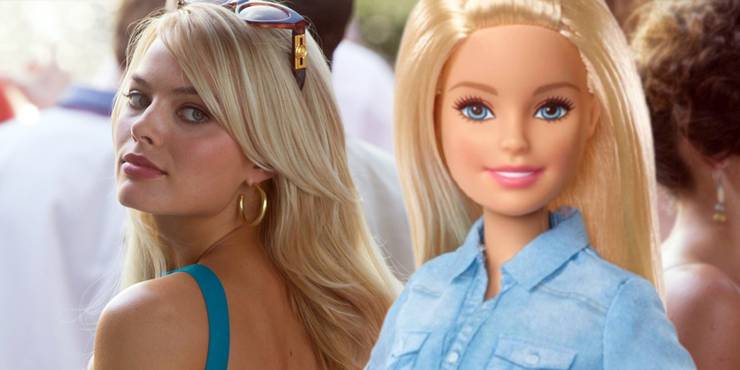 According to the sources, Baumbach and Gerwig are currently busy as they are finishing the filming of his movie, White Noise, which features Gerwig in the cast.
Once the duo finish filming the Baumbach's feature, they will begin production on Greta Gerwig's Barbie movie.
The new film is set to start its production at Warner Bros' Studios in London in 2022. Hopefully, if everything goes according to the plan during 2022, the filmmakers are expecting Barbie to be released in the theaters in 2023!!!