Historically, it is not uncommon for celebrities to be targeted for their appearance by body shamers. Having their existence in the public eye appears to be one of the costs they pay. However, celebrities can also be targeted for body-shaming if they lose weight or appear too skinny or muscular, despite the majority of weight gain body-shaming. Among the stars, one of Hollywood's cutest and most popular singers, Selena Gomez, is constantly being put down by body shamers, but this time, she hit back with a befitting response to the body shamers.
She opened up earlier about her health issues and how she struggled with a constant fluctuation in weight. In the wake of Selena Gomez's Golden Globes 2023 appearance, she was subject to body-shaming comments on social media, to which she apparently replied on her Instagram Live later that evening. A recent picture of her on social media conveys the message that she is no longer concerned about body shamers.
Also Read: Selena Gomez Reveals Why She Might Never Have Children Amidst Reports of Threesome Relationship With Brooklyn Beckham and Nicola Peltz
Selena Gomez Appears To Be At Ease And Relaxed, Gives Mood Updates To Her Fans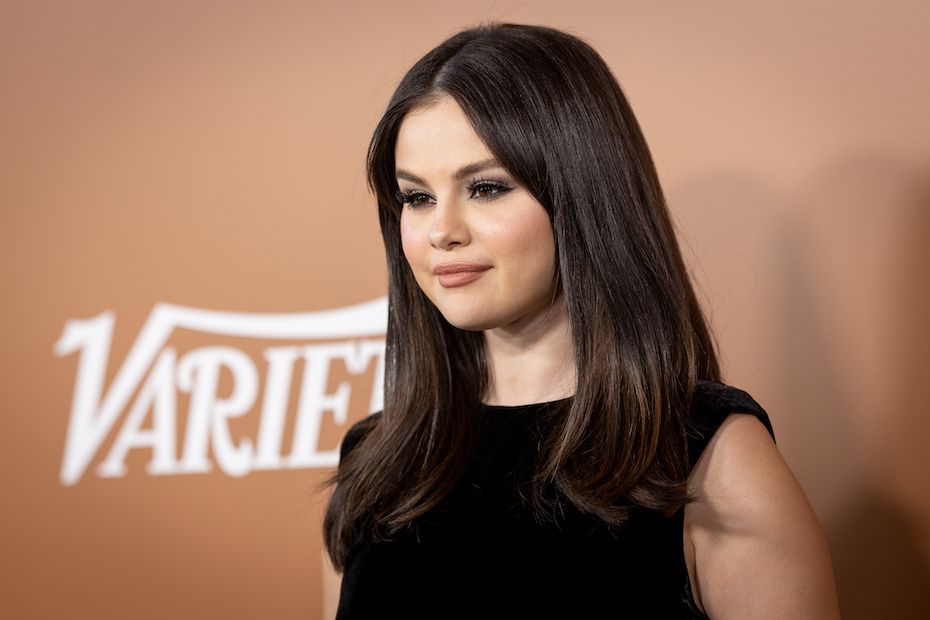 The 30-year-old American singer Selena Gomez gave a mood update on her Instagram account yesterday by posting a picture of herself where she appears relaxed, looking like a free bird. She seems to be feeling really good after aiming at those body shamers judging her for her weight more frequently.
Taking to social media on Monday, The Heart Wants What It Wants singer shared a throwback photo of herself holding her chin in her hands as she had a soft smile on her face, and she captioned it, "Mood."
Nevertheless, it seemed a single-worded caption was enough to convey her feelings after what she had experienced. After seeing that their favorite singer was happy after the body shaming online hits, her fans and friends showed their support and love for her by leaving comments on her Instagram post.
One fan commented, "So you are happy? Glad to see that."
Another user commented, "The unbothered mood."
One fan commented, guessing she found her love, "I think she is in love."
A few fans started speculating that her new album is coming this year. One user commented, "I think SG3 is coming sooner than we expect."
One fan commented, "Omg! Omg! Is it a hint?!!! Fetish Era ?"
In a recent Instagram Live interview, Gomez admitted that she gained weight during the holiday season just after she appeared at the Golden Globe Awards 2023.
Also Read: "I'm a little bit big right now": Selena Gomez Breaks Silence on Body shaming Insults After Her Golden Globes Appearance
Selena Gomez Slams Body Shamers Following Golden Globes Appearance
After returning to Instagram, singer-actress Selena Gomez already captivated her followers with numerous photos and posts. She took to Instagram this time to take aim at bullying and body shaming, which often targets her weight gain in a way that mocks her. Gomez went live on Instagram after attending the Golden Globe Awards 2023 in a strapless Valentino gown and said, "I'm a little bit big right now because I enjoyed myself during the holidays."
She went live with her 9-year-old half-sister, Gracie Elliott Teefey, and Gomez turned to her and said, "Right? But we don't care." And they both laughed.
During the Golden Globes Awards 2023, the Good For You singer wore a black velvet Valentino Haute Couture gown with voluminous purple sleeves and a plunging off-the-shoulder neckline. Gomez attended the award ceremony with her half-sister Gracie, and they looked adorable together. She was nominated for her work in Hulu's Only Murders in the Building. Despite her strong stance on body image, Gomez was not always able to handle mean comments on her posts. She even deleted Instagram once after being unable to handle reading mean comments. Before this incident, the singer tried to defend her healthy body image and self-love by repeatedly responding to shamers.
Also Read: Selena Gomez's "Threesome" Relationship With Brooklyn Beckham and Nicola Peltz Debunked as the Pop Star Sparks New Dating Rumors
Source: Instagram