Hugh Jackman is known for his dedication towards his work, and recently he has been making headlines for preparing for Deadpool 3. The Wolverine actor is back in form, for the upcoming Marvel superhero movie. Deadpool 3 starring Ryan Reynolds and Hugh Jackman, is anticipated to be a blockbuster movie that integrates the character of Deadpool into the core of the Marvel Cinematic Universe.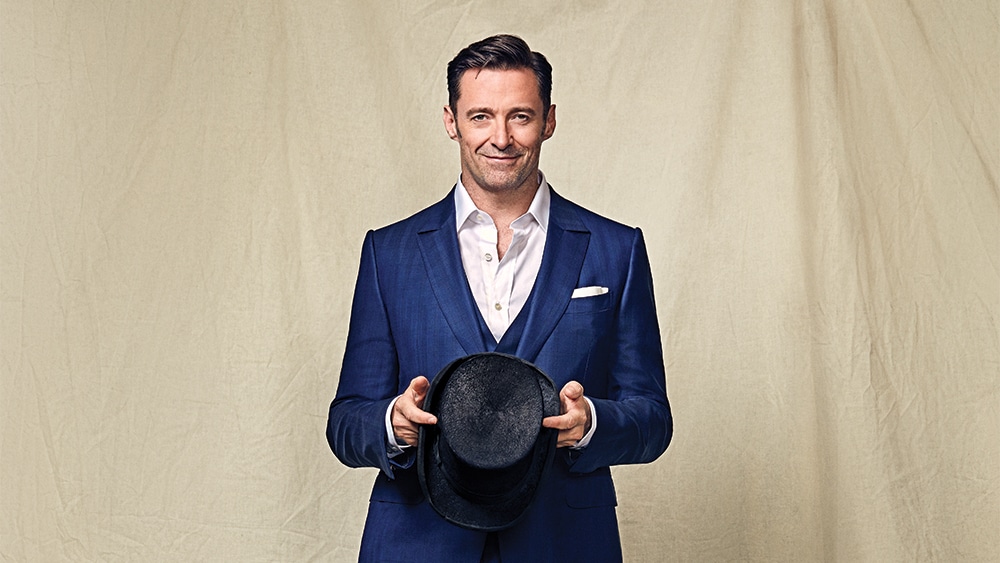 Hugh Jackman is therefore boosting himself for his upcoming role. Making headlines for his intense diet, The Prestige actor thanked Chef Mario for preparing his meals. Praised for his muscular Wolverine physique the Aussie actor is on a mission of gaining back his bulked-up body. 
Also read: "It Was Traumatic, I Thought She Was Going To Come Back": Haunted By His Past Wolverine Star Hugh Jackman Begins Therapy, Wants To Be Better For His Loved Ones
Hugh Jackman's Precise Wolverine Diet 
Preparing to return to his role as the mutant superhero Wolverine, Hugh Jackman has been scarfing down a hell lot of calories per day. Jackman has been on a strict diet plan in order to transform himself back into his muscular Wolverine physique. Apart from spending hours in the gym and increasing calorie consumption on a daily basis, the actor also revealed his diet through Twitter. 
Sharing a photo of his daily meal through his social media handle, Hugh Jackman is in his bulking phase to appear opposite Ryan Reynolds in Deadpool 3. "Bulking. A day in the life." captioning the photo of his six meals on Twitter, the actor proceeded to thank his chef. "Thank you, Chef Mario, for helping me stay healthy and properly fed whilst… Becoming. Wolverine. Again." Jackman wrote. 
Bulking. A day in the life. Thank you Chef Mario for helping me stay healthy and properly fed whilst .. Becoming. Wolverine. Again. pic.twitter.com/bnNAzDiZuR

— Hugh Jackman (@RealHughJackman) March 6, 2023
As per the photo shared by the Aussie actors, his precise diet plan can be estimated. His meal included black bass, Patagonia salmon, two chicken burgers, and two grass-fed sirloins, making a total consumption of 8000 calories per day. He previously stated in an interview, "I'm building up. I'm on about 4,500-5,000 calories at the moment,". Thus, it seems, the actor has been increasing his calorie consumption, since shooting day is approaching. 
Also read: "I Would Do Anything For That Woman": Ryan Reynolds Teases Taylor Swift Might Appear In Deadpool 3, Reveals His Entire Family Are 'Swifties'
Hugh Jackman To Appear In Deadpool 3
Empathetically denying the use of steroids for quick results, Hugh Jackman is preparing himself for his Wolverine role in Deadpool 3. The two mutant superheroes of Marvel are to be seen opposite each other in the upcoming movie. Set to be released in November 2024, The Greatest Showman actor is preparing to embrace his role in the highly anticipated movie. 
Revisiting his comic book origin as a muscular mutant superhero who wields his adamantium claws, Jackman is to appear in the Marvel Studios threequel. Shawn Levy directed, Deadpool 3 is set to mark Wolverine's appearance since 2017 and is also supposed to be his last outing as a mutant. The plot details of the much-anticipated movie are kept in a tight wrap. However, we all know Ryan Reynolds' and Hugh Jackman's characters have super competitive dynamics, thus, we can expect enough banter. 
Read more: 16 Little But Great Details About Hugh Jackman's Wolverine
Source: Variety