We all know that reel and real lives of our beloved celebrities are worlds apart. The brother duo on a teen show? Chances are that bromance is only blooming on-screen when in real life they can't even stand each other. Or your favorite couple on a TV Show? They might just want to stay as far from each other as possible in real life. Sometimes these feuds end up affecting other people involved in the show as well, and sometimes the actors are able to keep professional and personal lives separate.
CW is very popular for giving us unending drama with its back-to-back hit series, and not so surprisingly the drama isn't always just limited to the screen. Here are 5 Behind The Scenes feuds these CW stars had that the showrunners and actors definitely wouldn't want you to remember.
Trouble in One Tree Hill
All One Tree Hill fans know that one of the ships on the show, Lucas And Brooke, had a pretty messy relationship outside the reel life. Chad Michael Murray and Sophia Bush had a short-lived marriage that Bush recently opened up about. They married while still working on the show and separated 5 months later. It was apparently due to Murray's attraction towards other women and his alleged affair with his House of Wax co-star, Paris Hilton.
In 2018, Sophia mentioned that the wedding was just one of her stupid decisions at 22 and wasn't something she really wanted to do but felt like she has to. On the other hand, Murray's publicist released the statement, "Chad conducts himself in a completely professional manner and would never marry for any reason but love," and continued with, "Thirteen years since his divorce from Sophia, he has a very happy family life with his wife and children. He has completely moved on and doesn't feel the need to engage in this type of behavior."
Gossip Girl taught us that jealousy can lead to drama within a Drama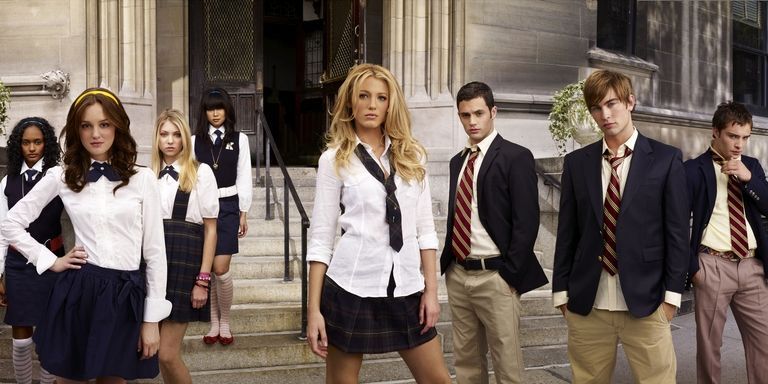 The Gossip Girl cast is infamous for fighting over who's more popular. It does seem like the plot of the show and the drama, inflated egos, and feuds amongst the characters got to the heads of the actors in real life too. Reportedly the cast had frequent arguments and they were mostly fueled by jealousy.
And according to the inside sources, Taylor Momsen (Taylor Humphrey) and Leighton Meester (Blair Waldorf) were never on good terms and hated each other. The source also claimed that they used to fight over their musical careers. Even Ed Westwick (Chuck Bass) and actor Chace Crawford (Nate Archibald), who were actually close friends and lived as roommates at one point in time, used to fight over fame frequently.
TVD's Kat Graham and Ian Somerhalder had both reel and real-life issues
Kat Graham and Ian Somerhalder's friendship is a lot like the one on the show. At first, when they met, none of them could stand each other, just like on the show The Vampire Diaries. They were both young and opinionated which is they got on each other's nerves and even wanted to hurt the other person. After the first season tho, they overcame their differences and eventually became friends. Graham even counts him as one of her closest friends on set.
This story is a lot similar to what happened in the later seasons of the show. Only they were stuck in a different world altogether which is how they became friends.
Riverdale's Cole Sprouse against The CW
The Riverdale cast always looks out for each other from what we've noticed. So Cole Sprouse took it to himself to have a few words ready for The CW network when KJ Apa crashed his car on his way home after a long day of work when the show was fairly new. It was because of an exhausting 16-hour day on the set that Apa ended up crashing his car. Although he didn't sustain any major injuries, Sprouse wasn't happy about it, and for good reason.
Apa's life was at risk because of The CW, according to Sprouse. In a petition to the studio, he demanded that drivers be provided to the cast, especially during long workdays so that accidents like these can be avoided. This was a bold and very reasonable move on his part because after all, the network can't afford to be irresponsible, for the sake of others' lives.
TVD has given us a lot of drama in reel and real life
A love triangle of some sort? As fan favorites, Nina Dobrev and Ian Somerhalder have been under public scrutiny more often than not. When they broke up after dating for a while in real life, fans were obviously not happy. And when Ian got together with Nikki Reed, a lot of speculation around these relationships was made.
The actors didn't address it for a long time and that led to the audience's imagination running wilder. People thought some sort 0f love triangle was brewing here. And this could also have been the reason behind Dobrev leaving The Vampire Diaries before the end. Although it wasn't confirmed by the cast it did seem most likely to have happened. But some time ago these three addressed the rumors through a series of pictures and assured the fans that none of these rumors were true.