Game of Thrones contains a lot of immense and adult scenes and is witnessed by all kind of audiences. The show has a huge substantial interest in the teens and nothing could stop them from viewing it, right?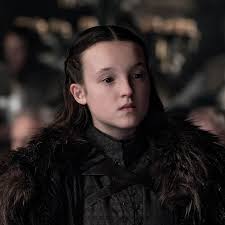 Well. Well. Well. What if we tell you that Bella Ramsey, the girl who plays  Lyanna Mormont, is not allowed to watch her own show, what would your reaction be?
Also Read: Game Of Thrones Star Jason Momoa Shaves His Beard, But The Cause Is Worth It
I'll probably watch it all when I'm 18 – Bella Ramsey
In an interview, Bella revealed how her parents don't permit her to watch the show alone.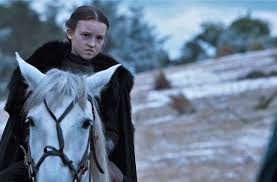 Even the episodes I have seen, there have been some parts where Mum and Dad just stand in front of me to block me seeing anything too gruesome on screen
Her parents are too strict about their daughter
Even when she's allowed to view the show, her parents are way too particular about exposing her to things beyond her age. And they provide her with proper guidance and assessment throughout the show.
It was a bit of relief for the little girl when her parents let her watch her own death scene xD. Bella did exceptionally well in the battle of Winterfell, killing a giant during her last breath.
I was allowed to see myself being killed last Sunday
Bella Ramsey Was Successful in Watching Some Scenes
She even confessed watching a few scenes of season 7, but they were only snippets. On inquiring her about her response on leaving the show she said that she was very happy. Happy on having such a magnificent exit from the show.
Let us know what you feel about her leaving the show? Do let us know in the comment section.
Here is the preview for Game Of Thrones Season 8 Episode 3: