Ben Affleck is an American actor and filmmaker. He is a very established actor and has multiple awards including 2 Oscars. After his famous wedding to Jennifer Lopez in Las Vegas and his mini-honeymoon in Europe, Affleck also held a high-profile wedding last week. The Batman actor has now set off on another vacation with his long-time friend Matt Damon immediately after the wedding.
Also read: "I think I'm in love finally": Before Breaking Up With Affleck, Jennifer Lopez Sold Over 6 Million Albums Thanks to Her Relationship
Ben Affleck and J.Lo's High Profile Wedding
Ben Affleck and J.Lo officially got married last month in Las Vegas in a small chapel and then held another wedding in the Affleck's Riceboro mansion for all their close friends and family. The wedding was attended by a huge number of high-profile guests, including big names like Matt Damon, Jimmy Kimmel, Pia Miller, and others.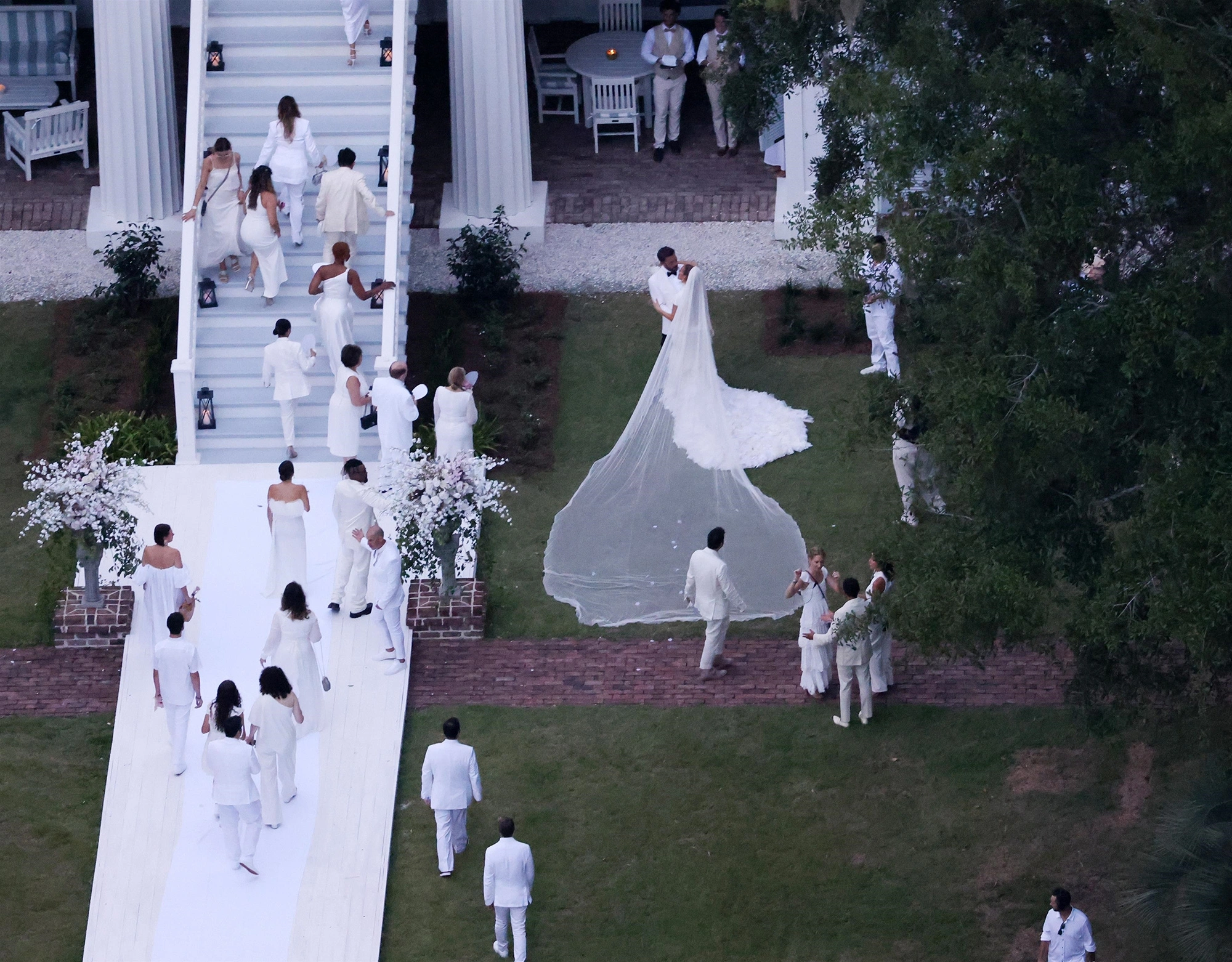 Also read: Jennifer Lopez, Ben Affleck Hire Georgia Police As Gatekeeper Security For Wedding
Some people close to the couple were unable to attend the wedding as they had other engagements on their schedule. The Argo actor's brother was unable to attend the wedding. Even his ex-wife and close friend Jennifer Garner wasn't able to attend the wedding due to a clash in her schedule with the wedding.
The Runner Runner actor went on a Vacation with Matt Damon Right After the Wedding
Right after the wedding, Affleck went off with his long-time best friend Matt Damon on his private jet. Although people were expecting the couple to go on another honeymoon after the wedding, Affleck pulled the ultimate "bro move" by going on a vacation with Matt Damon right after his wedding.
Also read: Jennifer Lopez Addresses She-Hulk Director's Request to Join MCU
Affleck was spotted getting on the plane with Matt Damon and his wife Luciana Barroso. Ben Affleck's trio of kids Violet, 16, Seraphina, 13, and Samuel, 10 who he shares with his ex-wife of Jennifer Garner were also seen getting on the plane with them.
Jennifer Lopez and Affleck reportedly went on a honeymoon after their Vegas wedding to Europe. They displayed a lot of PDA in Paris and made headlines for quite some time.
Also read: Who Is Night Flash?
Source: Page Six