17 years after they first ended their relationship, Bennifer is back. Jennifer Lopez and Ben Affleck started seeing each other again in 2021. And the two have looked strong ever since.
Bennifer 2.0 is going as good, if not better than their initial run was, something that can be inferred from the fact that the two decided to get married this time around. They tied the knot in a 3-day ceremony in August 2022. That is how their love story blossomed to the next stage. But despite all the love they share, there is one regret that Affleck continues to have to this day.
Paparazzi couldn't get enough of Bennifer
When Ben Affleck and Jennifer Lopez started seeing each other in 2002, the paparazzi couldn't get enough of the two of them. They set magazines ablaze (not literally). Their chemistry was so on the money that they set the standard for any couple out there. They literally were the talk of the town.
Aiming to capitalize on this publicity, MTV dropped the video for Jenny on the Block, starring (Surprise! Surprise!) Jennifer Lopez along with the Good Will Hunting star. In the video, paparazzi could be seen tailing the couple wherever they went, be it a yacht, the beach, or even a hotel room. Well, that was a rather accurate representation.
Also Read: 'She's doing everything she can to keep Ben happy': 3-Time Divorcee Jennifer Lopez Reportedly Made Ben Affleck Sign Multi-Million Dollar Anti Cheating Clause
Jenny On The Block was Ben Affleck's biggest regret
Jenny on the Block made a lot of buzz. But Affleck was not amused by this in the least. He thought this video was "the biggest regret of his relationship" with Jennifer Lopez. In the video, Ben Affleck and Jennifer Lopez could be seen hanging out with each other. But Affleck may have overdone it with one act. An act he regrets to this day.
In the video, while JLo was on a yacht, relaxing on her stomach, Affleck bent down, caressed his partner's derrière, and went ahead to kiss it. That proved too much for the Justice League star, who regretted what he did in retrospection, despite coming up with the idea of kissing it himself. If only he had thought out his decision more thoroughly back then.
Also Read: "With all her nagging he's smoking more than ever"- Jennifer Lopez's Controlling Nature Reportedly Creating Major Issues With Ben Affleck Few Months After Their Wedding
Ben Affleck and Jennifer Lopez are well past small hurdles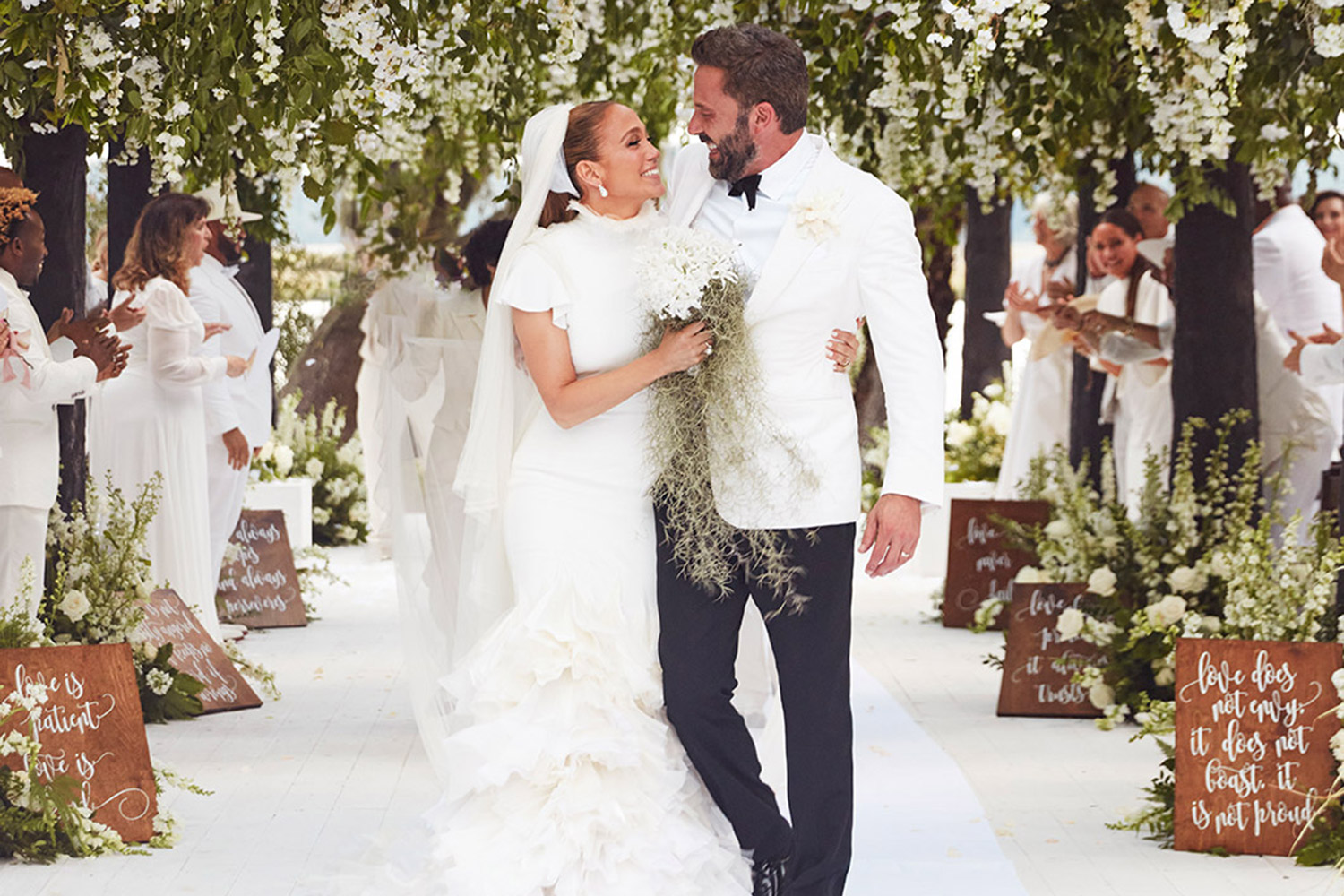 But that shouldn't bug Affleck now. After all, he married JLo now. Their wedding ceremony was an event to behold, with all the events being held in a little chapel in Las Vegas. And the couple were a delight to look at.
The two have definitely left behind any shade of the past, be it any rumors that created tension in their relationship or Jenny From The Block. They now seek to cherish each other's company and look hopelessly in love. Just as they did two decades ago.
Watch the video here:
Also Read: 'JLo and Ben Affleck Look Tense': Ben Affleck Looks Extremely Upset As He Visits New Home's Renovation With Jennifer Lopez, Wedding Bliss Has Reportedly Turned Into 'Non-stop' Fighting
Source: YouTube