David Fincher is well known for blending art and commerce. He has become one of the most respected and recognizable American directors for the last 3 decades. We all know his extensive work when it comes to sci-fi entries and even psychological thrillers, which is loved by all.
Here are some of his best works loved by the fans worldwide!
1. Zodiac – 2007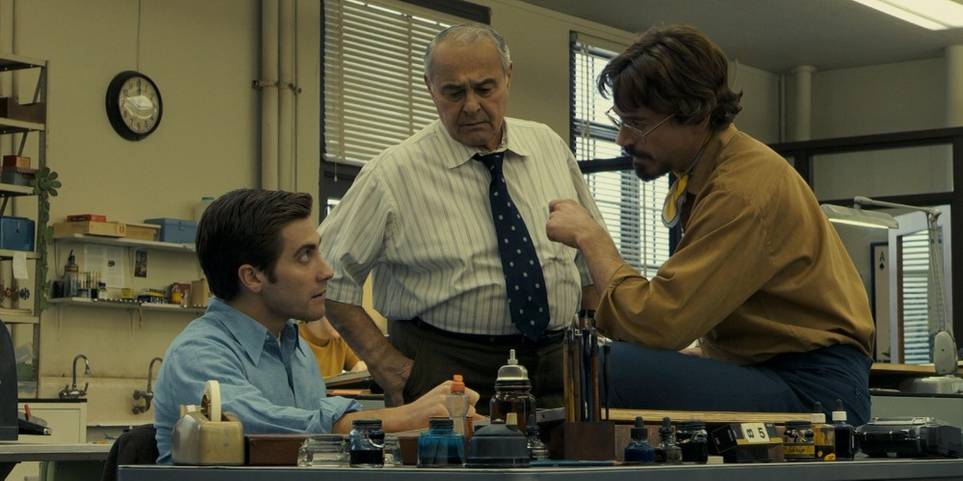 Just similar to the murders on which it was based, the movie "Zodiac" will probably continue to haunt us. It is one of those movies that are about two different things at once and even is skillful at both.
Robert Graysmith (Jake Gyllenhaal) is a cartoonist by profession but realizes he and a reporter (Robert Downey Jr.) are obsessed with the Zodiac Killer. The killer is a "mystery" man/woman who has terrorized Northern California with a killing spree. Meanwhile, a San Francisco detective (Mark Ruffalo) is also tracking down the killer. Both these stories coexist in harmony and make a terrifying examination of the unsettling mystery.
2. Se7en – 1995
The film is based on the mystery of a serial killer who murders people according to the seven deadly sins. It focuses on Detectives David Mills (Brad Pitt) and almost retired William Somerset (Morgan Freeman) who are on the trail of John Doe (Kevin Spacey). The film even allows us to watch Somerset teaching some valuable life lessons to a still naive Mills. There are quite disturbing crime scenes.
The film certainly keeps us at the edge of our seats with the disturbing twists and quire a gloomy atmosphere which is a perfect setup for the shocking finale.
3. Fight Club – 1999
The movie is probably David Fincher's most dissenting film. "Fight Club" has been praised for its insightful satire. It's based on Chuck Palahniuk's mind-bending novel. both Edward Norton and Brad Pitt have given one of the best performances of their lives. It's a thriller that shows violence as a tool that is used by some to cope with life's routine.
It stars Edward Norton as a person who is suffering from insomnia. He searches for meaning in support groups and ends up meeting Tyler Durden (Brad Pitt). Tyler is a soap salesman who forms an underground club for men to beat each other. But then their venture soon turns into something sinister.
4. The Social Network – 2010
The movie unfolds the drama that went on behind creating the number one "friends" site aka Facebook. And the fact that it was created by a man who was himself incapable of having any friends.
The college genius Mark Zuckerberg (Jesse Eisenberg) creates a website to rate women in his college. But Facebook soon becomes a multi-billion dollar company that ends up destroying his relationship with his best friend Eduardo Saverin (Andrew Garfield). This David Fincher film went on to win an Oscar for its script, editing, and score. It also got him a nomination for Best Director and won him awards at BAFTA, Critics Choice, and the Golden Globes.
5. Gone Girl – 2014
The film is adapted from Gillian Flynn's novel (who also went on to write the screenplay). This David Fincher film revolves around Amy Dunne, a Missouri housewife who goes missing. Her husband Nick falls under the suspicion behind her disappearance.
All the signed point at her husband, who has to prove his innocence before it's too late.