Like its competing streaming services, Disney+ includes several documentaries on nature, the environment and history. Not to mention, it also streams Disney's own properties like Marvel and Star Wars. Watching all of them would take a lot of time. However, some shows are better than others.
 A large section of Disney's content provides for Disney+ documentaries. Original productions such as The Mandalorian and Falcon and the Winter Soldier draw in new subscribers, as well as the massive back catalog of Disney and Fox movies on the platform. However,  documentaries still provide a cornerstone for all of that.
Documentaries not only include National Geographic's projects but also new ones on multiple topics. These topics range from everyday life in the Disney machine to how Pixar came into being, and many more. Here is a list of the best documentaries on Disney+ just for you!
Disney+ introduces Documentaries for the Animal Lovers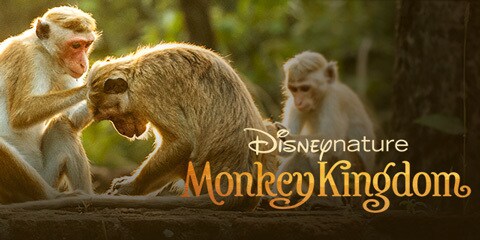 Disney Nature Monkey Kingdom:
Disney Nature provides knowledgeable documentaries that are amazing for animal lovers and well suited for a movie night with the whole family. The story of Kip and his macaque mother Maya might not be usual for an audience viewing Disney movies. The interesting video of macaque's daily life among the archaeological ruins in Sri Lanka is engaging, as is the amazing insight that we get of the primates.
Disney Nature Wings Of Life:
This is in our opinion a fantastic and an apt reminder of the wonders of the world, Wings Of Life throws light on the beautiful relationship among the flowers and winged creatures which includes the birds, bees, and butterflies. The cinematography of the movie is absolutely incredible, and the amazing visuals are more than enough to invigorate you.
Kingdom Of The Blue Whale:
Although Blue Whales are known to be the biggest mammals on earth, they're still an enigma to us. The Disney+ documentary – Kingdom of the Blue Whale plunges into an in-depth look at this enigmatic creature with a group of marine scientists which head after a herd of whales only to uncover their unrevealed breeding ground.
Best Disney+ Documentaries For Disney Fans
The Imagineering Story:
Disney theme parks are, undoubtedly, one of the most magical places on earth. The Imagineering Story celebrates these theme parks. It takes viewers behind the scenes so that they can take a  look at the history and creation of the Disney parks. Covering six episodes, each one of them is awe-inspiring and enchanting. Spoiler alert: the show might leave you desiring a career change!
Waking Sleeping Beauty:
Fans of Disney animation, especially the "renaissance era", will enjoy the documentary Waking Sleeping Beauty. It tours the history of the House of Mouse. Even though it primarily involves archive footage and press interviews, it is still interesting to watch. Moreover, it provides an in-depth view as to how creators made some of Disney's most-loved movies.
The Pixar Story:
Pixar is Disney animation's second arm. This 2007 movie archives the studio's modest origins right up to its present-day glory as an animation powerhouse. Discussions and interviews with Brad Bird, Bob Iger, Steve Jobs and Tom Hanks, among others, ensure that you'll soon become engaged in this documentary.
Best Disney+ Documentaries Made For Families
Marvel's Hero Project:
This documentary shadows young kids who strive to stand apart in their communities. Not only is it perfect to watch with your whole family but it also inspires the younger audience. The best part of this documentary is that each child featured in this documentary, ranging from the one who stitches gift bags for the beggars to the one who puts forward awareness of child abuse, is honoured and glorified in the Marvel comics.
One Day At Disney Shorts:
This is a  series which is amazing for kids. Each of its episodes is of very short duration ranging around a few minutes which results in them learning without even becoming bored. One Day At Disney Shorts follows the daily work that takes place across the Disney corporation. Disney is a mixture of many types of people and thus, we look at it from a different point of view each time. There's an illustrator, an actress, a zookeeper, a seamstress, and so much more brews within the corporation. 
Disney Nature Growing Up Wild:
This is by far the most relatable movie if you're homeschooling. It will tick all your science boxes. It shadows the lives of five baby animals which includes a bear, a chimp, and a lion, as they go through the ups and downs of growing and living in the wild. The videos are very cute and engaging so much so that we guarantee you that the stunning footage of these baby animals in the forest will keep children of all age groups engaged and entertained.
Disney+ Documentaries For Science Fans
Before The Flood:
Leonardo DiCaprio presents this documentary on climate change. Before The Flood features the devastating impact of climate change across the globe. DiCaprio does a stellar job of pointing out just how desperate and urgent the circumstances are. The documentary also explains why we need to enact actual change to help prevent the growth of climate change. DiCaprio also talks about the denial of climate change among US politicians.
Mission To The Sun:
After NASA's 2018 mission to the sun, this documentary from National Geographic helps us take a closer look at the science behind the sun. In addition, it shows how NASA's expert team coordinated this mission. It's the nearest any man-made spacecraft has reached to the sun! Its ultimate flyby in 2025 is going to bring the spacecraft within 3.8 million miles of the Sun. This documentary is sure to fascinate all the science fans out there!.
Mars: Inside SpaceX:
You probably know about Elon Musk and his famous mission to get humans to Mars. Mars: Inside SpaceX reflects the gradual development and progress of his mission. It highlights the improvements, including the setbacks (of which there are many), and the achievements he experiences. Even though it may take some time, SpaceX's mission is making various progress in the science of space travel.
Disney+ Documentaries For History Lovers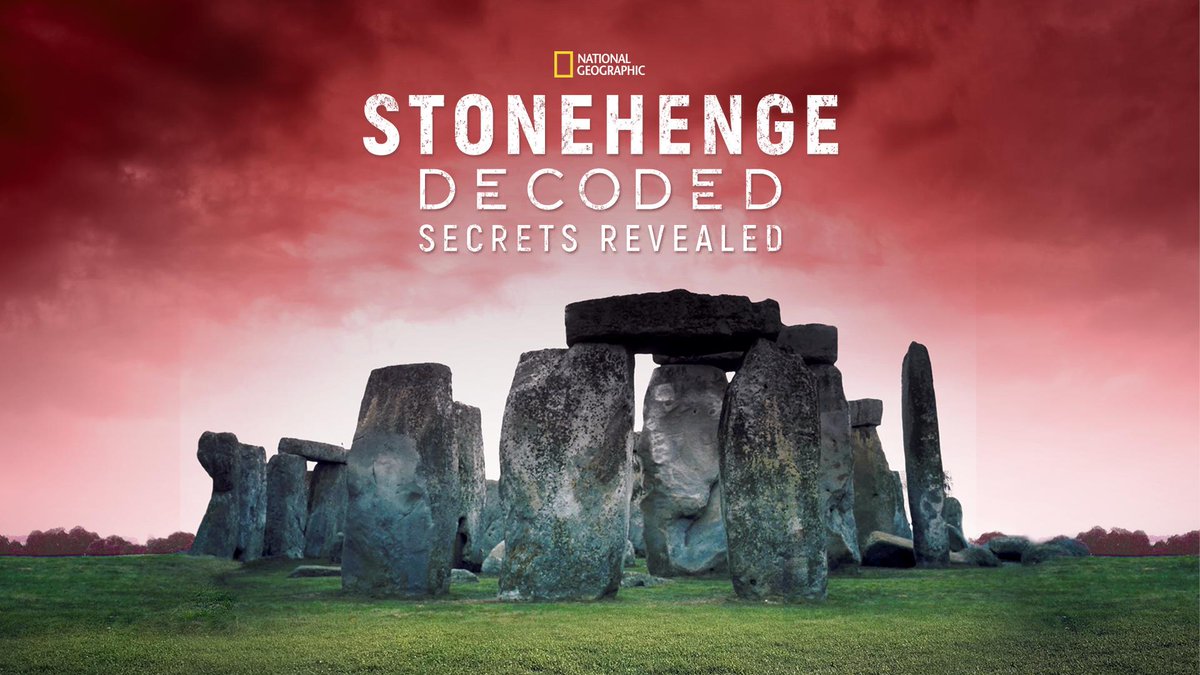 Stonehenge Decoded: Secrets Revealed:
Well, everyone knows Stonehenge which is known as the ancient site in England. This documentary follows the discovery of a new archaeological site located in Ireland. It throws light on the prehistoric site of Stonehenge, its origins, and how people used it back then. The team sheds light on Stonehenge sharing that it may not have been situated in the middle of nowhere as we had thought earlier, but instead it may have been a chunk of the world's largest religious complexes. As you might've guessed, it becomes even more interesting from here on, gripping you right on the edge of a fantastic documentary. 
Secrets Of Christ's Tomb:
We believe that irrespective of your religious views,
Secrets of Christ's Tomb
is a fantastic documentary which captures a group of archaeologists who strive to discover and throw light on the assumed burial place of Christ, which is considered to be under the Church of the Holy Sepulcher located in Jerusalem. The small house called as The Edicule, placed on top of the tomb, is almost on the brink of stumbling. The documentary further explores the dilemma brought in front of the three religion communities that control the Church of the Holy Sepulcher – the Armenian Apostolic Christians, the Greek Orthodox Christians, and the Roman Catholics. They must now decide the best route forward. 
Origins: The Journey Of Humankind:
This is a series which is divided into 8 parts, it follows what we believe is mankind's most crucial inventions which has been seen in our entire history. There is a magnanimous amount of ideas and themes which this documentary explores, including a variety of money, medicine, building, war and brings to light the large amount of progress that civilization has made.
The Best Of Other Disney+ Documentaries
The World According To Jeff Goldblum:
True to its name, this documentary follows  Jeff Goldblum as he takes a completely different outlook on the world! Kids will absolutely love this series as they watch him explore the most random things, such as denim, ice-cream, and sneakers!
Disney's Fairytale Wedding:
Ever dreamt of having your wedding in Disneyland? This documentary explores the secrets of the famous Disney Destination weddings. It's as brilliant as you could ever expect! In addition, the documentary includes is a holiday-themed episode, too! You're welcome.
Assembling A Universe:
It's a few years old yet good as new! This documentary explores the formation of the Marvel Cinematic Universe. Any Marvel fan would agree that it makes for some excellent viewing!
Empire of Dreams: The Story Of The Star Wars Trilogy:
Again, it is many years old, but this is still a must-watch for Star Wars fans! It follows the foundation and creation of the original Star Wars trilogy. Including interviews with George Lucas,  Carrie Fisher, Steven Spielberg, and Mark Hamill, among others, this documentary has you engrossed in no time!
So now that we've gone through some of the most amazing documentaries produced by Disney+, comment below which one have you watched out of these and how was it?
Sources- Collider, ScreenRant