Friendship truly is one of the most beautiful things ever. Superpowered friendships that involve plenty of fights and mayhem are even more fun to read.
For this list, we're looking at the 10 best duos in the pages of the DC comics.
Harley and Ivy
Harley and Ivy are a fan-favorite team, appearing together in Batman: The Animated Series as well as a number of other Batman-related comic book titles.
Gotham City Sirens cemented their partnership when they were forced to work with Catwoman to survive Black Mask.
Harley is all impulse while Poison Ivy is more restrained. Harley and Ivy.
Their personalities are polar opposites but they work well together and it was wonderful to watch their chemistry on the Harley Quinn animated series.
Huntress and Power Girl
Given DC's multiple iterations of Huntress, we're going to go with the New 52 versions of Huntress and Power Girl.
Originally from Earth-2, the daughter of Batman and Catwoman and the super-strong cousin of Superman were from a parallel Earth that fell to the mainstream DC universe and supported each other through adversities and threats to find a way home.
Hawkman and Atom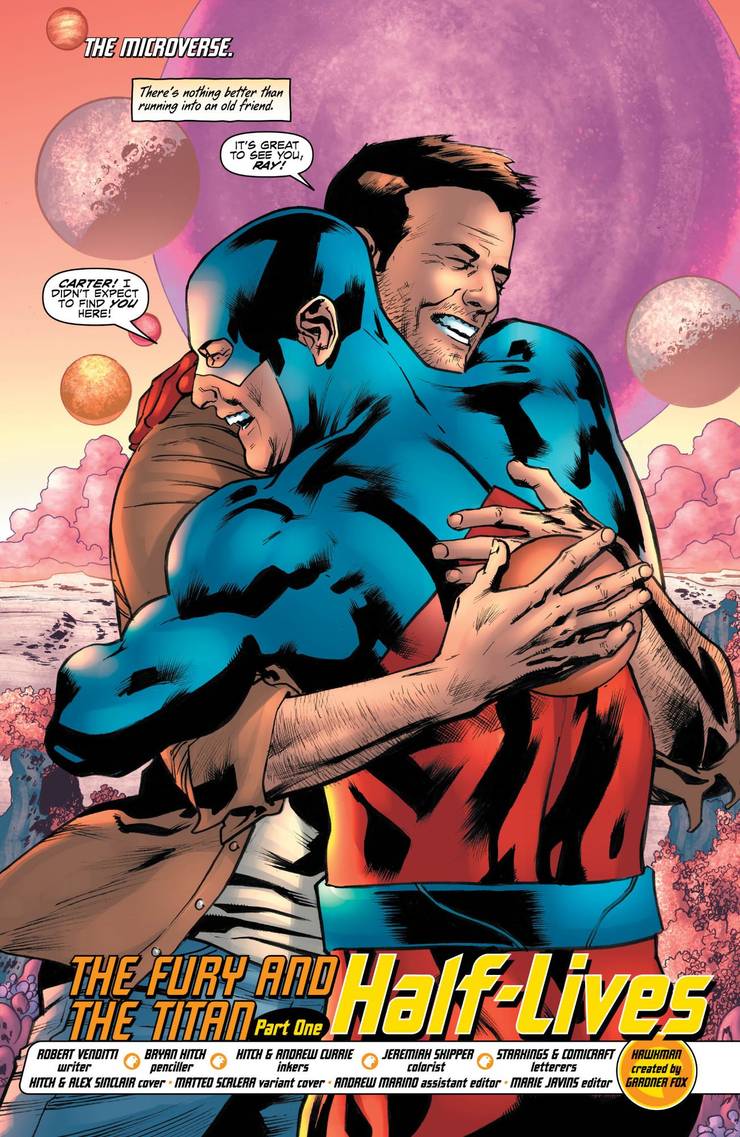 They might look like the unlikeliest duo on this list, but the origins of their team update all the way back to 1962 in the Atom's own series.
The archaeologist/ space cop hit it off with the scientist and them even double-dated.
The Atom and Hawkman's creators decided to team up as sales on their own solo titles were flagging.
Either way, it's always fun to see a savage warrior team up with a quick-witted scientist to fight crime.
Flash and Green Lantern
Barry Allen and Hal Jordan are BFFs. The Brave and the Bold. Red and Green. Forensic investigator and Space cop. Not your usual best friend team.
However, it works. They've teamed up a number of times in the silver age of comic books and even crossed paths as well in the modern age.
Given that their personalities contrast somewhat- Barry being slow and methodical and Hal wanting to run wild, they complement each other in the best way, filled with banter.
Green Lantern and Green Arrow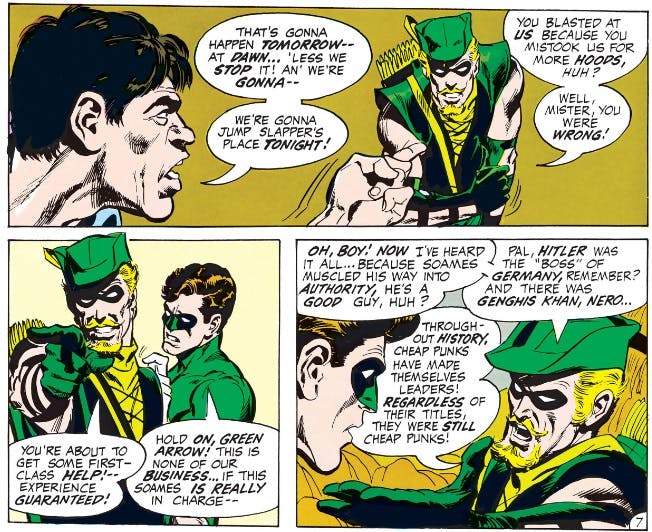 Hal's other best friend is the wealthy socialite Oliver Queen. You know him as the emerald archer, Green Arrow.
Hal Jordan's by-the-book space cop contrasted heavily with Oliver, a millionaire with a conscience and a social justice warrior.
You need to look no further than the pages of Green Lantern/ Green Arrow: Hard Traveling Heroes.
Two heroes with politically opposite views took a road trip across the United States tackling some of the hardest subjects of their times
Red Hood and Arsenal
These two former sidekicks have a very unique relationship.
Jason Todd and Roy Harper were former sidekicks to Batman and Green arrow left their mentors with baggage. Roy went through addiction and bad relationships and Jason?
Well, he died. However, these two misfits found and took to each other as kindred spirits and brothers.
The number of shenanigans they've been involved in is too many to count and they do it all in their own, unique wisecracking way.
Hawk and Dove
Hawk and Dove were inspired by the turmoil of the 1960s and the characteristics of the warmongering hawks and peace-loving doves.
Hank Hall- Hawk and Don Hall- Dove were brothers who gained powers of two lords of chaos and order.
Their personalities contrasted and they bickered but they always protected each other. Don died in 1985's Crisis on Infinite Earths and was replaced by a woman, Dawn Granger who Hank eventually fell for.
Batman/ Superman
The World's Finest Duo. Nothing more has to be said.
Batman and Superman are the most recognizable heroes on the planet.
Their friendship runs quite deep as well, appearing in multiple series together, teaming up to take on threats that either seems to end the world on a regular basis.
Whether it's teaming up to fight time paradoxes, asteroids, giant robots with a deep friendship that dates back to 1952.
The Kryptonian and the detective may fight. But they know, at the end of the day, they're the best of friends.
The Super Sons
Like fathers, like sons. Jon Kent and Damian Wayne could not be more polar opposites.
They've inherited the wills of their fathers and indeed their personalities too, albeit in much tinier avatars.
Here's looking forward to more misadventures of the most precious Super Sons
Booster Gold/ Blue Beetle
BWHAHAHAHAHAHAHA. The phrase that defined an era. When Keith Giffen and JM DeMatteis took over Justice League in the 80s, people were not prepared for what followed. The time travelling Michael Carter aka Booster Gold met his partner in crime and best friend, Ted Kord, aka The Blue Beetle and the most chaotic bromance was born. They've hidden Martian Manhunter's favorite cookies, bought a sentient island and bankrupted the league, they've been repo men, they've done it all. They've delighted readers and fans are hungry for a live action version soon. Fingers crossed.