2021 was a big year for Zendaya. She appeared in two of the year's biggest films and voiced a popular animated character in a Looney Tunes sequel. Zendaya rose to prominence as a Disney Channel kid star with fan-favourite roles in "Shake It Up" and "K.C. Undercover." Zendaya's biggest claim to fame came in 2020 when she won the youngest-ever Emmy winner in the Best Drama Actress category for her role as a teen addict on "Euphoria," and in 2021, she was a member of the cast of the highest-grossing film. Despite her young age, the singer-turned-actress is one of Hollywood's fastest-rising young stars.
Shake It Up (2010-13)
This Disney Channel series was the actress's first major on-screen performance when she was 13 years old. Zendaya plays Rocky Blue, CeCe Jones' (Bella Thorne) best friend, who both aim to be professional dancers in Chicago.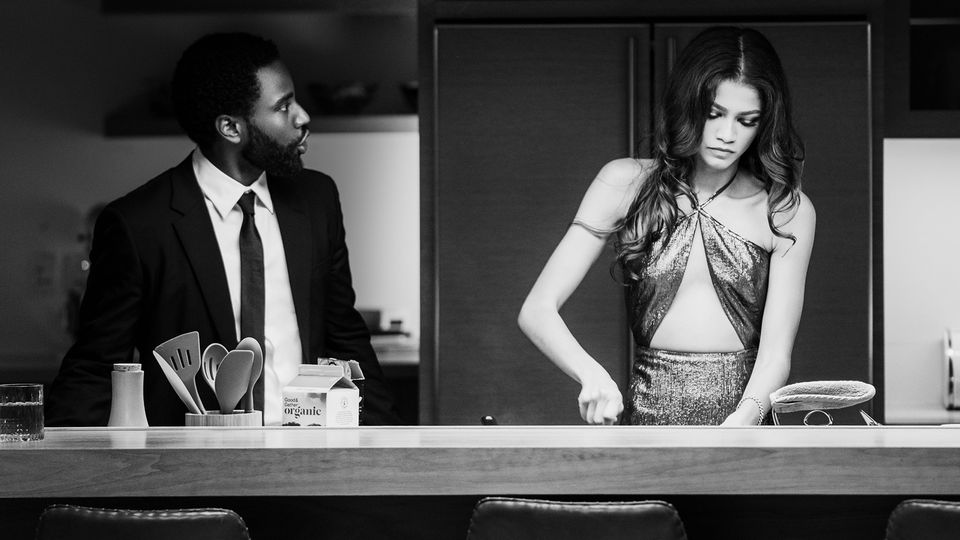 The black-and-white Netflix picture from director Sam Levinson is being lauded for its two-hander between Zendaya and John David Washington. They play a Hollywood couple who are waiting to hear what the reviewers have to say about his current film. The film was shot in black and white and centred nearly entirely on the two protagonists in their flat.
Zendaya rose to fame as a singer as a youngster before becoming an award-winning actress. It came as no surprise when she agreed to participate in a musical early in her career. As Anne Wheeler, an acrobat, Zendaya had a lot of fun flying through the air in this musical. This trapeze performer quickly falls in love with playwright Phillip Carlyle (Zac Efron), to to the chagrin of his bigoted parents. On the soundtrack for "The Greatest Show," "Come Alive," and "Rewrite the Stars," Zendaya gets to show off her musical abilities.
Smallfoot (2018)
Zendaya's most well-known voice part was in the Warner Bros. animated film Smallfoot, released in 2018. It was just a matter of time until Zendaya was requested to provide a voice-over performance in a big-budget animated picture, given her wonderful vocals. In Warner Brothers' "Smallfoot," she plays Meechee, a Yeti girl who is the daughter of Stonekeeper (Common) and Migo's love interest (Channing Tatum).
Due to the Covid-19 pandemic, Denis Villeneuve's highly anticipated film adaptation had been postponed until October 2021. Zendaya played a little but pivotal role in Dune 2021. Despite the fact that Zendaya's character Chani was highly promoted in the trailers, she only featured in dream sequences until the third act, when Paul Atreides and his mother come across Chani and her Freeman comrades.
After having relatively limited screen time in the first film, Chani will play a major part in future Dune films.
While most fans fell in love with Zendaya because of her involvement in the Marvel Cinematic Universe's Spider-Man films, she demonstrated she was more with her HBO television series Euphoria. Zendaya has transformed from a Disney star to a full-fledged actress thanks to HBO's drama series about Rue Bennett, a teen heroin user. The Emmys were in agreement. In 2020, she became the youngest-ever winner of the Academy Award for Best Drama Actress. She was just two years younger than the previous record-holder, Jodie Comer ("Killing Eve") when she accepted the award.
Zendaya will always be remembered for her performance as MJ in the Marvel Cinematic Universe's Spider-Man films. Zendaya transitioned from a supporting part to a supporting role in the third Spider-Man film in the trilogy.
Black-Ish
Despite the fact that Zendaya plays a minor role in black-ish, the show has a phenomenal 92 percent critical rating. Zendaya guest-starred as Resheida, a close friend of daughter Zoey, in season 2 of Black-ish, which causes complications when Dre asks her to be the face of his Daddy's Day campaign instead of his daughter.
Zendaya made her first appearance as Michelle "MJ" Jones in Marvel's "Spider-Man" in 2017. During her few scenes, the actress emphasises her high school character's awkward intelligence. Note that in this film, MJ is only friends with Peter Parker (Tom Holland), but their relationship will be explored more in the 2019 sequel.
On Rotten Tomatoes, Zendaya's most recent film had the highest rating. The film Spider-Man: No Way Home received a lot of positive feedback from reviewers and fans alike. The film essentially concluded the Spider-Man trilogy, with MJ and Ned playing larger parts this time around.