We have gathered some best comments from the show Between Two Ferns hosted by Zach Galifianakis. Before 2009, Zach was a lowly star who wasn't taken seriously. However, almost a decade later, the guy had The Hangover trilogy, Due Date, The Campaign, etc., under his name. Now, Zach has taken over Netflix with his super-comedy show titled Between Two Ferns. He does not hesitate in insulting the stars and dragging their name through the mud. But don't let the notion deceive you, he has had some A-list actors on his show, and Barack Obama as well. So, let's take a look at some of the best comments, courtesy of Zach!
1. Benedict Cumberbatch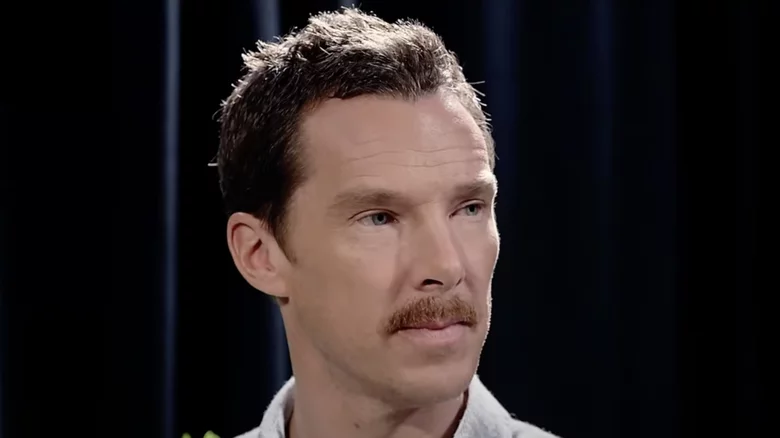 Our very own Doctor Strange and Sherlock Holmes is an actor we all love. He has given us some timeless classics and his popularity is unmatched. However, he wasn't safe from Zach's hilarious comments. He said:
"If you didn't have an accent, do you think people would be able to tell that you're not a very good actor?"
This comment left the two actors rolling on the floor laughing and they legit couldn't control it.
2. Tiffany Haddish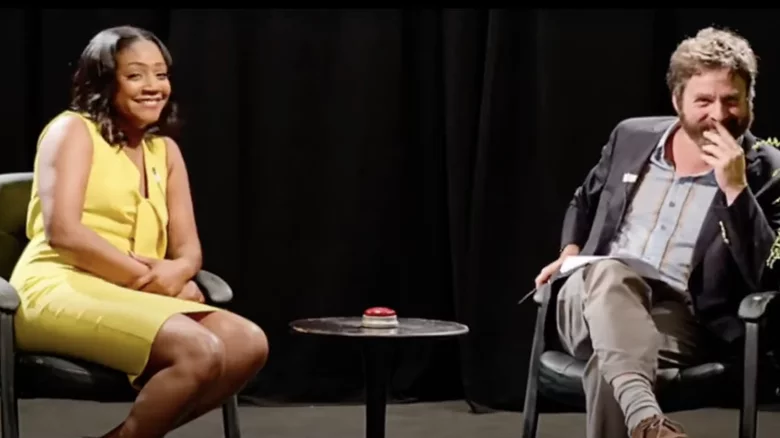 This comedic powerhouse has a strong story of struggle before her big break in 2017's Girls Trip. Now, of course, the host had to bring this part in the interview, because why not? He asks:
"You used to live in your car. Is it as fun as it sounds or is there a downside?"
Naturally, both of them broke character and started giggling.
3. David Letterman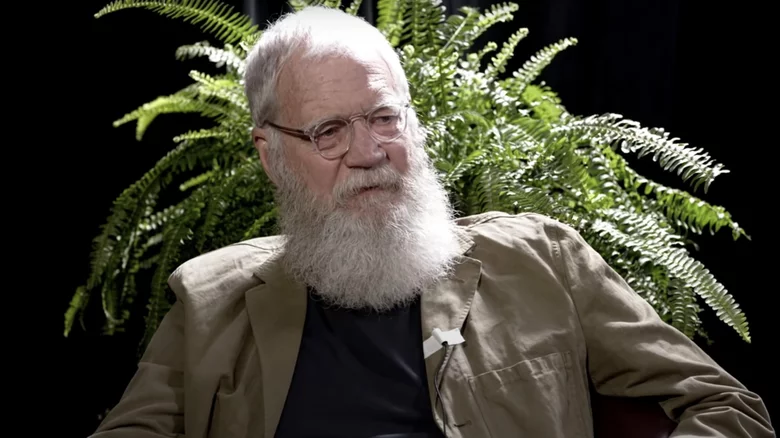 It's easily one of the most interesting episodes because one host is interviewing the other host, and that too, David Letterman. The famous host is going against his patent clean shave look and has a huge beard at this point in time. Of course, Galifianakis had to take a shot at this. He said:
"Again, I'd like to thank crystal meth, Santa Claus, for being here." However, he wasn't done with everything. He continued to make fun of Letterman by saying that he was only here because he "read something last night and was so eager to tell a bunch of young people about what he read." And of course, this is where both the people burst into laughter.
4. Brie Larson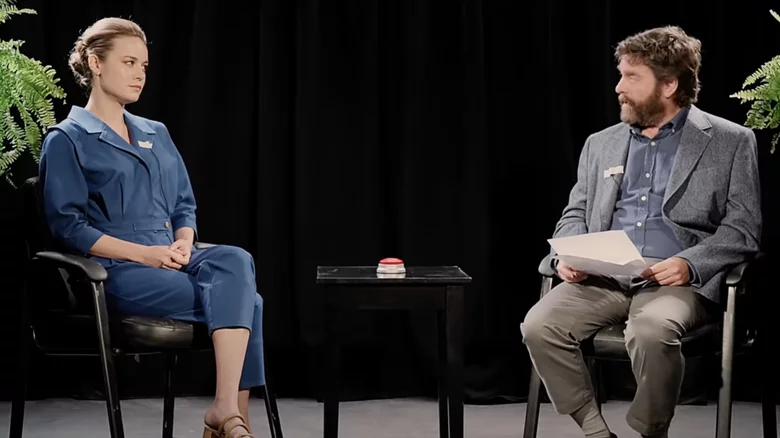 Well, another Marvel character who couldn't be safe from Zach's shots is Brie Larson, famously known as Captain Marvel. However, Zach took things far (all in good humor) and went after her name. He said:
"Your parents divorced when you were seven. Was that your fault? And guess why? They named their daughter after a f****** piece of cheese."
Brie just couldn't keep a straight face after this. Fun fact: Brie is not her real name. She was born Brianne Sidonie Desaulniers.
5. Matthew McConaughey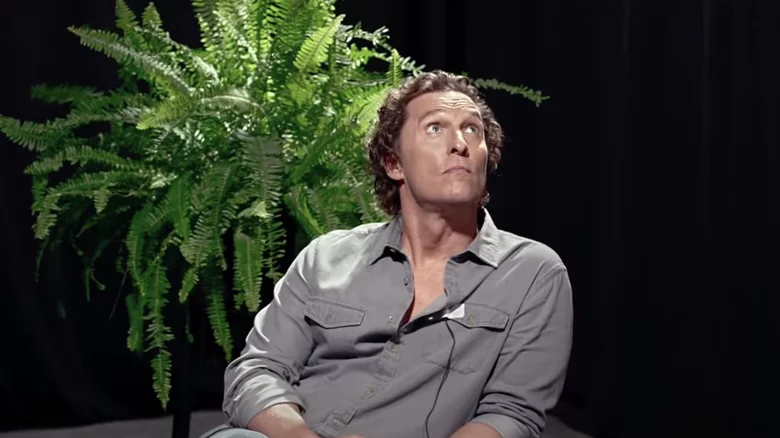 If you remember, Matthew and Woody Harrelson played the duo on True Detectives and followed a series of ritualistic murders while fighting their own battles. So, Zach tried to talk about the same but in a much more direct way. He said:
"Are you sad that somewhere there's a sack not being hacked? What was the marijuana budget on 'True Detective,' and have you smoked a lot of that budget today?"
Of course, McConaughey couldn't control himself and burst into laughter beyond any control. If you have to take a dig at someone, learn from Zach. So, which one is your favorite? Let us know in the comments below!