Taco Bell has put us on a roller coaster of emotions lately. The chain discontinued the beloved Caramel Apple Empanada, brought back the Triple Double Crunchwrap, killed off nine menu items in a major overhaul, and launched the all-new Toasted Cheddar Chalupa. Thankfully, the latest from T-Bell is all good news: the arrival of giiiiant boxes of nachos.
The Good news: Nachos Party Pack for $7.99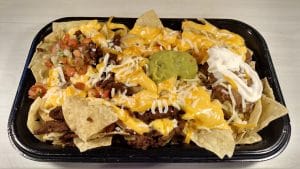 As if to recapture our hearts, Taco Bell is creating a new Nachos Party Pack, the biggest box of nachos it has ever released. Ever. It has got many intrigued. 
For $7.99, you essentially get a cardboard vat of tortilla chips smothered with refried beans, Taco Bell's classic seasoned beef, gooey nacho cheese sauce, sour cream, pico de gallo, guacamole, and a whole bunch of jalapeños. You can be the hero at every game night if you show up with these bad boys. Just don't forget to grab some Fire Sauce.
The sad news: Taco bell is adding/ deleting many favourites from the menu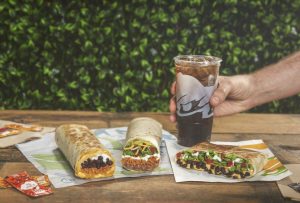 Unfortunately, the giant Nachos Party Pack is only available as part of a test run at Taco Bell locations in Birmingham, Alabama (for now). As in life, Taco Bell also has peaks and valleys. We're awaiting the peak where we can get our hands on a party-sized amount of nachos, but – until then – we'll have to peruse the "new" vegetarian menu and continuing mourning our fallen Taco Bell brethren.  
That menu sees the meatless burrito chain has offered for half a century joined by the Black Bean Crunchwrap Supreme, Black Bean Quesarito, Bean Burrito, and 7-Layer Burrito.
"While other fast food restaurants are just now dipping their toes in the meatless space, Taco Bell has long been a friend to vegetarians," Taco Bell said in a statement announcing the new menu. "The bean burrito has been on the menu for 50 years and is Taco Bell's second best-selling item."
The menu features completely meatless items and according to one company spokesperson, there's no immediate plans on getting involved with plant-based meat alternatives from companies like Beyond Meat and Impossible Foods. "I wouldn't say we'll never do that," Taco Bell chief food innovation exec Liz Matthews told FOX Business. "It's really easy for brands to do what everyone else is doing. We want to go after things that are really exciting and are successful, and not just mediocre. At this point, we're not leaning into that."
Well that's a good thing to hear, for now. But as the quality race, mankind must look forward to bringing stability in the environment. These curbs and measures are as important to all beings as we are.