We're getting even more sneak peeks here and there all about DC's Birds of Prey movie, and thanks to its new poster, we get to see Ewan McGregor as Black Mask. Although, a little too much of McGregory.
As the extremely long title of the movie suggests, along with the teaser with her literally stating "I'm so over clowns", this movie will be about Harley finally getting over Joker, and becoming her own crazy, villainous self.
We also get to find out the tagline: "Mind over mayhem", which is written across Harley Quinn's neck – choker-style.
Fans are going crazy over the black masked man from the poster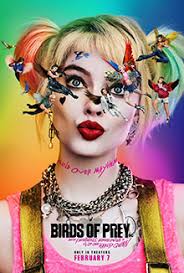 That's not much, but it's certainly been enough for DC fans and trolls alike to form some immediate snap judgements about the film. Ewan McGregor's take on the character of Roman Sionis, aka Black Mask!
Scroll below the twitter post to see what DC fans are saying about McGregor's version of Black Mask in Birds of Prey (and the Fantabulous Emancipation of One Harley Quinn)!
Hoping Birds of Prey *will* give us the Black Mask we want and deserve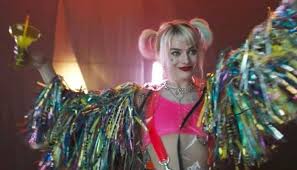 The actual Birds of Prey include Huntress (Mary Elizabeth Winstead), Black Canary (Jurnee Smollett-Bell), Cassandra Cain (Ella Jay Basco), in the upcoming DC movies, and we can even see the criminally insane Victor Zsasz (Chris Messina) are all also flying around there.
The film will also see Jai Courtney, Joel Kinnaman and Viola Davis return along with newcomers include Idris Elba and Peter Capaldi.
This won't be the last time you see Robbie take up the role either, as she is set to return in The Suicide Squad in August, 2021.