American model Angela Renée White, better known as Blac Chyna, rose to stardom almost overnight and became rich and famous, leaving many wondering how she did it. With her music video appearances, enterprises, reality series, modeling career, music interests, and OnlyFans platform, the model earned great wealth and fame. In 2016, the model was engaged to Rob Kardashian, but their relationship ended the following year after tumultuous events.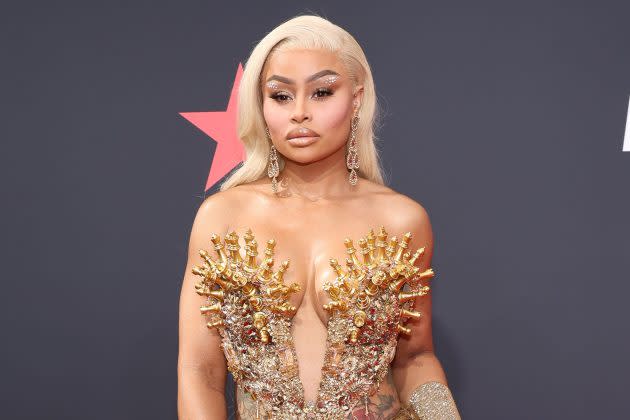 Blac Chyna shares a daughter Dream Renée Kardashian, six, with Rob Kardashian. She also shares a 10-year-old son named King Cairo with the rapper Tyga. Although the mother of two was involved in a legal battle with the Kardashians for allegedly defaming and canceling the Rob & Chyna reality show, the Kardashians later won the trial against the model.
Also Read: "I'm annoyed, I'm actually hurt": Kendall Jenner Freaked Out and Asked Rob Kardashian to Return Her iPad Gift As He Insulted Her For Blac Chyna
What Is Blac Chyna's Net Worth In 2023?
The 34-year-old Blac Chyna is reportedly estimated to have a net worth of $5 million by 2023. However, speculation over her earnings from her OnyFans account suggests her net worth is closer to $11 million. Her career encompasses reality television and music entertainment. A model and entrepreneur, she has mingled with world-renowned icons and explored various business opportunities.
The model was born on May 11th, 1988, in Washington, D.C., to Shalana Hunter and Eric Holland. She studied at Henry E. Lackey High School and Johnson and Wales University in Miami. After turning 18 and seeking financial empowerment, she began stripping as a career. Consequently, she became part of the lavish lifestyle of partying and meeting celebrities. Her relationship with rapper Tyga and music video featurettes led to media success. Taking advantage of her publicity, she began modeling for magazines and starring in more music videos. Additionally, she founded a makeup and fashion brand and started a reality television show about her relationship with Rob Kardashian, resulting in a bitter experience.
The Model Gained Fame For Being Nicki Minaj's Stunt Double
Blac Chyna has mainly received attention over her lifestyle, relationships, and interactions with the Kardashians. She became a star by appearing in music videos for Tyga, Kanye West, Megan Thee Stallion, and Nicki Minaj and singing some of her tracks. Chyna's career was launched in earnest by Drake in 2010, and she seemed to have become a star overnight.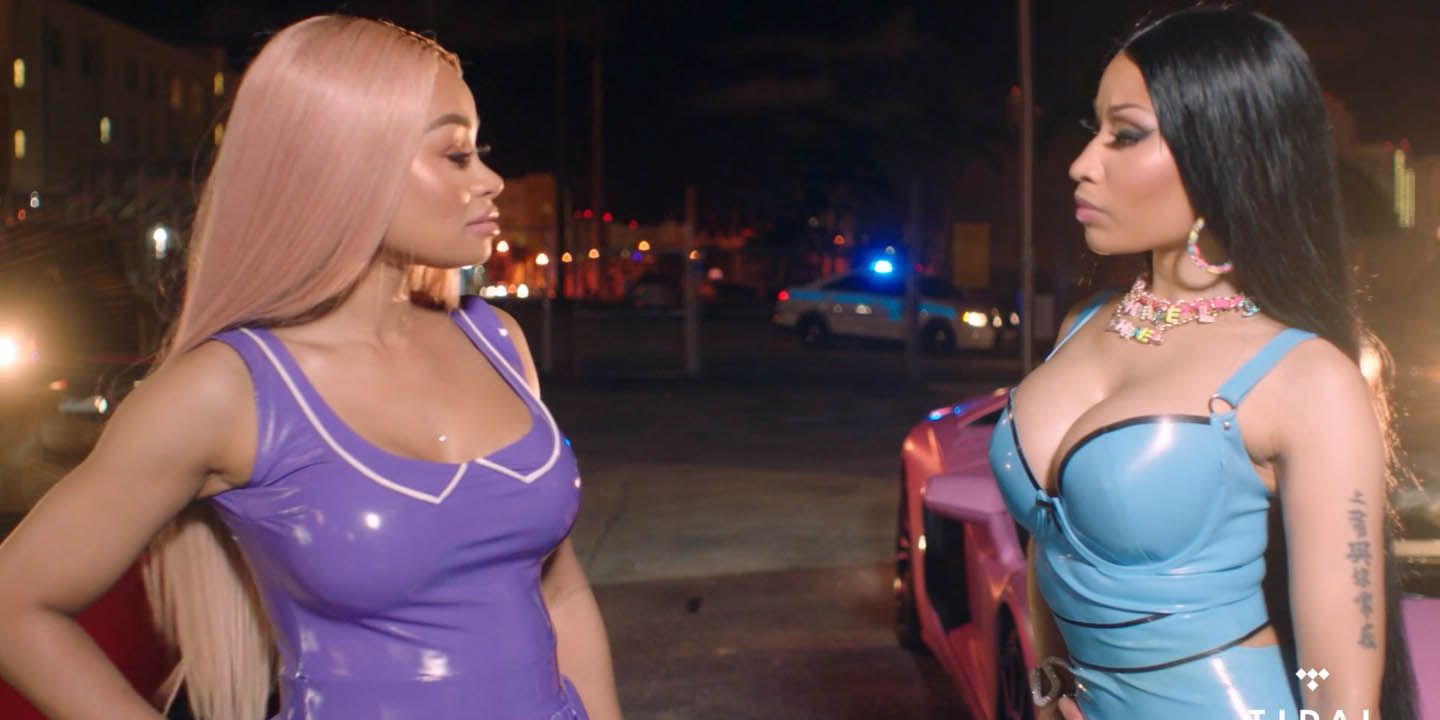 Eventually, in 2010, she was offered a role in Nicki Minaj's Monster music video as a stunt double due to her growing social media presence. This made her named Model of the Year at the 2011 Urban Model Awards. Afterward, she became famous and rich overnight because of her appearance and style. Additionally, Tyga hired the model to star in his music video for Rack City. Also, Nicki Minaj's music video captured her attention at the end of 2012.
Also Read: 'Really don't want to add to the drama': Kris Jenner Claims Blac Chyna Defamation Lawsuit Against Her, Kim, Khloe and Kylie Has 'Drained' Her
Blac Chyna Was Slammed For Showing Up In A Bizarre Outfit At the 2023 Grammys
According to multiple sources and her Instagram account, the 34-year-old model-socialite wore a bizarre outfit to the 2023 Grammys that was not approved by her mother, Shalana Hunter, who reportedly roasted her daughter's outfit. A grand ensemble of jet-black feathers was worn by the model, including raven skull pendants around the thighs of her bodysuit, which was considered by her mother to be Black Swan attire.
She posted a video of herself in the black attire on her Instagram handle and captioned it, "This is the power of authenticity."
In addition to her mother, her fans were also not pleased with how she dressed for the Grammys this year. Several fans asked her to delete that video and reminded her that it was the Grammy awards, not the Met Gala. It did not take long for Chyna to face heavy backlash over the look she wore to the event.
Also Read: 'I've been taking notes during this trial': Aspiring Lawyer Kim Kardashian Calls Blac Chyna Lawsuit That Could Destroy Her $5M Career as 'The best law school you could imagine'
Source: Instagram