The latest Black Adam snaps offer behind the scenes looks at Dwayne Johnson's antihero and Quintessa Swindell's Cyclone. Johson's return as Black Adam has been much anticipated in the DCEU. The actor has been dedicated to playing the role of the titular Kahndaaq warrior for more than 10 years, though at first, he was fixed to play the villain in David F. Sandberg's Shazam!, as well as in another version of The Suicide Squad. But keeping in mind the former WWE superstar's widespread star power, DC and Warner Bros. got his role off into a solo film set in the present times. Directed by Jaume Collet-Serra, Black Adam was booked for a release in December 2021 at first, however, because of the COVID-19 pandemic, the release has been postponed to July 29, 2022.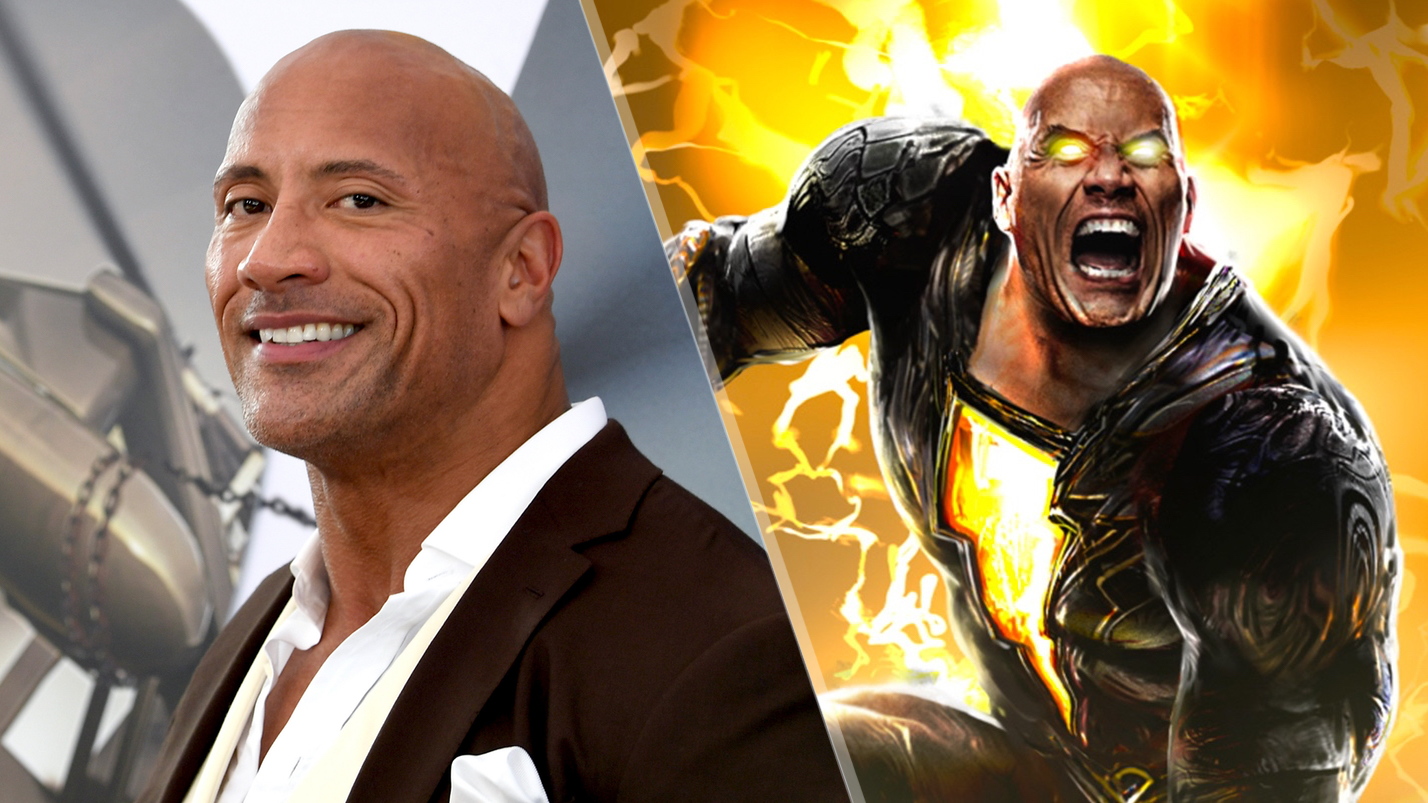 The Film's Arsenal Boasts Talent
Even though the plot information on Black Adam is meager, the film has managed to scoop a lot of hype due to the prime talent it boasts. Actors like Sarah Shahi, Marwan Kenzari, James Cusati-Moyer, Bodhi Sabongui, Mo Amer, and Uli Latukefu are ready to play significant roles in the film. However, most importantly, Black Adam shows the live-action of the DC Comics team, The Justice Society of America (JSA). The JSA lineup comprises Aldis Hodge as Hawkman, Pierce Brosnan as Doctor Fate, and Noah Centineo as Atom Smasher; Trinkets' actor Quintessa Swindell as a key member. She is playing Cyclone, Red Tornado's grandaughter who can control winds and sounds.
DC FanDome's One Minute Teaser Shots
The new trailer for the soon-to-release DC FanDome has given the first glimpse at Swindell's Cyclone, as well as another look at Johnson's Adam. The one-minute trailer, which was published yesterday by DC, also has some BTS snaps from Black Adam. One among them was a blue-hued clip that saw Johnson pose as the head Egyptian antihero, while the other was a blurry video from the movie's set, offering a glimpse at Swindell's superhero. The trailer with Swindell didn't reveal much, even though it did give a mere idea of what her Cyclone costume would look like in the movie. Let's take a look at the BTS snaps showing Johnson and Swindell below.
The latest glimpses may not be of top quality, yet they hint at the arrival of significant Black Adam material at the DC FanDome, which will be aired on October 16, 2021.