Black Adam has finally dropped the official trailer and fans have already gone crazy. There is so much to sift and explore through in the trailer. New revelations and plot twists come forth in epic proportions. This movie trailer brings Dwayne 'The Rock' Johnson as an ancient champion of the Gods who wakes up in modern times to see the world locked in battle. And the Justice Society of America wants Black Adam's help for some reason to save the day. But all is not as simple as it seems. Here are the 6 biggest revelations from the Black Adam official trailer breakdown. Hold on to your seats because this Black Adam official trailer breakdown is going to be a wild ride.
Black Adam Has A Son
Teth-Adam was once a lowly slave in the nation of Kahndaq, his ancestral homeland. He had a wife and a family. But the trailer reveals that his son was killed for unknown reasons. And this was probably the tipping point that pushed teth-Adam over the edge. He would also be killed but then be reborn as a God. Previous promo videos showed that Teth-Adam, after becoming Black Adam, would wreak havoc on ancient Kahndaq and brings its former rulers to its knees. Then he would go on an eternal slumber for an unknown reason until he is woken up again. And this brings us to……
Someone Is Looking For Black Adam
The Black Adam official trailer begins with forces trying to look for the place where Black Adam is resting. And they do find him but Black Adam just does what he does best, he massacres them all. The Black Adam official trailer reveals that someone is in search of Black Adam. We don't know exactly who but they do have plans for this ancient Kahndaq champion. The studio may have already spilled the beans on who is the primary villain in the movie and who's the actor playing him.
Black Adam Trailer: Who Is The Villain?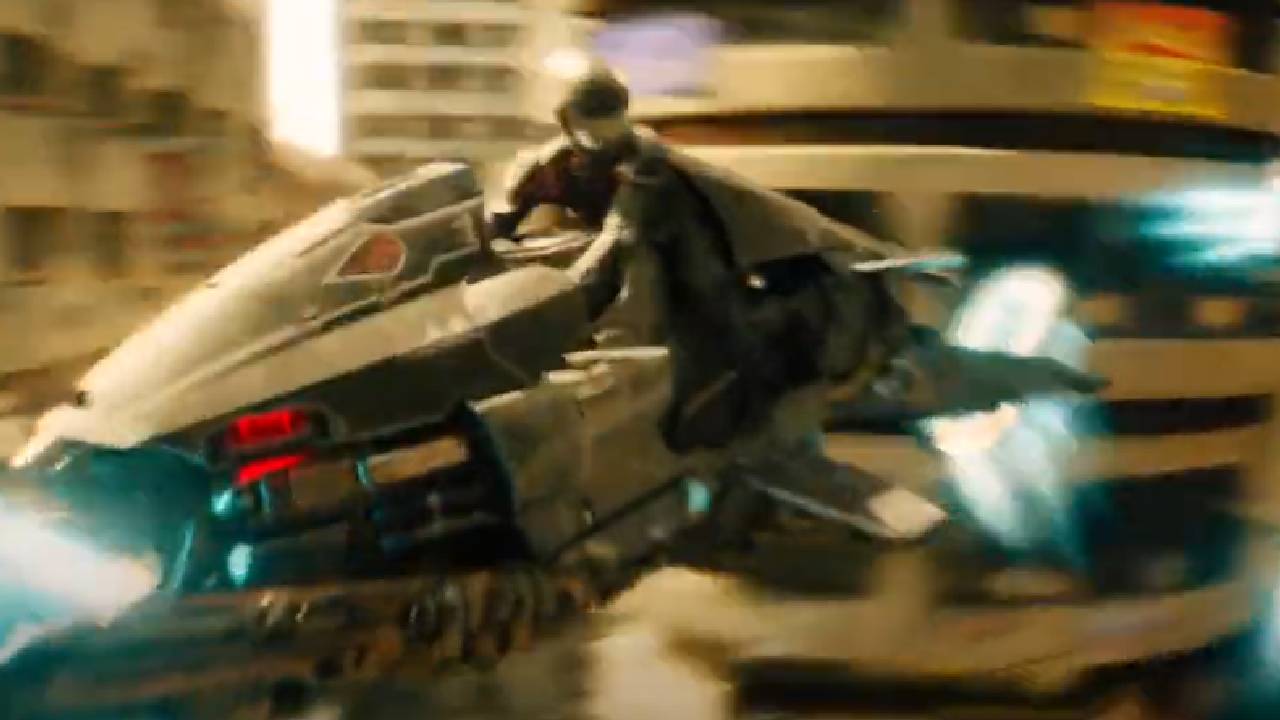 From earlier confirmed reports, it has been confirmed that Marwan Kenzari is playing the super villain Sabbac. There are actually three different versions of Sabbac in the DC Universe. The first is Timothy Karnes, a commoner who dabbled in black magic and became the demonic villain. The second is Ishmael Gregor, a Russian Immigrant and mob boss who craved for the power of Sabbac and killed Karnes to become a metahuman. The third version is Mr. Bryer, the richest man from Fawcett City with ties to Shazam and Billy Batson. Our personal choice for Sabbac is Ishmael Gregor because Marwan Kenzari fits the bill perfectly.
In the comic books,. Sabbac draws his powers from 6 different demonic entities from hell. While Black Adam and Shazam's lightning comes from above, Sabbac's lightning strikes him from the the ground.
Black Adam's Is Destined To Either Save Kahndaq Or Destroy It
Pierce Brosnan's Doctor Fate reveals in the Black Adam official trailer that he has had visions of the future. and in these visions, Black Adam plays a very critical role. According to Doctor Fate, Black Adam is fated to either become Kahndaq's 'saviour' or end up as its 'destroyer'. Fate's words sound ominous at best. But they may be carrying a deeper meaning. If Black Adam has a choice, the path he chooses will decide the course of Kahndaq as well as the rest of the DCEU.
Friction With Other Superheroes
The Black Adam official trailer spares no expense to unveil that not all JSA members are down with the plan of teaming up with Black Adam. Aldis Hodge's Hawkman in particular has problems with Black Adam's tactics. He believes that heroes don't spill blood and kill people, they save them. Black Adam, the anti-hero he is, cannot give a lesser damn. For him, all lesser lives are just the same – something for him to stomp on. This will definitely be explored further in the Black Adam movie.
You May Also Like: Every Superhero in Black Adam, Explained
Black Adam is set for release on October 21, 2022.