Dwayne "The Rock" Johnson was declared as Black Adam years ago. The Rock has finally confirmed on social media that he'll be suiting up as the DC villain/antihero Black Adam for his long awaiting solo movie next year.
Story Of Dwayne Johnson As Black Adam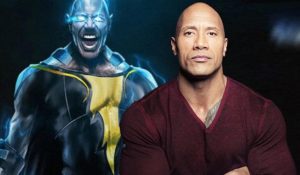 It was around the time when Ben Affleck was announced as Batman, Dwayne Johnson was announced as Black  Adam too. Now, with Affleck portraying the DC hero in three movies, and Johnson is seen in none. Shazam is released, but Johnson's villain/anti-hero is still missing. After the Shazam's release, Johnson revealed some news regarding the movie.
Johnson was initially offered a choice between playing Black Adam or his nemesis Shazam. The original plan was to have both characters square off in Warner and DC's Shazam movie. Later, the decision was made to introduce Johnson's Black Adam through his solo outing.
On Twitter, a fan posted a picture of a sculpture he made of Johnson as the DC character. The Rock retweeted the picture with his comment.
Very cool man, thank you.
Amazing detail.
This project has been with me for over 10yrs🖤⚡️
Production begins this July.
Appreciate the support. #blackadam #dc https://t.co/h8TPXMbcTx

— Dwayne Johnson (@TheRock) October 18, 2019
Dwayne Johnson revealed that he would begin the shoot for the movie in July 2020. This seems like there is a long way to go. Zachary Levi, who portrayed Shazam, suggested that we might have to wait until Shazam 3 to see the two characters doing battle.
Zachary Levi says Shazam and Black Adam face-off will have to wait until Shazam! 3
Black Adam will be directed by Jaume Collet-Serra, who also worked with Johnson on Disney's Jungle Cruise. There's no word on film's potential release date until now.
Dwayne Johnson's Upcoming Movies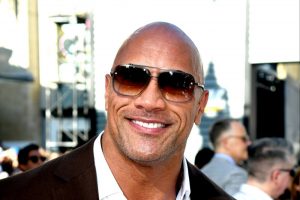 The fans can see Johnson in Red Notice on November 13th, 2020. The film co-stars Gal Gadot and Ryan Reynolds. We'll see Black Adam with Wonder Woman and Green Lantern. Johnson will reprise his role from San Andreas in the announced sequel. Jumanji: The Next Level will be December 13th. And his venture with Disney, Jungle Cruise, will be July 24th, 2020.
Source: screengeek, flickeringmyth