There has been a buzz after Prince Harry's bombshell memoir Spare revealed his shocking confession. Having been released in Spain before its official release, excerpts from the book have dominated media coverage. Prince Harry has raised eyebrows after revealing how he lost his v**ginity in a field at 17 to an older horse-loving woman. In response to the Duke of Sussex's revelation about how it happened for the first time, an ex-model Suzannah Harvey who says they spent some love-making moments when the Duke was 17, has reportedly mocked the royal's confession.
It was rumored that she was the woman the Duke of Sussex described in his tell-all memoir Spare, where he recounted the "humiliating" event behind a pub in 2001; however, she reportedly denied being that older horse-loving woman.
Also Read: "If you don't mind, keep your finger out of my face": After Insulting Kate Middleton, Meghan Markle Got into a Heated Argument With Prince William
Suzannah Harvey Denies Taking Prince Harry's V-card
Speculation has begun that ex-model and CEO of Cotswold Airport Suzannah Harvey, six years older than Prince Harry, took his v**ginity in a field while snogging him in his teenage years. According to Daily Mail, 38-year-old Prince described a 'humiliating' encounter with his lover in his tell-all memoir Spare, describing he mounted his lover, who was an older horse-loving woman, behind a busy pub believed to be the Rattlebone Inn in Wiltshire.
The Duke alleged in the book that his unnamed partner had treated him like a 'young stallion' and had spanked him. Known for his penchant for older women, the Duke of Sussex has previously been linked to several women who are several years older than him. Fans connected Suzannah Harvey with the older horse-loving woman because she was a 23-year-old avid horsewoman at the time and the Duke of Sussex was 17. However, reports stated that Harvey has sensationally denied being that older woman who took the Duke of Sussex's v**ginity behind a pub.
Also Read: Prince Harry Reportedly Abused His Privilege, Was Allowed to Leave RAF Base Early to Protect His 'Good Boy' Image When Drug Testers Arrived
Suzannah Harvey's Past Revelations Regarding Her Sizzling Encounter With Prince Harry
The Daily Mail reported in 2002 that the Duke of Sussex had complimented Suzannah Harvey before being led across a muddy field. During Harvey's interview, she said the Duke of Sussex had reportedly set his sights on her at the Beaufort Hunt Christmas Ball. Although she reminisced about a night of flirting and his compliments, she ended up outside in the muddy field.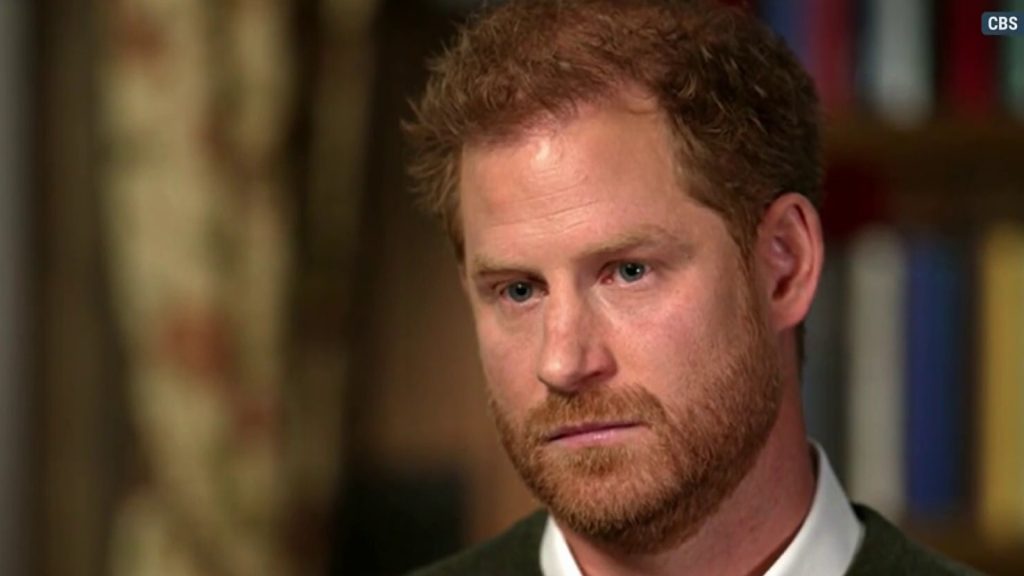 Harvey told Daily Mail,
"It was very nice, but as we were kissing, I started to get worried that his bodyguards would be looking for him. I didn't want to get him into trouble. He's a wild child, and William is helpless to stop him. Outside he handled me like a grown man."
She added,
"He grabbed me by the waist and pulled me into him. It felt like his hands were going around my whole waist. The kissing was full of passion. My mouth was numb and couldn't move."

"It was so heated, steam was rising from us into the freezing cold air. He was definitely experienced in handling a woman."
Despite Harvey revealing a steamy encounter with Prince Harry in 2002, she has denied current claims that she was an older horse-loving woman who snatched the Duke's V-card. She recently posted a photo of Ginger Nuts biscuits to her Instagram stories today with a caption stating,
"The only ones I've EVER touched…believe zero of what you read."
She told her followers to believe nothing they read, indirectly implying she was not the horse-loving woman the Duke of Sussex mounted at 17 in a field. It's only possible to identify the mystery woman with confirmation, although royal enthusiasts are narrowing down the possibilities.
The Duke of Sussex's tell-all memoir, Spare will be available on January 10.
Also Read: UFC Hotshot Jake Shields Trolls Prince Harry's Claim of Killing 25 Taliban Fighters, Says it Was Just a "Photo Opportunity" for the Young Prince
Source: Daily Mail, Instagram