The 20th Century Fox and Disney merger completed last week and the internet has been exploding ever since. From the promotion of Anastasia to Disney Princess to X-Men's fate, there are numerous jokes and serious comments making rounds on the internet.
Chris Evans' Marvel Heroes Combined By BossLogic After Disney Deal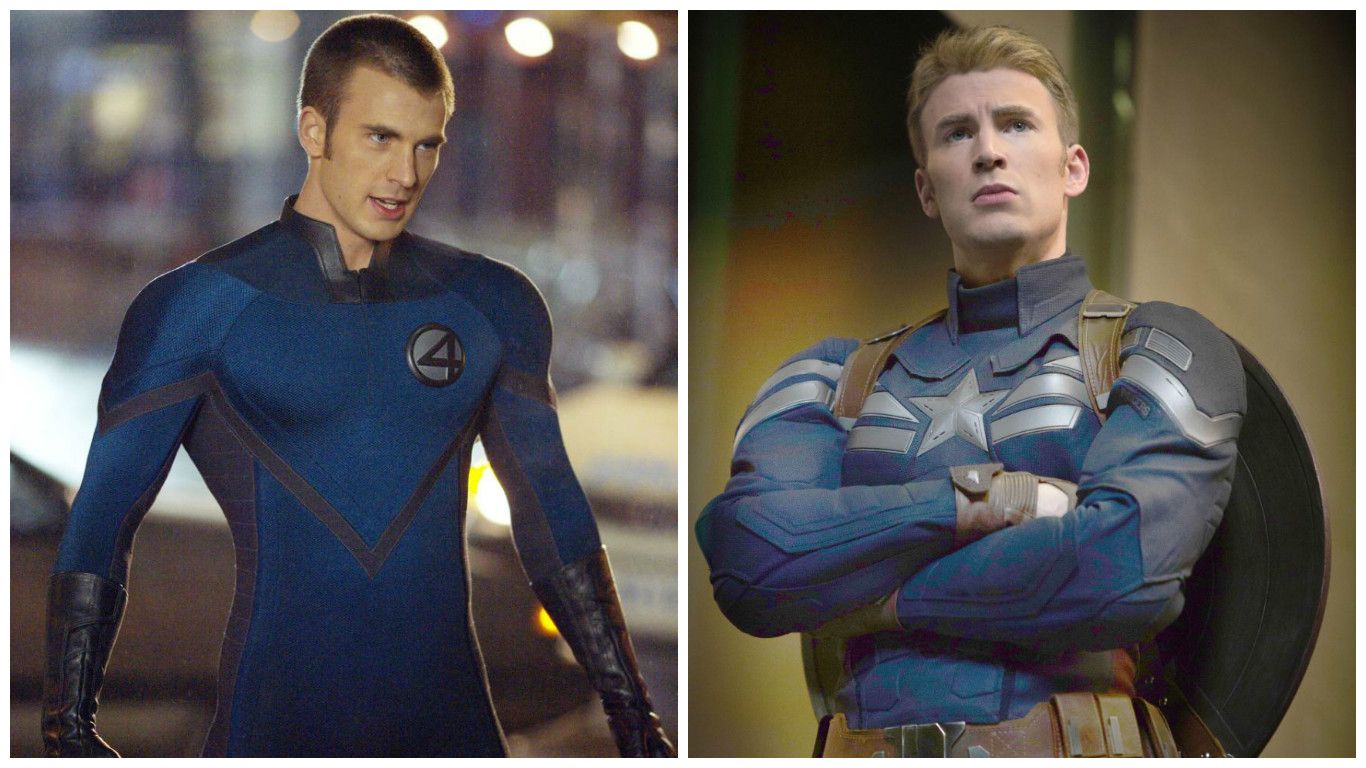 Also Read: 2019 Kids' choice awards go to Infinity War and Iron Man!
Fantastic Four will be yet another Marvel property that has returned home after it had a few unsuccessful box office runs with 20th Century Fox. 2005's Fantastic Four saw Chris Evans as The Human Torch/Johnny Storm. Evans reprised the role again in the 2007s sequel, Fantastic Four: Rise of the Silver Surfer. However, Chris Evans' most successful role took place in the Marvel Cinematic Universe. He has played two Marvel characters, but the two were owned by different studios and they were never expected to cross paths. Now that the Disney/Fox merger has taken place, fans are having a little fun. Digital Artist @BossLogic decided to mix the two Marvel characters, and people loved it.
Here is @ChrisEvans after the Disney deal 🔥😁 #captainamerica pic.twitter.com/ssoC36WXhu

— BossLogic (@Bosslogic) March 24, 2019
"Here is @ChrisEvans after the Disney deal," they wrote with a smiley face and fire emoji.
As you may notice, it looks like Captain America has gotten some fiery powers. Many fans quickly commented on the post, appreciating the blend of two.
"I think Chris Evans wants all of us to forget he was the human torch," @Cerroliveira wrote.
"John Rogers? Captain Torch?," @OneShotIntruder joked.
"If Captain died in the end game, he could play Human Torch again, I wouldn't complain," @Priscilbeth added.
Also Read: Marvel may have hidden a huge spoiler in the Captain America Figure in 'Avengers: Endgame' trailer
Chris Evans to return in Avengers: Endgame
While we won't see Chris Evans returning as Human Torch again, he at least has one more film to prove his mettle yet again as Cap. Chris Evans will be next seen in Avengers: Endgame alongside Robert Downey Jr., Josh Brolin, Scarlett Johansson, Chris Hemsworth, Jeremy Renner, Brie Larson, Danai Gurira, Paul Rudd, Karen Gillan, Mark Ruffalo, Don Cheadle, and Bradley Cooper.
Avengers: Endgame will release on April 26.
Source: Comicbook.com, Twitter