Brad Pitt and Angelina Jolie were considered to be one of the most powerful beautiful-looking couples until they parted their ways in 2016, citing irreconcilable differences. Everyone knows that the ex-couple fell in love with each other on the sets of  Mr. & Mrs. Smith but very less would know that the role of Jane Smith was primarily offered to Nicole Kidman. Interestingly, after Nicole Kidman backed out from the project, the new on-screen pair went on to make a huge blockbuster hit. 
Read More, 'Why Is He Bringing Up Their Children?': Angelina Jolie Wins Court Battle Against Brad Pitt In French Winery Dispute
How did Angelina Jolie get the role of Mrs. Jane Smith?
Reportedly, during the production of the film, Nicole Kidman backed out of the film first following Brad Pitt's exit which stumbled the project. However, Brad Pitt came back to the project after it was announced that Angelina Jolie has been signed up for the role of  Jane Smith in the movie. 
Also read, 'Spent Years With Depression': Brad Pitt Opens Up on Personal Life Struggles, Wins the Internet
How did the 
Mr. & Mrs. Smith movie make $487 Million?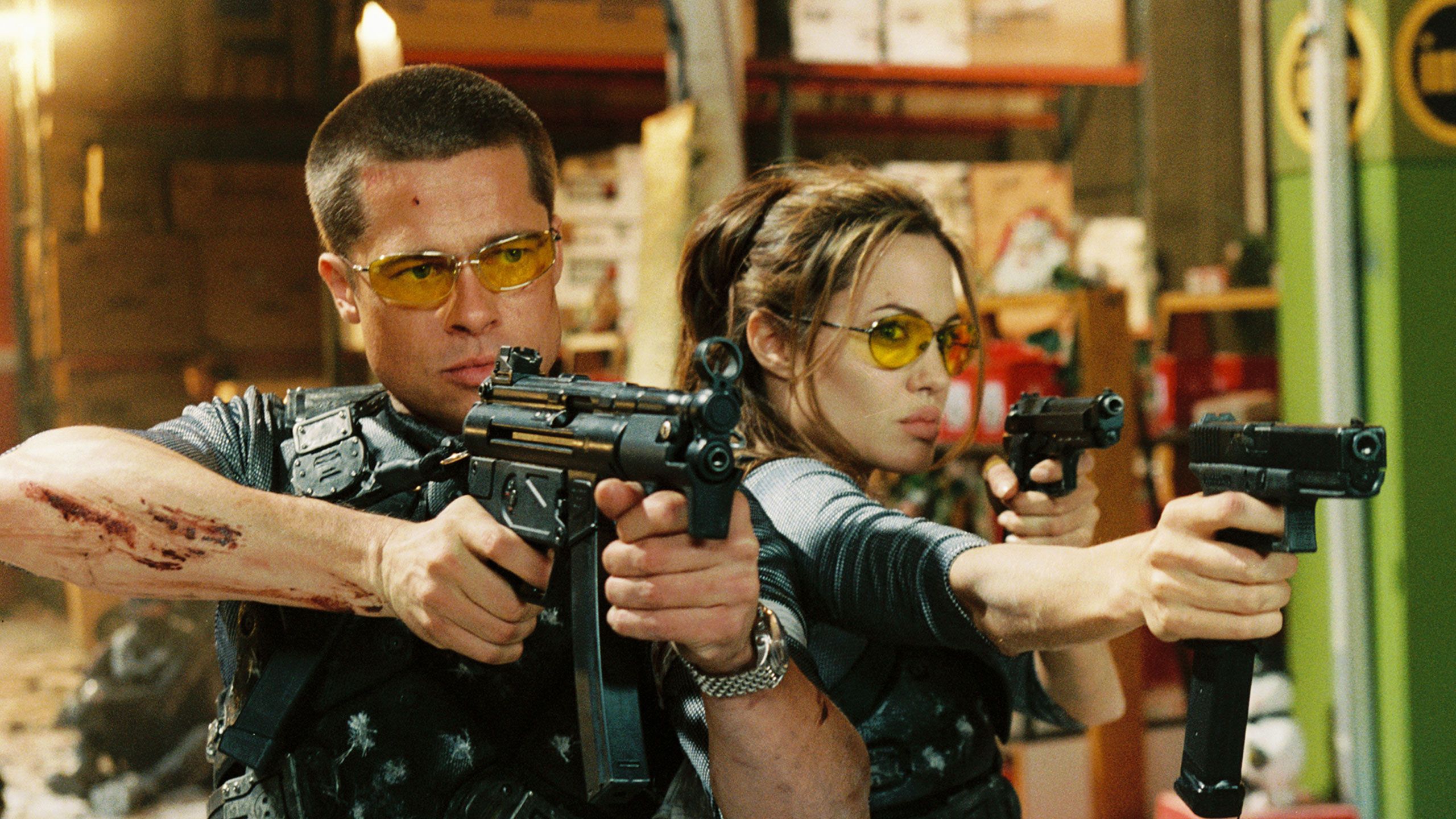 The story of a couple having stagnating marriage and living a deceptively mundane existence was highly appreciated by the audiences and the co-star's on-screen chemistry turned into a real-life pairing. The movie was made at a budget of nearly $126 million and the box office total came to over $487 million, all thanks to the chemistry between Jane Smith and John Smith played by the ex-couple.
Checkout, 'He's Dating But isn't in a Serious Relationship': Brad Pitt Living His Best Life Amid Legal Troubles With Ex-wife Angelina Jolie
Angelina Jolie's reaction to being cast in
Mr. & Mrs. Smith
Checkout, 15 Celebrities Who Have Way More Children Than You Know
On being selected as Jane Smith opposite Brad Pitt's John Smith, Angelina Jolie talked to ET Canada during the promotions of the movie and admired working with Brad Pitt and the coordination between the two co-stars during stunt scenes. She said, 
"The first time I had a kind of pairing where even when it came to the fight scenes. It was coordinated with this other person and the trust and the ability to throw something and catch it and load. You're not on your own another front-runner". 
Read More, 5 Actors Who Lost Movie Roles Due To Their Color & 5 Who Took Roles Away From Them
Even though the ex-couple and on-screen  Mr. & Mrs. Smith have parted ways, their pairing and on-screen chemistry is still evident in the audience's mind. Brad Pitt's and Angelina Jolie's Mr. & Mrs. Smith can be streamed on Prime Video, Netflix, and Apple TV.
Source: ET Canada