Hollywood stars Brad Pitt and Angelina Jolie were once the 'IT' couples of the industry whose relationship became quite twisted after the couple separated, quickly gaining the media's attention. They share six children together, Maddox, Pax, Zahara, Shiloh, Knox, and Vivienne. While the actress is preparing her best for the lawsuit regarding the custody of her minor children, the 58-year-old actor is busy strengthening his assets.
Also Read: Despite the Ugly Fights, Brad Pitt Still Has Love and Support for Angelina Jolie, Believes Jolie Can Be the Best Mother to Their Children
The former couple Pitt and Jolie were popular celebrities in the industry who were romantically involved with each other for more than 12 years though the latter filed a divorce in 2016 citing "irreconcilable differences" behind the reason for their separation. While the couple is now involved in an ugly lawsuit regarding their kids' custody, Pitt had acquired an old historic mansion.
All About Brad Pitt's New Mansion in California
Also Read: Johnny Depp Follows Friends Star Jennifer Aniston, Wonder Woman Actor Gal Gadot Just So He Could Pick a Fight With Angelina Jolie
American actor Brad Pitt had recently owned a historic home i.e., the D.L. James House located on the cliffs of Carmel, California. The 3,000-square-foot mansion, before being purchased by the actor was owned by Searock and was built in 1918 by architect Charles Sumner Greene.
As per the information from locals, splashing out his money of around $40M on a historic home given that the actor is a lover of architecture, design, and creativity. The house comes with 180 degrees of scenery surrounded by the Pacific Ocean which ultimately enhances the beauty of the property.
Also Read: Despite the Ugly Fights, Brad Pitt Still Has Love and Support for Angelina Jolie, Believes Jolie Can Be the Best Mother to Their Children
According to the Wall Street Journal, The mansion is made up of locally quarried sandstone and granite, featuring a tiled Mediterranean-style roof, arched windows, and panoramic views of the Pacific Ocean. According to the local agents, the sale is one of the priciest to ever close in the Carmel area.
His news of the new mansion came after his newly released the Bullet Train, helmed by David Leitch starring ensemble casts as  Joey King, Aaron Taylor-Johnson, Brian Tyree Henry, Andrew Koji, Hiroyuki Sanada, Michael Shannon, Bad Bunny, and Sandra Bullock.
Angelina Jolie and Brad Pitt are Facing Lawsuit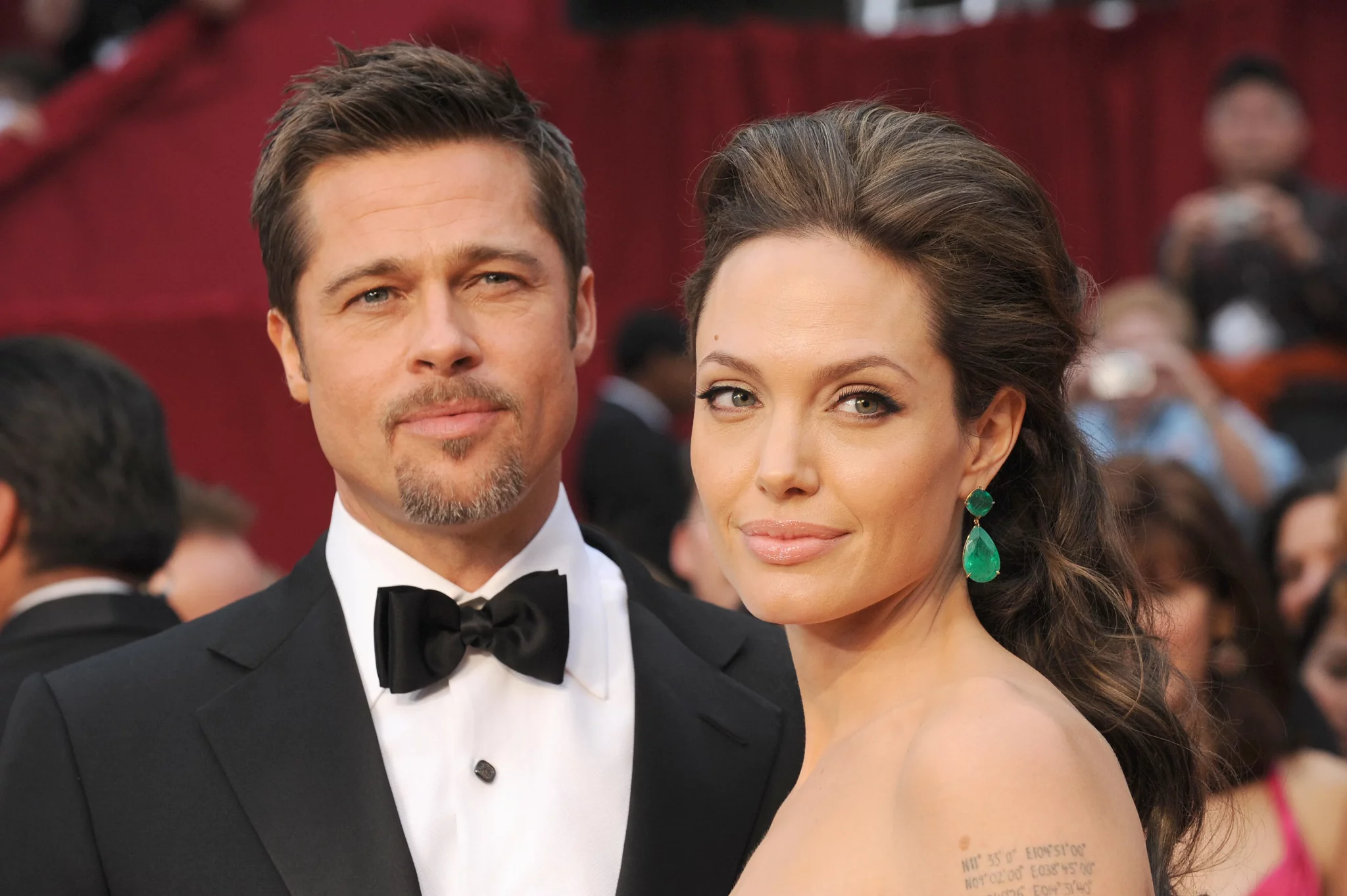 You May Also Like: Johnny Depp Ex-partner Vanessa Paradis Accuses Actor Of Cheating On Her With Angelina Jolie, Says He Always Had a Crush On The Tourist Co-star
The 47-year-old actress Angelina Jolie filed for a divorce back in 2016, which gave them a lot of attention including their children. However, they are trying their best not to involve their kids in a nasty legal lawsuit. In a previous interview, Pitt's source shared that the actor is trying "to keep his children's lives as private as he can."
In a recent interview, he shared, that he still cares about the actress adding "Brad loved Angelina and he still cares about her." However, he was previously making headlines for reportedly dating Emily Ratajkowski though there is no confirmation regarding the same.
Brangelina was recently making the headlines for the argument that happened in 2016 in their family's private plane in which Pitt allegedly got "verbally abusive" and "physical" with his wife and son, Maddox after the latter intervened between them.
Source: The Wall Street Journal