Followed by his alleged romance with Emily Ratajkowski and Nicole Poturalski, Brad Pitt has been spotted spending time with Ines de Ramon. Reports about Pitt and the influencer being in a relationship started emerging after they were spotted celebrating the Troy star's 59th birthday in December 2022. Sources have claimed that they have been spending time together and enjoying each other's company.
The Bullet Train star also celebrated New Year with de Ramon in Mexico. However, on their way home from their New Year trip, the couple almost ran into the Fight Club star's ex-wife, Jennifer Aniston, who was also spotted at Los Angeles International Airport on the same day.
Read More: "She feels emotionally ready to open her heart": Jennifer Aniston Desperate to Find Soulmate at 53 After Failed Marriages With Brad Pitt and Justin Theroux
Brad Pitt Almost Ran into His Ex-Wife, Jennifer Aniston
While returning from his New Year's trip with Ines de Ramon, Brad Pitt narrowly avoided a potentially awkward interaction with his ex-wife, Jennifer Aniston. Both Hollywood stars were spotted at the Los Angeles International Airport on Thursday while returning from their separate trips from Mexico.
The Babylon star was seen in a light blue long-sleeve shirt which he paired with jeans and a white bucket hat. He also had a carry-on backpack along with a black guitar case. Ines de Ramon styled a crop top with dark wash jeans and a fringed brown jacket.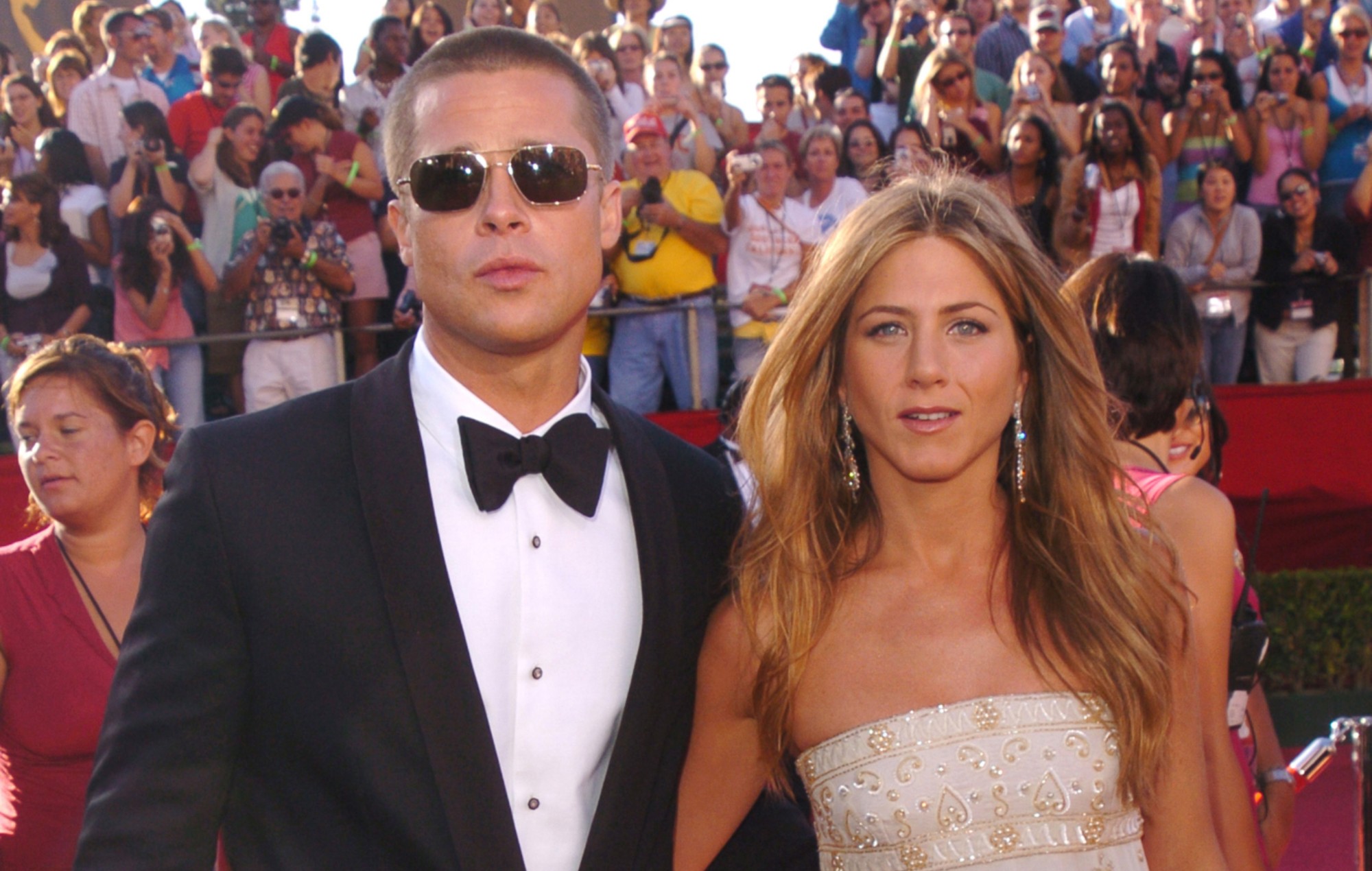 Jennifer Aniston opted for a comfy and makeup-free look with light blue jeans and a black sweater. She also celebrated the New Year in Cabo with Jason Bateman and Jimmy Kimmel. The Friends star was married to Brad Pitt from 2000 to 2005.
After separating from Aniston, the Fury star married Angelina Jolie. However, the Eternals star filed for divorce in 2016 and the couple officially separated in 2019 after a judge declared them legally single.
Read More: Angelina Jolie Sparks Dating Rumors After Brad Pitt Spends New Year Eve With His New Girlfriend
Brad Pitt's Friends Are Not Sure of His New Relationship
After being rumored to be in a relationship for a few months, Brad Pitt seems to be getting serious as he celebrated his birthday and New Year with de Ramon. Sources have revealed that the Snatch star is not seeing anyone else besides his new fling and he is enjoying spending time with her.
"There is no stress. Brad is enjoying it," a source said. However, some of his friends are also not sure that his relationship with the Vice President of Anita Ko Jewelry will last. "Nobody's disputing Ines is a cool, smart, and very likable character. She's a great match for Brad if he's serious about making it last," an insider explained.
Despite their claims, they have been spending so much time together. Sources revealed, "He's been cooking for her, they work out and go on hikes, go over projects they both have, and bounce ideas off each other too."
Prior to her romance with Pitt, de Ramon was married to the Peaceful Warrior star Paul Wesley. They separated after three years of marriage in September 2022.
Read More: "I lost me sh*t on them. By 7 p.m., I was fired": Courtney Love Blasts Brad Pitt for Firing Her from Fight Club as She Wouldn't Let Him Make a Movie on Husband Kurt Cobain
Source: OK! Magazine