The new court filing between Angelina Jolie and Brad Pitt has made headlines across social media again. The latest court filing alleges Pitt physically abused his children and ex-wife Angelina Jolie, which seems to be her attempt to take revenge on Pitt.
However, to get sole custody of her six children with Brad Pitt, Angelina Jolie is reportedly willing to do whatever it takes. Furthermore, Pitt's source denied that he had ever been physically abusive in the past.
A Smear Campaign Against Brad Pitt Led by Angelina Jolie
Source reported that Angelina Jolie spearheaded a "smear campaign" against Brad Pitt. A source said Jolie's repeated attempts to portray Pitt as a child abuser has taken a toll on the children.
The Bullet Train star Brad Pitt is "deeply wounded" by Angelina Jolie's allegations, concerned for the future of his kids and his reputation amid the smear campaign being carried out by his ex-wife to destroy it.
Moreover, sources claim that Pitt took responsibility for his actions years ago but didn't commit the recent allegations. Additionally, the source said Jolie "adds inaccurate information to get attention," which hurt their family.
After Jolie made the allegations the first time of their mid-air alleged fall-out, the FBI investigated, and no charges were filed.
Also Read: "It's only going to get worse": Angelina Jolie Expected To Face PR Nightmare Like Amber Heard As Fans Turn Against Her After Recent Accusations
Angelina Jolie Attempts Defamation: Brad Pitt
The Department of Children and Family Services also opened an investigation into the Hollywood hunk Brad Pitt, but it was closed due to a lack of evidence in the context of the same court filing. Additionally, the source revealed Jolie's allegations have nothing to do with their ongoing vineyard dispute, but she recounts the incident just to defame him.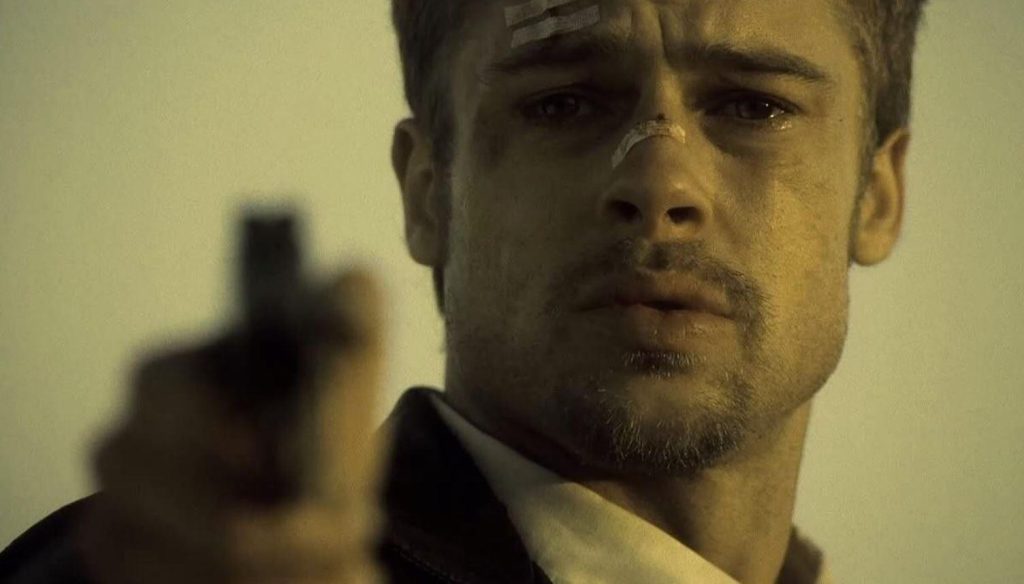 However, the insider claims Pitt has never publicly referred negatively nor said a bad word about their kids' mom, despite ongoing issues between the ex-couples. He is broken by what he believes to be a "vicious attack" carried out against him by Jolie, who has six children with him; Maddox, Pax, Zahara, Shiloh, Knox, and Vivienne.
Also Read: "Her beauty was leaving..she stopped taking care of herself"- Fake Pitt Love Letter For Angelina Jolie Left Fans Speechless as He Detailed Jolie's Critical Health Condition
Brad Pitt Doesn't Seem Bothered At All
What exactly has this big-time Hollywood star planned along with this court filing and a smear campaign by her ex-wife Angelina Jolie? In terms of 2021 movies, he looks like he'll be sitting this year out. However, You should keep an eye out for this star in the upcoming 2022 movies. Here is everything Pitt is currently working on, from Bullet Train to Babylon.
Taking a look at Bullet Train, released in August 2022, the film is based on the 2010 novel Maria Beetle. We will follow the story of five assassins on a Japanese bullet train and realize that their assignments are all connected somehow.
The next film, Pitt, will be in Babylon, released on Christmas 2022.
Also Read: Brad Pitt Is Unfazed After Ex-Wife, Angelina Jolie's Accusations of Beating His Children on Private Plane, Looks Calm as a Cucumber in His Recent Appearance
Source: Geo News