One of the most badass shows to be ever aired on AMC is none other than Breaking Bad. One of the most favorite shows globally got first aired on January 20, 2008.  This is one of the best shows to be ever produced, in my opinion.  All that fun, crime, marijuana, coke, and what not, Breaking Bad is and will always be my favorite show even though the show is now over. But what a hype man, this show really created at that time and is even making this every moment. Am I right, Breaking Bad fans!! Eventually, few haven't yet watched a single episode of this fantastic series or are watching it right now… For the audience that loves Breaking Bad, this article might just amaze you. Before that, let me explain something about this extraordinary show. Produced and Created by Vince Gilligan, Breaking Bad is an American neo-Western crime drama tv series. The show got aired on AMC on January 20, 2008, and ended on September 29, 2013, having five seasons with 62 episodes Breaking Bad was set as well as filmed in Albuquerque, New Mexico, and tells the story of a man named Walter White, played by Bryan Cranston, an overworked and disheartened high school chemistry teacher struggling with stage-three lung cancer. White then turns to a life of crime, teaming up with his student Jesse Pinkman played by Aaron Paul. He produced and distributed crystallized methamphetamine to secure his family's monetary future before his life ends while also helming the dangers of the criminal underworld. The show went-out to be a massive success and was loved by fans worldwide. Thus after the show ended, several created some of the most fantastic fan-arts that might lead you to binge-watch the whole series this weekend. Taking about fan art, guys… It is unquestionably one of the most creative ways of expanding the myths of movies, television series, and video games admired by fans. Today we all know that social media platforms are a stockpile of fantastic fan art. From Instagram to Pinterest, Marvel to AMC, one can easily find unique art from adoring fans. As we know, Breaking Bad is conceivably one of the best tv shows of all time, as said earlier. The show has a score of 96% on Rotten Tomatoes and hundreds of love letters in the form of fan art that is both digital and physical. So we at Animated Times thought, why not give our fans a flashback to the most badass show ever. Sounds interesting! Come join us as we take you through the avalanche of freaking awesome fan art… So without much ado, let pop right into it.
1. Walter & Jesse's RV Lab By Nipun Salian: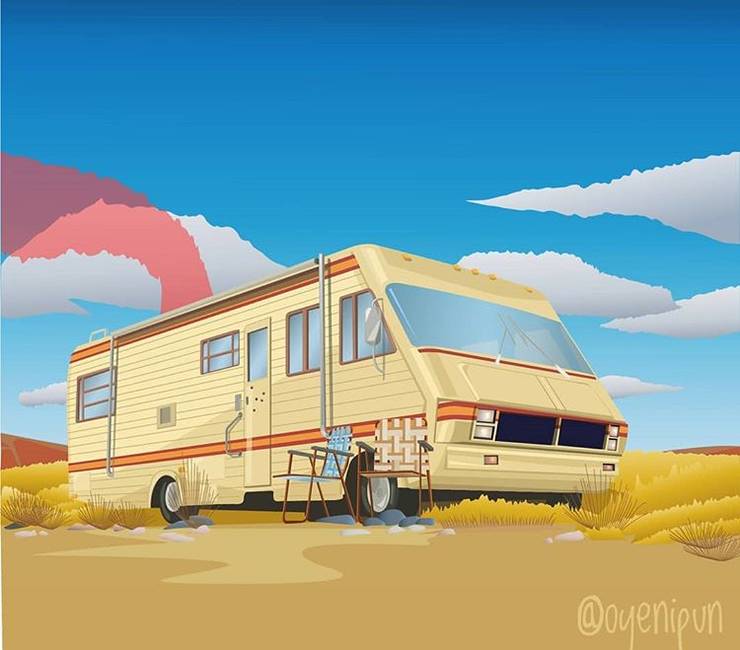 2. Walter White's Transformation By Hal Haney: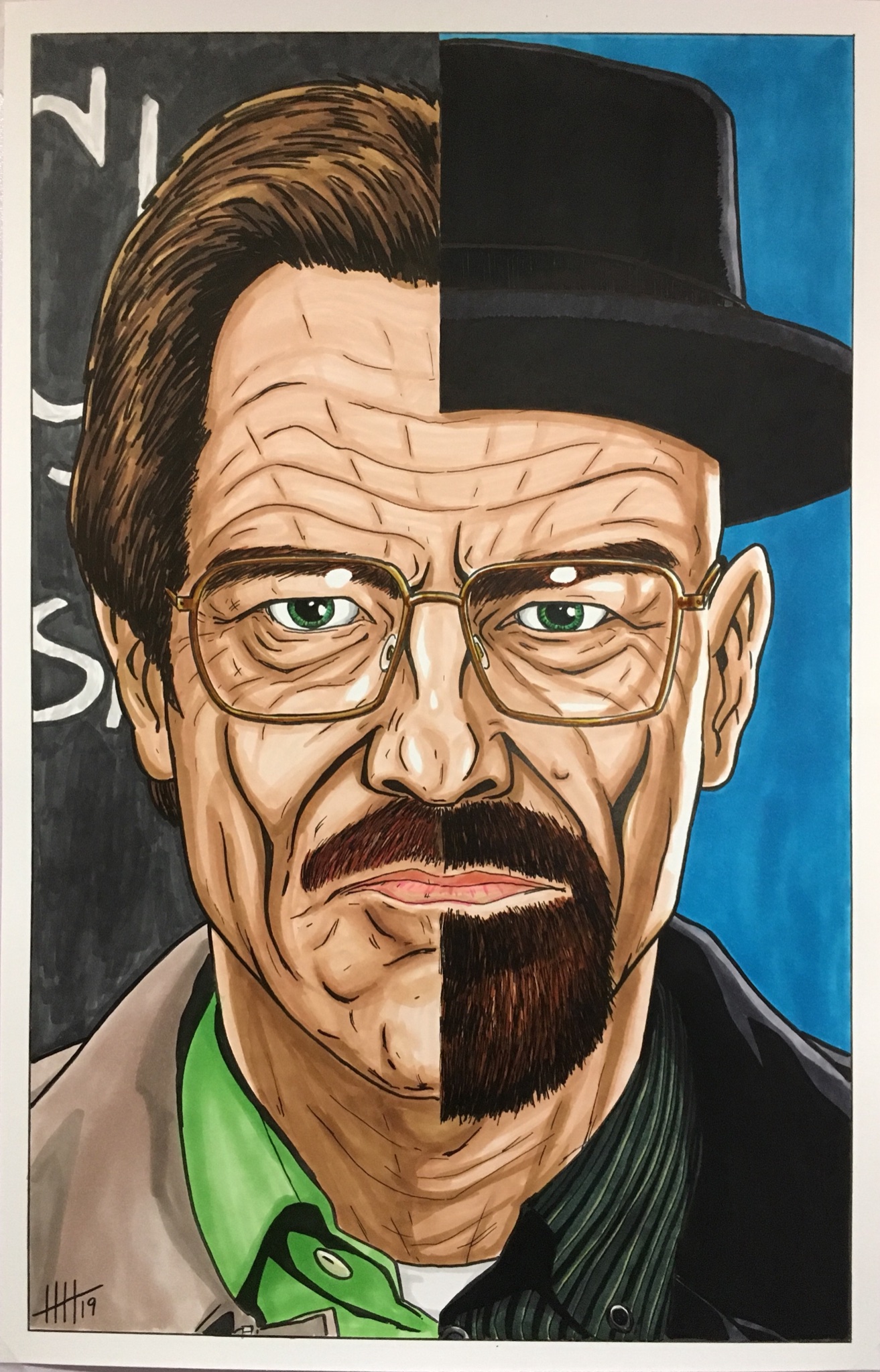 3.  Grand Theft Auto Style By Peoplestylewatch.com:
4. Jesse Pinkman By RogerEbert:
5. Breaking Bad Blue By Jcconcepts:
6. Jesse Pinkman Cooking By Fandom Art:
7. Breaking Bad By Denis O'Sullivan:
8. Mike By Fabiano Santos:
9. Batman And Robin Meets "Breaking Bad" By Buzzfeed:
10. Gus Fring By BuzzFeed:
As Vince Gilligan imagined Albuquerque's world, and his team of cinematographers wowed the audiences worldwide. Similarly, we hope that these above Breaking Bad fan art could have you reach out to our phones and binge-watch the entire series on Netflix again. We hope that you must have enjoyed it… So let us know in the comment section below which fan artwork is your favorite between Walter White and his student and business partner Jesse Pinkman. Mine is the badass professor turned criminal Walter White. Till then, for more amazing content related to Pop culture, Movie & TV Shows, and whatnot, keep on reading Animated Times.